Painting exhibition displays 'Spirit of Dabie Mountains'
Share - WeChat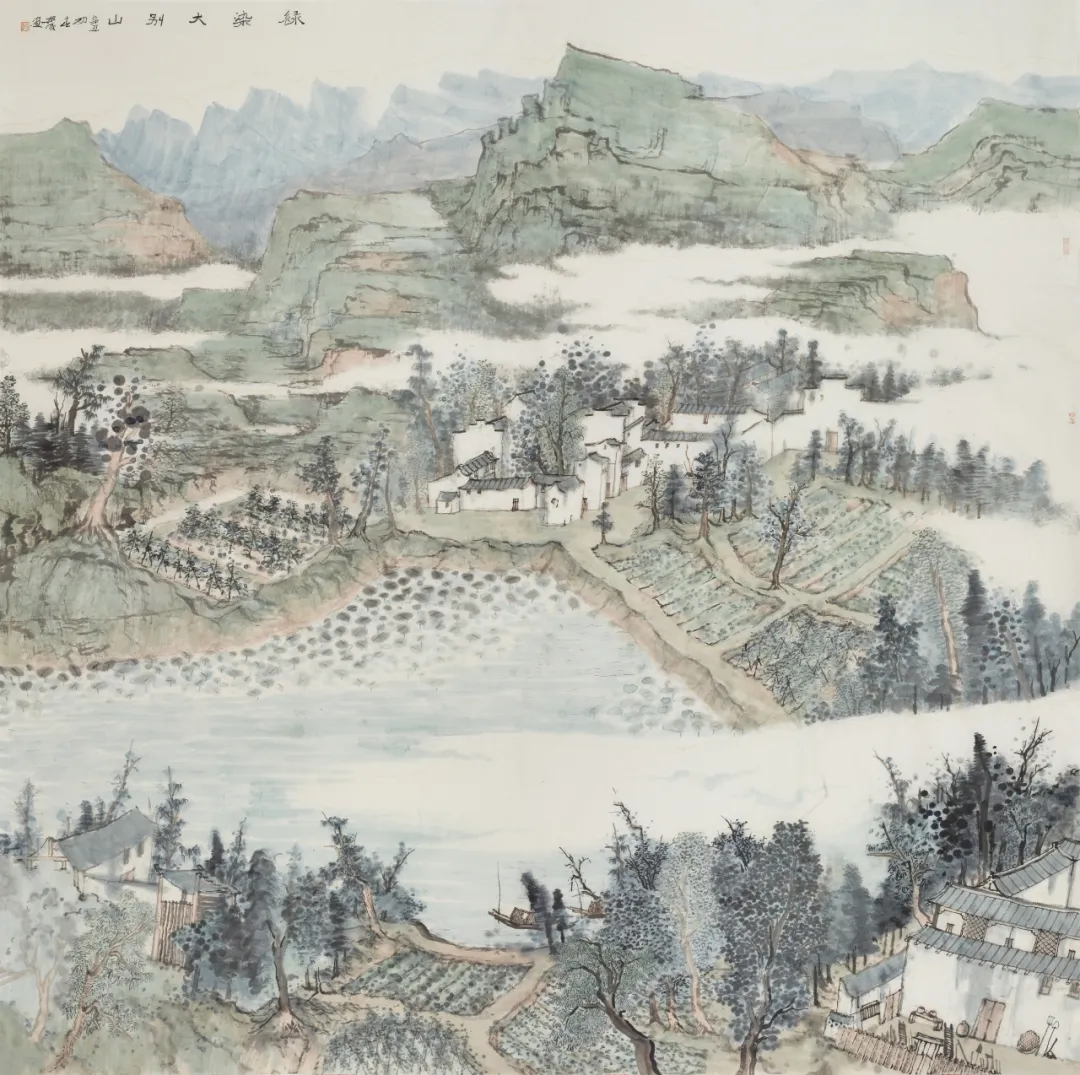 Located on the borders of Anhui, Hubei and Henan provinces, the Dabie Mountains stretch about 380 kilometers from east to west. The mountains once served as a base of the Communist Party of China to carry out revolutionary activities from the 1920s to the '40s.
The Red Complex of Dabie Mountains, an exhibition at the National Academy of Painting's gallery until June 23, shows dozens of paintings to remember revolutionary martyrs and uphold the "Spirit of Dabie Mountains".
One of the exhibitions the National Academy of Painting has mounted to mark CPC's centennial, the show displays works inspired by a weeklong trip in October last year. Artists traveled to Luoshan county, Henan province, to visit the relic sites of CPC armies fighting for national independence and liberation in an effort to gather more stories about them.