Bigger role expected for Syria rebuilding
By JAN YUMUL in Hong Kong | CHINA DAILY | Updated: 2021-06-17 09:17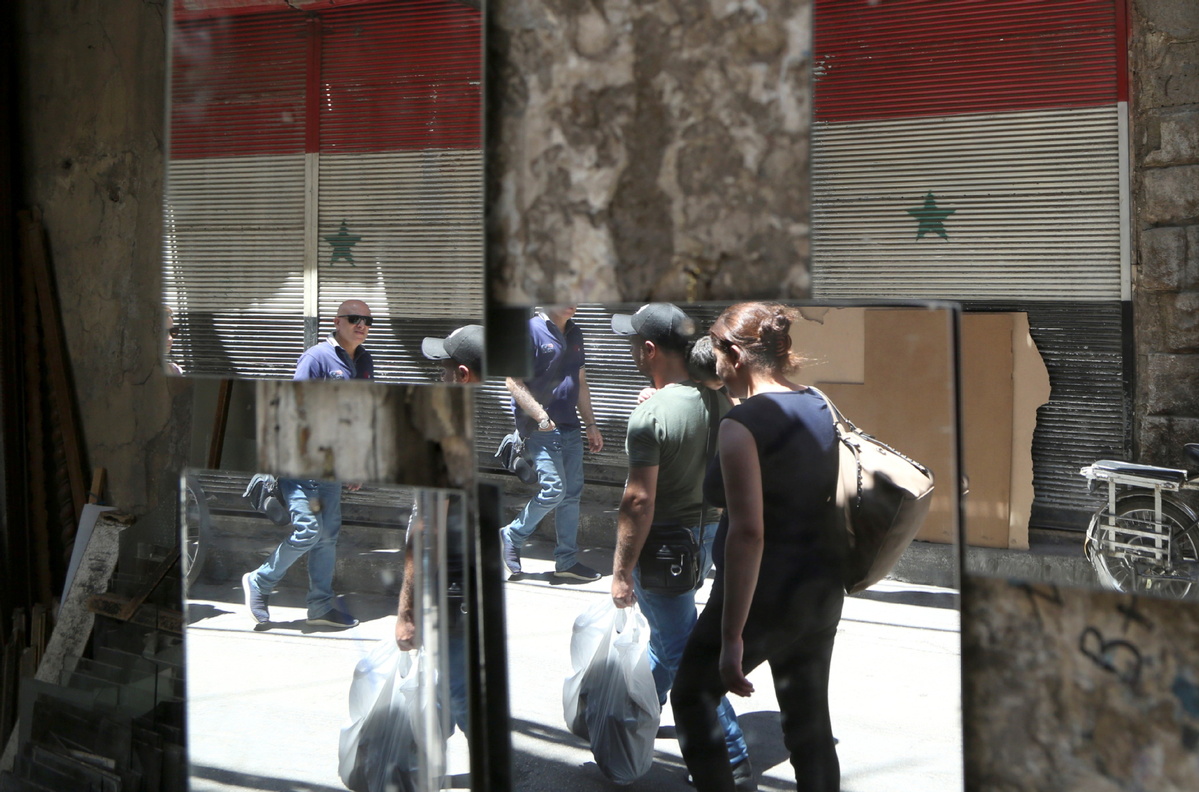 As Syria looks to rebuild its economy following President Bashar al-Assad's reelection, the Middle Eastern nation will seek increased cooperation with China in a bid to offset the impact of long-standing Western sanctions, experts said.
With Western sanctions continuing to pressure Syria, which has been battling a decadelong civil war, China's importance as a global partner for Damascus will increase, said Nagapushpa Devendra, an analyst at the Manohar Parrikar Institute for Defence Studies and Analyses, or MP-IDSA, in New Delhi.
Deeper engagements with China could help Syria mitigate the effects of United States-led Western sanctions, Devendra said.
According to The Observatory of Economic Complexity, a data visualization platform created by the MIT Media Lab in the US, China's exports to Syria increased from $156 million in 1995 to $1.32 billion in 2019. However, Syria's exports to China decreased from $1.68 million to $1.35 million over the same period, leaving much room for growth.
Trade between the two nations has usually involved machines, textiles, metals, and vegetable and animal products, as well as chemical products.
Recently, cooperation has been highly visible in the field of health and humanitarian aid, as seen with the donation of 150,000 COVID-19 vaccines from China in April. China has donated medical kits, medical equipment, protection suits, ventilators and face masks to help Syria's fight against the pandemic over the past year.
Samy Akil, a nonresident research fellow at the Operations and Policy Center, a think tank in Gaziantep, Turkey, said that China "has the financial muscle to lead Syria's reconstruction".
Political solution
For more projects to materialize, it is vital that a political solution is worked out to bring an end to the Syrian conflict, said Akil, who is also a visiting fellow at the Centre for Arab and Islamic Studies at the Australian National University in Canberra.
Syria has been divided into enclaves after protests against Assad's administration erupted in 2011, expanding into a full-fledged civil war the following year. The Syrian government has since regained control of most areas.
An estimated 500,000 have been killed in the war and has displaced millions, according to the Syrian Observatory for Human Rights. The UN and the World Bank estimate that rebuilding Syria would cost around $250 billion to $400 billion.
Devendra said China and Syria can continue cooperation under the framework of the Belt and Road Initiative, the China-proposed infrastructure program.
For the BRI program, Syria represents a route to the Mediterranean that is an alternative to the Suez Canal.
The Assad government, Devendra said, should encourage more Chinese firms to participate in Syria's postwar reconstruction. In May, Assad won a fourth seven-year term after clinching 95 percent of the vote in Syria's presidential election.
In recent years, China has been seeking to strengthen its economic interests in the Middle East. Willingness to engage in postwar reconstruction activities in Syria is a step to that end, according to Lakshmi Priya, a research analyst for West Asia at MP-IDSA.
Assad's electoral victory means no major political change in the country in the near future. "Therefore, if China or any other country secures an economic deal, there are optimum chances for its fruition," Priya said.