'Legal limbo' looms for EU citizens in UK
By EARLE GALE in London | China Daily Global | Updated: 2021-06-17 09:29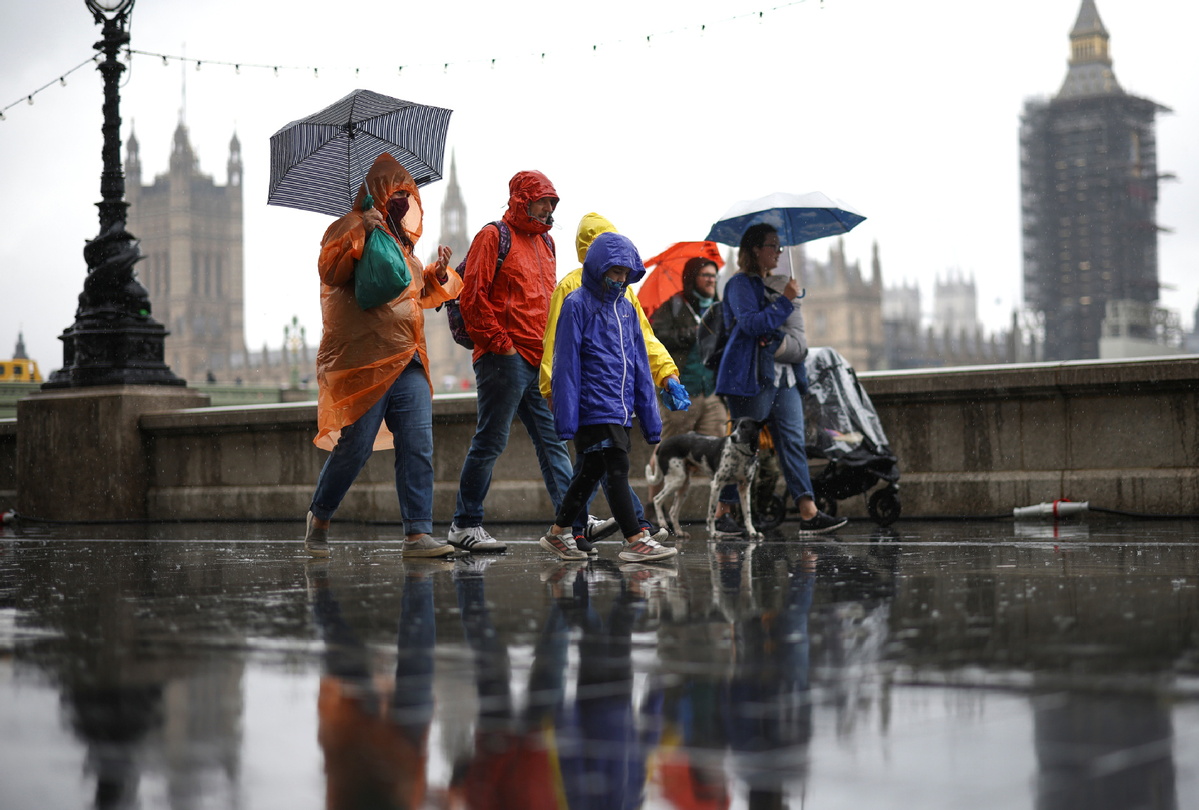 About 320,000 people await permission to remain as July 1 deadline draws near
Hundreds of thousands of European Union citizens currently in the United Kingdom could enter "legal limbo" on July 1, according to The Guardian newspaper, which says their right to rent a home, work, or retire in Britain could be impacted by a Brexit-related deadline.
The date is important because EU nationals and people from the European Economic Area, or EEA, which comprises the 27 EU member nations as well as Iceland, Liechtenstein, and Norway, must have applied for settled status, or pre-settled status, by then to legally remain.
The paper said a report from UK in a Changing Europe, an academic initiative based at King's College London and funded by the Economic and Social Research Council, claims those who have not applied by June 30, or who have applied but not had a decision, could face difficulties when trying to access the National Health Service, or travel.
"If applicants cannot demonstrate they have a 'right to reside', they will lose their rights immediately, even if their application is valid (but not yet processed)," the academic campaign group warned. "This is likely to impact most severely upon vulnerable applicants with complicated cases. Given delays in processing applications, this difference in treatment could become quite significant."
UK in a Changing Europe said in its report titled Brexit and Beyond that 320,000 people from the EU and EEA are still waiting for a decision from the Home Office on whether they can remain in the UK.It said others may have been in the UK for so long, they did not realize they had to apply.
Catherine Barnard, deputy director of UK in a Changing Europe and a professor at Cambridge University, told The Guardian many people are, therefore, in a vulnerable position.
"In order to apply for settled or pre-settled status, all you needed to be was resident in the country before Dec 31. But in order to be protected after June 30, if you have not got the status, you have to be exercising EU treaty rights, which means you have to be in work, self-employed, a student, or a person of independent means."
She said retired people, children, and spouses of EU citizens who are not themselves from EU nations could also have problems.
But the government has said a relatively small number of people may be impacted and that around 5.4 million people from the EU and the EEA who are living in the UK have applied to remain.
The government has also repeatedly said it will honor all applications for settled or pre-settled status received before the June 30 deadline.
However, from July 1 landlords and employers could face fines for renting homes or offering jobs to people from the EU or EEA who do not have legal status to be in the UK.