Easing of restrictions drives up cost of living
By JONATHAN POWELL in London | China Daily Global | Updated: 2021-06-17 09:36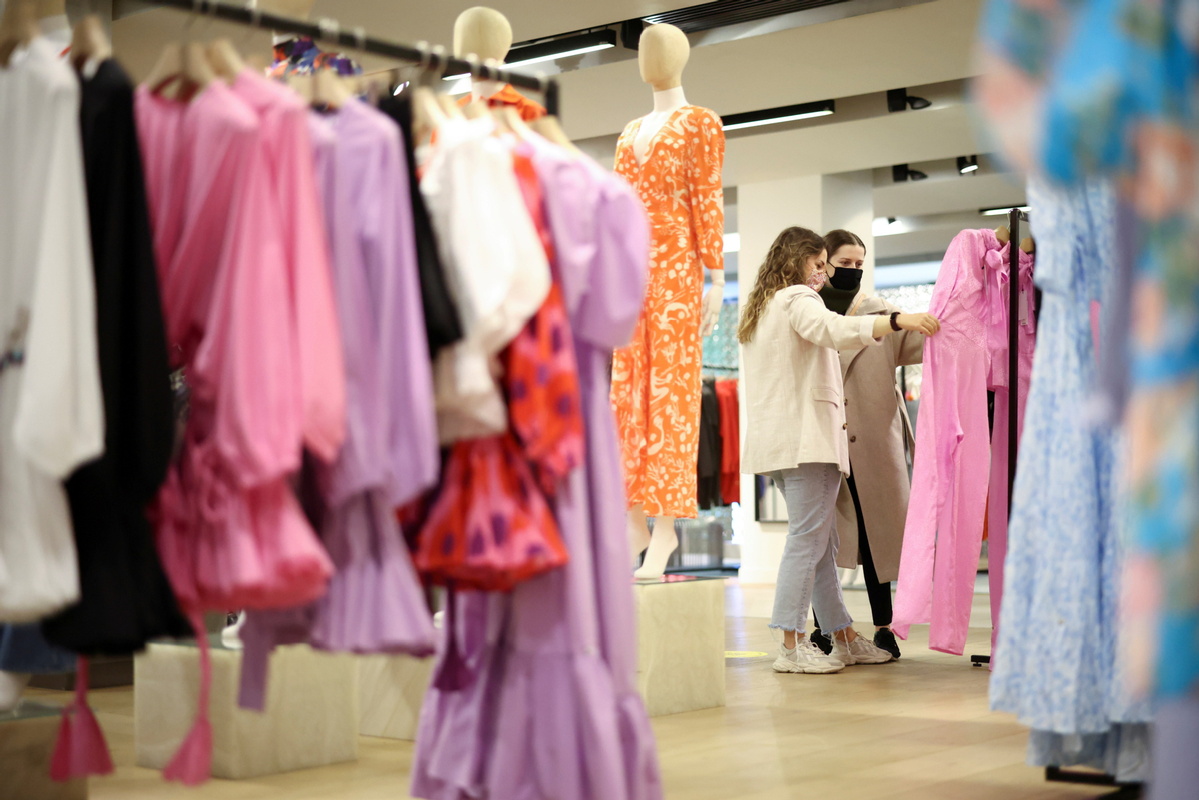 Inflation in the United Kingdom rose by 2.1 percent in the year to May, the highest for almost two years, as the gradual re-emergence from lockdown sparked an increase in consumer spending.
Figures released by the Office for National Statistics on Wednesday exceeded economists' expectations of 1.8 percent and are slightly above the Bank of England's target of 2 percent.
Rising petrol prices were the largest contributor to inflation over the last year, according to the Office for National Statistics, or ONS.
Higher prices of clothing and dining out also pushed up the cost of living, compared to May 2020 when the UK was in lockdown, the ONS said.
Sky News said the latest figures will be a "headache" for the central bank, while the BBC said they "will fuel the debate about whether it's time to raise interest rates".
The Financial Times noted that the Bank of England governor Andrew Bailey said last month that if price rises appeared to be "consistently" exceeding the target, he would tighten monetary policy, most likely by raising interest rates from their current 0.1 percent.
Commenting on the figures in a social media post, ONS chief economist Grant Fitzner said: "This month's rise was led by fuel prices, which fell this time last year but have jumped this year, thanks to rising crude prices. Clothing prices also added upward pressure as the amount of discounting fell in May."
Speaking on the BBC's Today program, Karen Ward, a chief market strategist at JP Morgan Asset Management, said that if inflation pressure was sustained into next year, "we could see interest rate hikes".
Ward said the increase in inflation was due to consumers returning to the shops as restrictions are eased. "They have got all these savings they accumulated last year when they weren't allowed out but supply is really struggling to keep pace, and so what we are seeing therefore is pops of prices in various aspects of the consumer basket," she said.
The BBC's economics correspondent Andy Verity said the financial markets have "shrugged off" the inflation figures amid belief that the "upward pressure on prices is temporary". He said prices are expected to fall back as supply meets demand.
Sky News said it understood bank governor Bailey is "reluctant" to inflict higher borrowing costs on the economy as they could "dampen the shaky recovery".
The BBC noted that the Bank of England's chief economist, Andy Haldane, said last week that a rise in inflation above the central bank's target must be "only temporary", and that "long-term levels of high inflation need to be avoided at all costs".