Renowned translator dies at age of 100
By YANG YANG | China Daily | Updated: 2021-06-18 08:57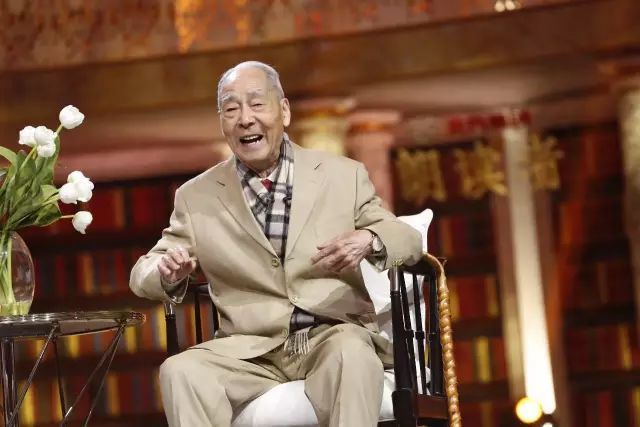 From hill to hill no bird in flight
From path to path no man in sight.
A lonely fisherman afloat
Is fishing snow in lonely boat.
Fishing in Snow by Tang Dynasty (618-907) poet Liu Zongyuan
The translator of those classic lines, renowned Peking University professor Xu Yuanchong, died at the age of 100 in Beijing on Thursday morning.
In the course of nearly four decades, Xu published more than 150 translation works and theories, covering translations from Chinese to English, English to Chinese, French to Chinese and Chinese to French.
He was widely acknowledged in China as "the first person able to translate Chinese, English and French classics".
He practiced translation in line with his belief that "the aim of cultural exchanges is to benefit both sides", and strove to convey the beauty of sense, sound and form in a literary work using another language.
Among the more than 100 works he translated in either Chinese, English or French are Book of Poetry, Elegies of the South, Romance of the Western Bower, Selected Poems of Du Fu, Selected Poems of Li Bai, The Red and the Black by Stendhal, Madame Bovary by Gustave Flaubert, In Search of Lost Time by Marcel Proust and Shakespeare Plays Vol 1.
In 1994, his translation Song of the Immortals: An Anthology of Classical Chinese Poetry, was published by Penguin Books.
In 2010, he received the lifetime achievement award from the Translators Association of China.
In August 2014, he became the first Asian to receive the Federation of International Translators' Aurora Borealis Prize since its establishment in 1999 for "outstanding translation of fiction literature" for "devoting his career to building bridges among Chinese, English and French-speaking peoples".
Born in 1921, Xu went to the National Southwestern Associated University to study English in 1938, where his love for translation was kindled.
Xu started his career in 1958 by translating poems by Mao Zedong into English and French. But most of his translations were completed and published after 1983, when he started working at Peking University.
At the age of 93, he started translating Shakespeare. Before he died he had been working on The Portrait of a Lady by Henry James at the speed of 1,000 words a day.
Xu's passion for translation endured until the end of his life, just like the epigraph of The Peony Pavilion, a classic Ming Dynasty (1368-1644) play by Tang Xianzu, that he translated — "Love once begun, will never end".