Varadkar unity comments draw criticism
By EARLE GALE | China Daily Global | Updated: 2021-06-18 09:25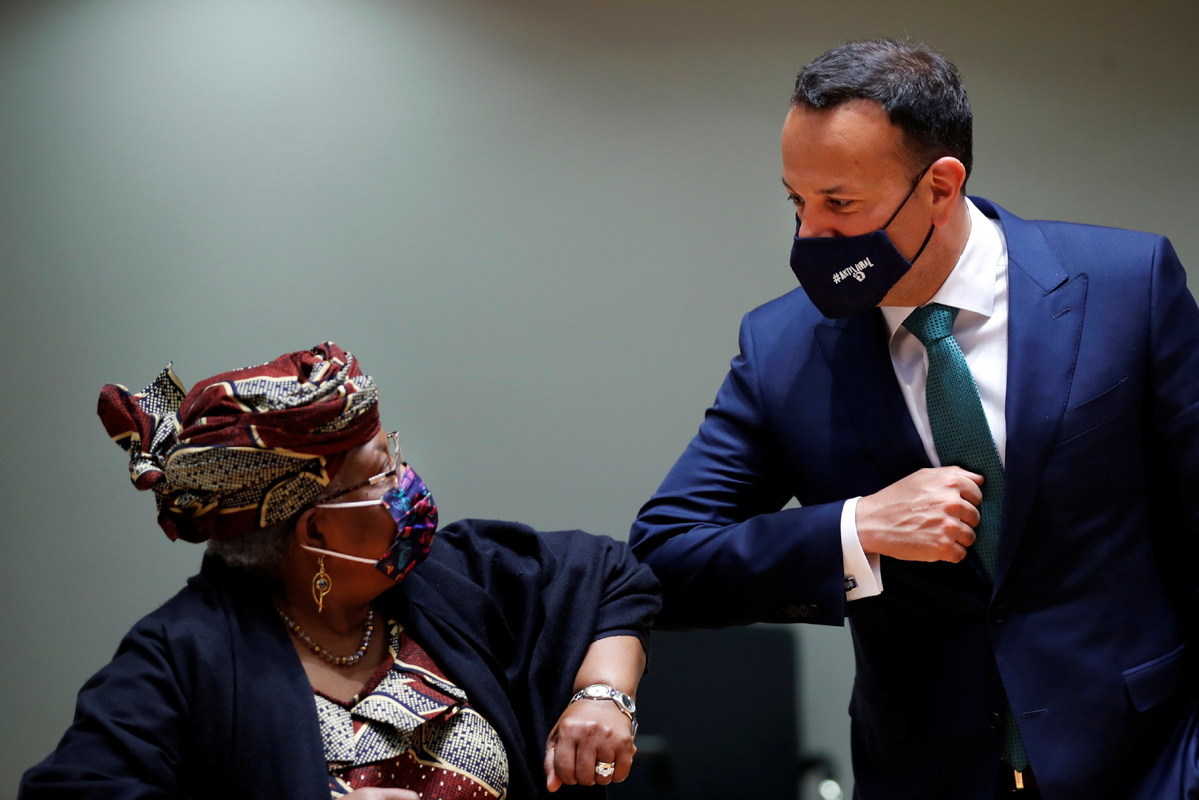 A diplomatic row has broken out between the United Kingdom and the Republic of Ireland over comments made by the republic's deputy prime minister, Leo Varadkar, that suggest he wants his nation to absorb part of the UK.
Varadkar, who said he may see a united island of Ireland in his lifetime, off ended London because Northern Ireland, which is part of that island, is also part of the UK.
Indeed, the whole island of Ireland was part of the UK between 1801 and 1922, when the area now known as the republic broke away following years of political and military turbulence.
After the division of the island of Ireland, elements on both sides of the border have campaigned both for and against the island's reunification.
However, national leaders have usually avoided stoking tension.
The Telegraph newspaper quoted Varadkar as telling members of the Fine Gael political party, of which he is a member, that they should try to reach middle-ground voters in Northern Ireland in order to achieve reunification after a century of division.
He said at the annual party conference: "It is a legitimate political aspiration … Unification must not be the annexation of Northern Ireland. It means something more; a new state designed together, a new constitution, and one that reflects the diversity of a binational or multinational state in which almost a million people are British."
He said the new unified Ireland could be like South Africa. "A rainbow nation, not just orange and green (the colors of the republic's flag)."
Doug Beattie, the leader of the pro-UK Northern Ireland party the Ulster Unionists, told the broadcaster RTE Varadkar's comments were especially unwelcome because the UK's exit from the European Union had created tension along the border.
"Good man, Leo, for bringing up Irish unity again when we are in a crisis," he said.
Brandon Lewis, the UK government's Northern Ireland secretary, described Varadkar's comments in the UK Parliament as "ill-advised "and called on all sides to "dial down the rhetoric".
Ironically, the devolved government in Northern Ireland, which has a power-sharing arrangement that features both unionists who want to remain part of the UK and republicans who want to break away, got a major boost on Thursday.
That government, which is known as Stormont, had been close to collapse because of a stalemate about Irish language legislation. But the stalemate was ended early on Thursday morning, with the sides agreeing a compromise.
The BBC reported that Lewis said the main unionist party, the DUP, and the main republican party, Sinn Fein, will be nominating first and deputy first ministers at the "earliest opportunity".
The breakthrough followed the UK government promising republicans it will legislate to protect the Irish language if the devolved Stormont government does not do so.