Put a name to tusks and help save Kenya's elephants
By Otiato Opali in Nairobi, Kenya | China Daily | Updated: 2021-06-22 09:56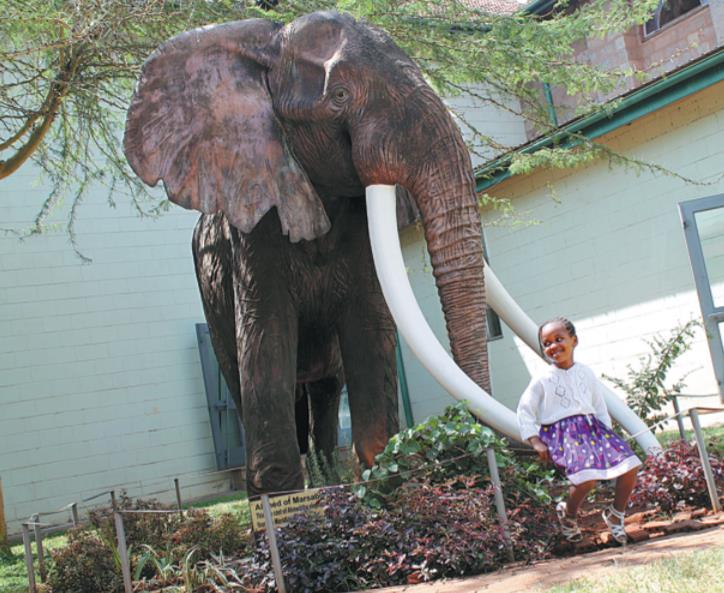 He had two armed guards protecting him until his death aged 55. He also had two massive tusks and, just as important, he had a name. Ahmed the elephant received the special treatment until his death in 1974, under an order from Kenya's then-president Jomo Kenyatta.
The name helped give Ahmed and, by extension, the cause of elephant conservation greater recognition.
With Ahmed the elephant in mind, Kenya last week launched the Elephant Naming Festival in which people get the chance to adopt an elephant after contributing money toward their chosen animal's conservation.
The initiative gives the foster parent priority when it comes to choosing the first name of the elephant. The second name will be a Maasai one based on the animal's profile, history, role in the family and physical attributes like the state of its tusks.
Launching the program, Najib Balala, the cabinet secretary at the Ministry for Tourism and Wildlife, said the elephant-naming initiative will bring greater awareness of the need for conservation and boost tourism.
Balala said the event will be held each year on Aug 12, observed as World Elephant Day.
"We feel that this is a great opportunity for everyone to be part of the sustainability of tourism and wildlife in Kenya for posterity," Balala said.
"Wildlife is a big part of Kenya's heritage and ensuring that future generations enjoy this resource should always remain paramount. The launch of the Magical Kenya Elephant Naming Festival builds on the good work that the Kenya Wildlife Service and other partners have been doing over the years."
Large role
He said the naming initiative will start in the Amboseli National Park, as the sanctuary has played a large role in elephant conservation and research.
Balala said the Amboseli park is the only place where elephants can be traced through their DNA, and park officials use technology like GPS-tracking tags to better understand the animals' movements, behaviors and needs.
He said they have also been carrying out collaring exercises in which scientists and veterinarians take blood, tissue and hair samples of the elephants for analysis to generate more information.
Kenya's elephants are also expected to gain from a recently launched national wildlife census, which is expected to give a more accurate count on their numbers.
Balala said Kenya has more than 34,000 elephants, with their ranks increasing at an annual rate of 2.8 percent over the past three decades.
Xinhua contributed to this story.