A unique class for intl students
By Zhou Wenting in Shanghai | chinadaily.com.cn | Updated: 2021-06-22 20:27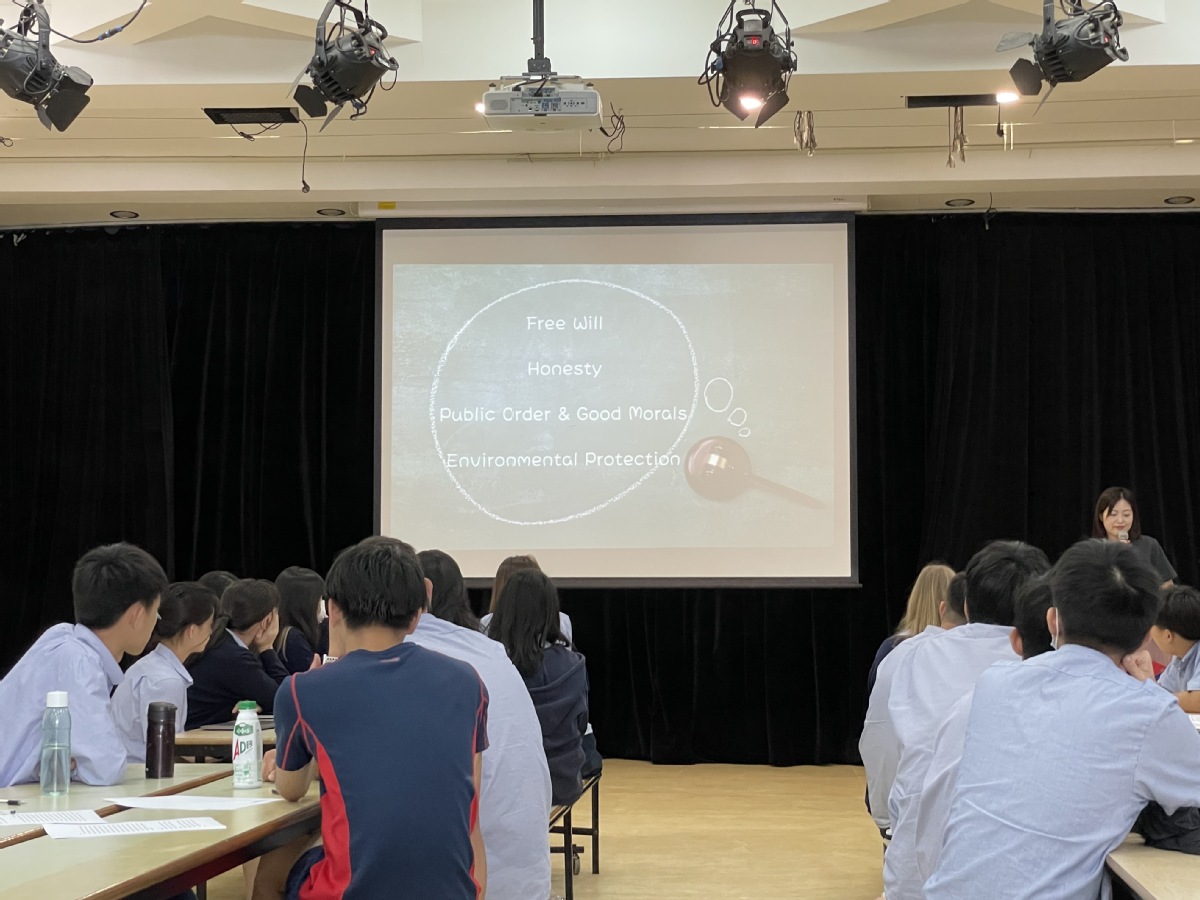 Students from an international middle school in Shanghai sat for a class about the basics of civil and criminal laws in China on Tuesday.
This is the first time in Shanghai that judges have entered an international educational institution to conduct a legal class in English, said the Shanghai High People's Court.
During the hour-long class, Xu Li, a judge who specializes in family cases at Changning District People's Court, and her assistant shared about the basic legal framework in the city and law knowledge that might be relevant to the lives of these 10th-grade students from the Yew Chung International School of Shanghai.
Huang Xiangqing, vice-president of the Shanghai High People's Court, said that the court and the Shanghai Municipal Education Commission have since April been working together to create a program in which judges conduct legal classes on school campuses.
To date, these classes have been conducted to students at more than 100 schools.
"We hope to convey the ideas of respecting, obeying and safeguarding the laws and regulations to more people from the young generation," said Huang.
"The idea of communicating domestic laws to the foreign students is to help them better understand the differences between Chinese and foreign legal civilizations and the legal systems and practices in China," he added.
During the class, Xu also talked about the various forms of criminal punishments and introduced the Civil Code that took effect at the beginning of this year. She shared with the students that the Civil Code stipulates that "good samaritan" behaviors are protected by law and that smart phone apps must not infringe upon citizen's portraiture rights.
Xu also prepared a case study in which one student was physically injured by another when playing sports before encouraging the students to discuss and present their viewpoints about whether the person who caused the injury should bear civil or criminal liability.
"It was a discussion with open answers. The process of comprehending the rule of law and thinking about it is more important than the result for the student," she said.
Ryan Peet, co-principal of YCIS Shanghai Puxi, said that such classes will help the students better engaged in society.
"It could also serve as a career inspiration for some of the students. The class is a great experience and provides exposure for the young students," he said.
Victoria, a 15-year-old student who is a citizen of both Italy and France said, "The class made me interested in learning more about legal topics and opened up possibilities for me to probably work in the law field one day."