Student concert marks centenary of CPC's founding
chinadaily.com.cn | Updated: 2021-06-22 20:29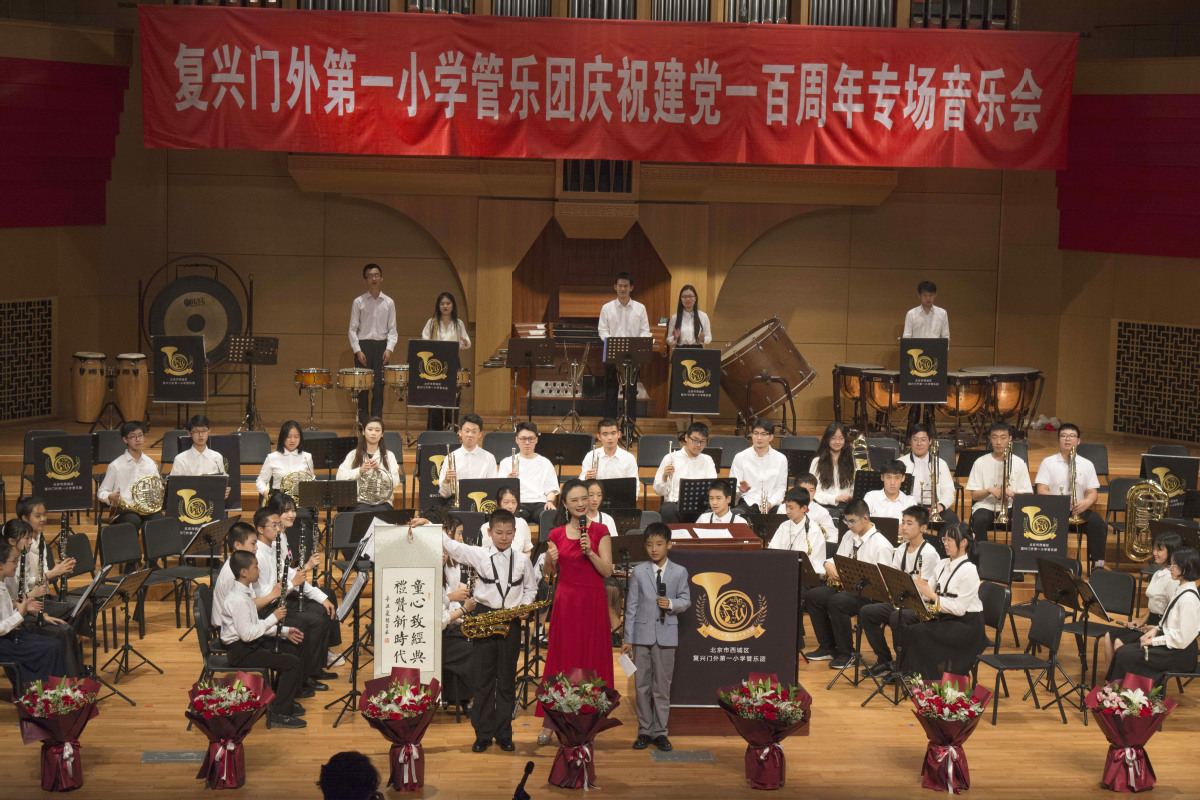 On Friday, a primary school's students in Beijing performed a special concert to extend their respect and love to the Communist Party of China to mark the 100th anniversary of its founding.
Students from the Fuxingmenwai No 1 Primary School concert band in Beijing's Xicheng district conducted the performance. At the 90-minute show, they presented 12 songs about the CPC's dedication to the Chinese people and China's development, as well as the remarkable spirit of the Chinese people.
To deliver the concert successfully, the young musicians began to practice in late April, said their headmaster, Yang Fang. The players were all students from Grade Three to Grade Six. Graduates aged from 13 to 30 were invited to participate in the second half of the concert.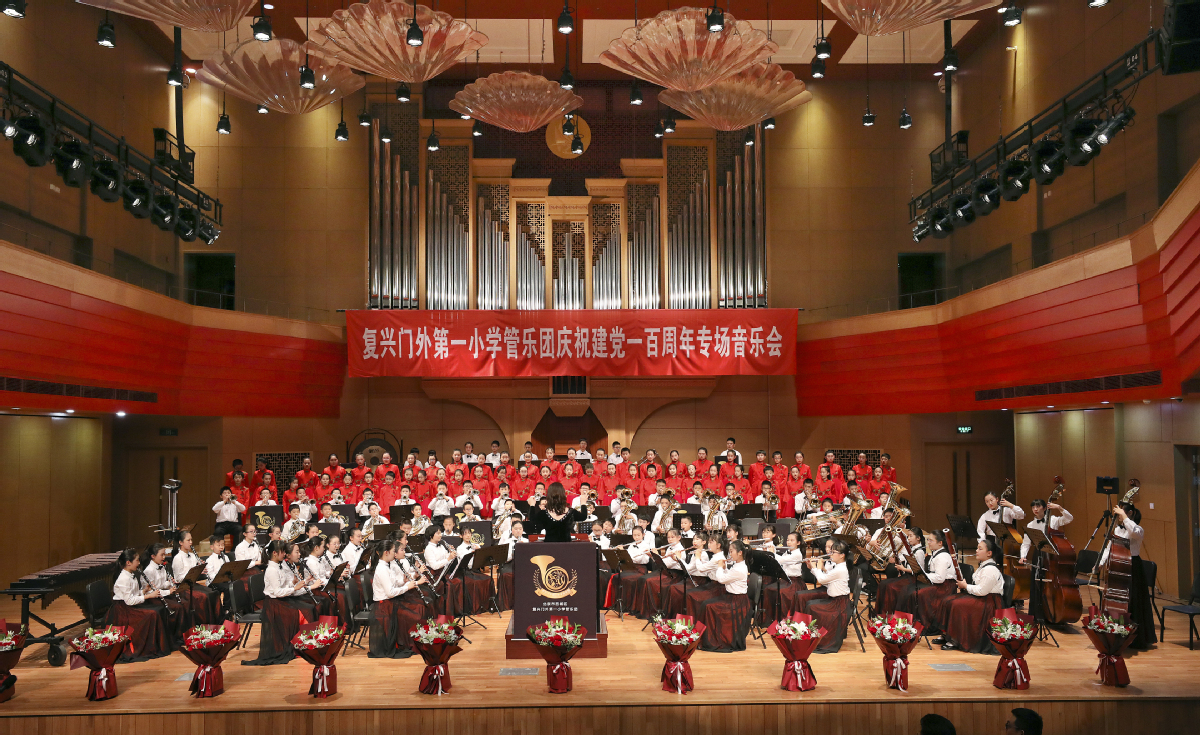 Since the beginning of the semester, the school has launched themed activities to teach the students to always follow the command of the Party and become well-behaved children faithful to the Party, including learning the history of CPC through reading textbooks and singing patriotic songs, Yang said.
Aiming to cultivate its students' comprehensive quality, the 68-year-old school has set additional interest courses and has student organizations for children to develop art and scientific hobbies.
Established in 1991, its wind orchestra has won art festival awards in Xicheng district and competitions in Beijing. They also have been to Japan on a cultural exchange and joined the military parade on the 60th anniversary of founding of People's Republic of China in the capital's Tian'anmen Square.
The concert also was broadcast live for those who could not come in person and was watched by 16,519 visitors.
Feng Xiaojie contributed to this story.