China willing to work with G20 on education issues
By ZOU SHUO | chinadaily.com.cn | Updated: 2021-06-22 21:30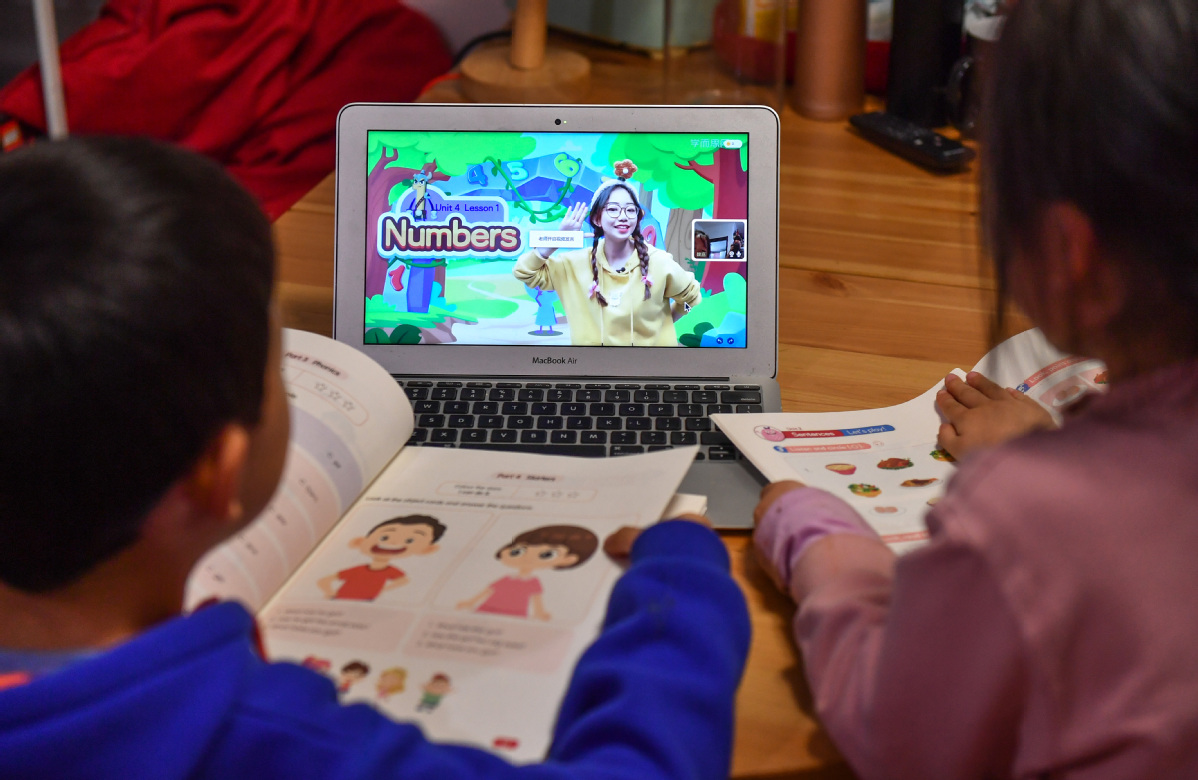 China is willing to accelerate and expand education opening-up and work with Group of 20 members to meet the challenges brought by the COVID-19 pandemic, and push for high-quality education development, Minister of Education Chen Baosheng said on Tuesday.
Speaking at a virtual meeting attended by G20 education ministers, Chen said G20 members should lead the revolutionary development in education concepts and promote education modernization globally. They also should build a high quality and more efficient, equitable, and sustainable education system.
The G20 education ministers discussed the impact of the pandemic on education and training, ways to tackle education inequality and school dropouts due to the pandemic. They also discussed ensuring the continuity of quality, blended education during the pandemic.
Chen said G20 members should work together to tackle the challenges brought by the COVID-19 pandemic, so that countries can recover from the global crisis quickly.
Poverty is a common challenge against human society and universal access to quality education is key to eradicate poverty, he said.
Chen said the Chinese government has always attached great importance to poverty alleviation through education and has considered education as the fundamental way to prevent poverty from passing down to the next generation.
Through targeted poverty alleviation efforts, China has accomplished all targets in poverty alleviation through education by the end of last year, he said.
Access to good quality education for the impoverished students has improved remarkably and there are no dropouts in compulsory education due to financial difficulties, he said. Nine-year compulsory education is now available to all children.
Chen said 100 percent of primary and middle school students have access to the internet and 99.8 percent of primary and middle schools in China have met the basic standards for operation.
The ministry has made sure that more than 200 million students and over 22 million faculty members in more than 500,000 schools never stopped learning or teaching during the pandemic, while their safety and students' rights to receive education remained uncompromised, he said.
"We have conducted training for teachers in digital teaching skills, built telecom base stations and broadband connections and offered mobile phones and tablets to rural students in remote areas so they can take online courses at home."
Yoo Eun-hae, minister of education for South Korea, said the COVID-19 pandemic is a crisis, but also an opportunity to build a better future for education.
The country is conducting a study on analyzing the impact of the COVID-19 pandemic on learning and the emotional development of students, she said. It wants to propose the launch of an international study on the mid to long-term impact of the pandemic on education, she said.
"We will not stop in returning the schools to the way they were prior to the COVID-19 pandemic and we will help students to overcome the losses they have suffered in education, psychologically, emotionally and socially," she said.