For Tsai, 23m lives matter less than Biden's dog
By Zhang Zhouxiang | chinadaily.com.cn | Updated: 2021-06-23 08:07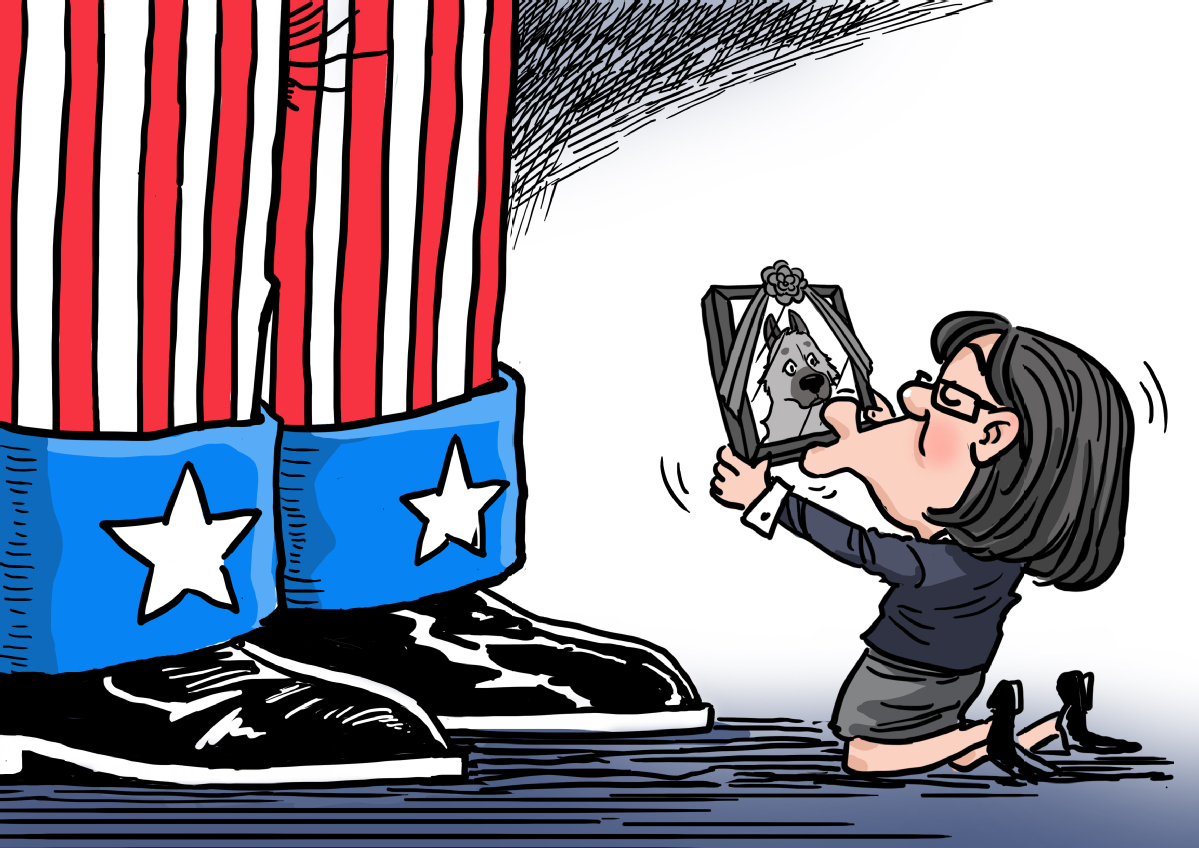 On June 19, US president Joe Biden tweeted that his family lost their companion, a dog called Champ.
Yet among the condolences to him, the one from Taiwan regional leader Tsai Ing-wen has, unlike others, received heavy criticism from compatriots on both the Chinese mainland and Taiwan, with the majority blaming her for ignoring the Taiwan people's lives while only caring about the US president's dog.
That move has nothing to do with loving animals or not. A browse of Twitter history shows that Chinese people have given much love and care to animals that need it. However, Tsai's condolence tweet came at a time when infections increased by over 400 per day in Taiwan, which she did not care about.
Tsai's tweet came when the death rate for the COVID-19 variant in Taiwan rose to 4 percent, the highest in the world, with a total of 569 deaths in this wave alone, which she did not care about.
Tsai's tweet came when 63 people died after having received injections of a vaccine that came from Japan, which she did not care about as she continued refusing vaccine help from the Chinese mainland.
In one word, Tsai does not care the 23 million lives on the Taiwan island, but cares about the death of the US president's dog instead. Is that what a Taiwan regional leader should do? Hasn't she failed her responsibility?
Tsai's move also aroused anger because it was the US president's dog that she cares about. For long, the ruling Democratic Progressive Party in Taiwan has acted like a servant to the US leaders. When three US senators "visited" Taiwan, Tsai not only welcomed them at the airport, but also delivered her welcome speech like a company executive might to her boss. To the Chinese mainland, Taiwan adopted inferior quality standards on exporting pineapples and other agricultural products that hurt both mainland consumers and Taiwan farmers.
It's hard to imagine such a condolence tweet from Tsai not igniting anger among the people. It's time for her to think about her own wrongdoing and correct it.
Otherwise, people from both sides of the Taiwan Straits will help her to correct it.