Workers clean up trash on plateau highway
By DAQIONG and PALDEN NYIMA in Lhasa | China Daily | Updated: 2021-06-23 09:17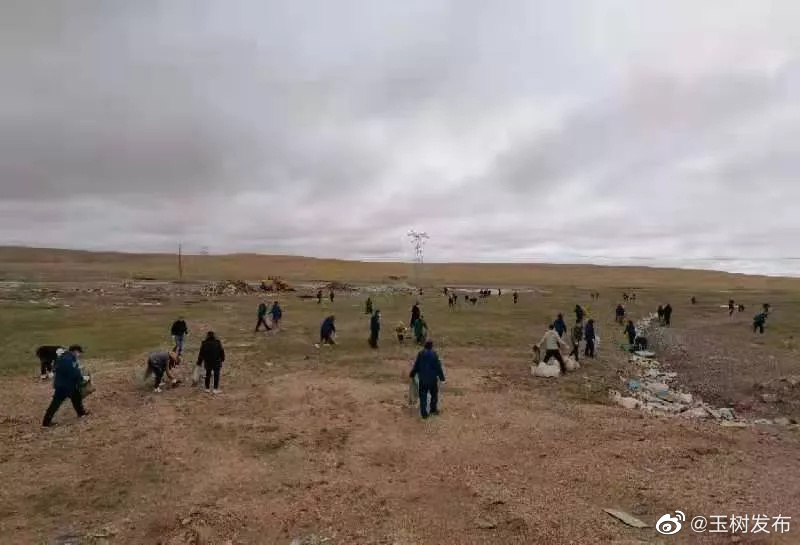 More than 1,000 workers cleaned up trash along a 200-kilometer section of the Qinghai-Tibet Highway in Qinghai province on Monday after reports of extensive litter along the highway captured people's attention on social media.
The Economic Observer newspaper reported on Sunday that there was a 200-meter-long, 20-meter-wide belt of trash along the highway's Wudaoliang section in the Hoh Xil Nature Reserve that posed a significant threat to the fragile plateau ecology. The waste belt spanned the border of Qumarleb and Zhidoi counties in Yushu Tibetan autonomous prefecture.
Hoh Xil covers more than 4.5 million hectares and is China's largest nature reserve. In the heart of the Qinghai-Tibet Plateau, it is home to many rare species, such as Tibetan antelopes, wild yaks and snow leopards, and was listed as World Natural Heritage in 2017.
The prefectural and county governments responded quickly to the problem, with 21 trucks, two loaders and four excavators dispatched by Qumarleb county early on Monday to collect the waste. The collected litter was hauled to a landfill 153 km away.
More than 1,000 workers were dispatched by the two counties to clean up a 200-km section of highway on Monday.
More than 600 metric tons of waste has been transported for treatment and the cleanup work is expected to be completed by Wednesday.
The prefectural government said waste disposal is a headache in the area because it's more than 400 km from the two county seats, and a large amount of waste was tossed by hotels in the area and tourists passing along the highway.
The collected waste includes paint buckets, cans, plastic, rags, and dead sheep and yaks.
The Qumarleb county government said it will set up a long-term mechanism to deal with litter along the Qinghai-Tibet Highway, as well as in the reserve generally.
An anonymous tourist told the Economic Observer Newspaper she had seen people getting out of a dozen vehicles to collect waste beside the highway while she was passing along it on Monday.
"While I was passing along the Wudaoliang section of the highway, I saw a few hundred people participating in waste collection, and there were many construction trucks as well, including at least five excavators," she said. "The large patch of waste was almost cleaned up, but I saw waste along other parts of the highway."
An anonymous prefectural government official told the newspaper it would work hard to ensure waste on the plateau is properly controlled.