Few Britons like post-Brexit trade deal with EU
By EARLE GALE in London | China Daily Global | Updated: 2021-06-23 09:48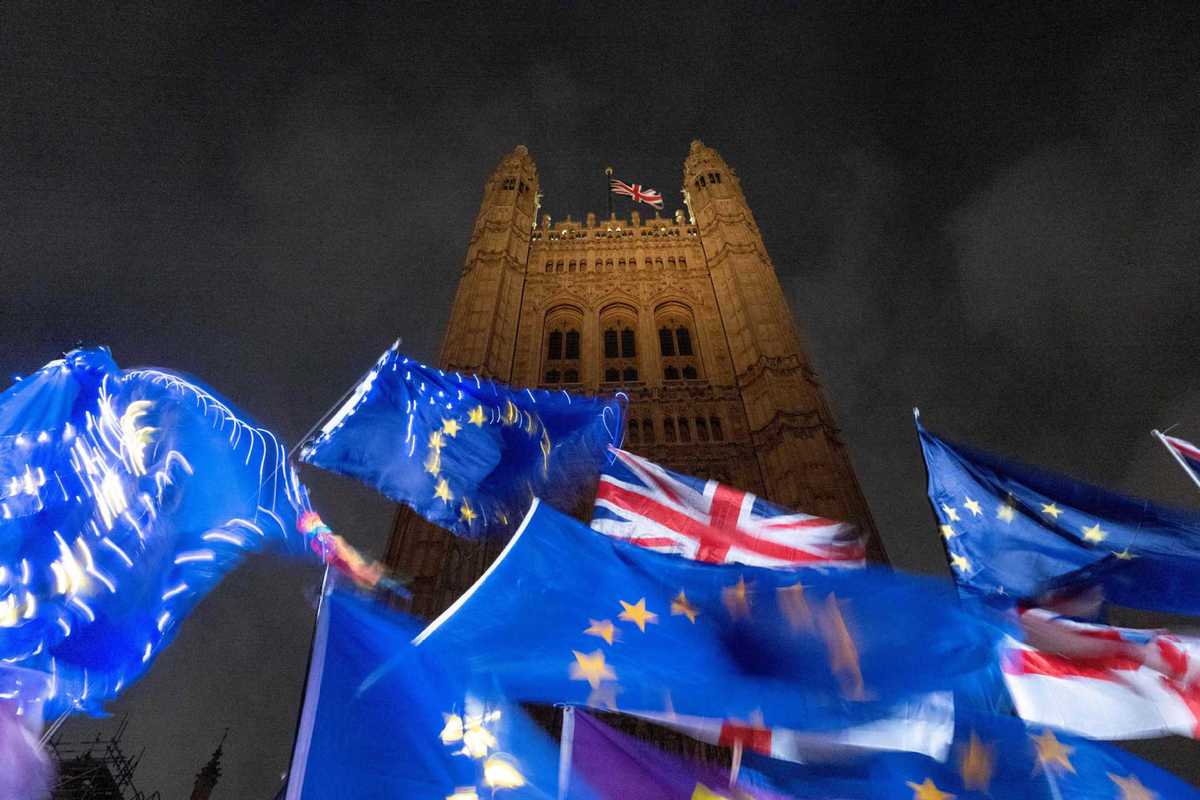 The trade deal negotiated by the British government as it separated from the European Union disappointed the vast majority of United Kingdom residents, according to a survey conducted by a professor from University of Strathclyde for the polling group What UK Thinks and the National Centre for Social Research.
The survey found the deal, called the UK-EU Trade and Cooperation Agreement, elicited only "limited enthusiasm" from British voters, with only one in five calling it "good".
John Curtice, the professor in charge of the research, told the Financial Times newspaper the findings were "far from a ringing endorsement" of the government's work.
"Five years on, it is difficult to argue that the Brexit referendum has been an unalloyed success," he said.
Curtice noted that many people who voted for the UK to leave the EU in the 2016 referendum were disappointed with the trade deal because it tied the UK too closely to Brussels. He said those who did not want to leave the bloc felt the trade deal did not bind the UK and the bloc closely enough.
The survey, which was released to mark the fifth anniversary of the 2016 referendum, which falls on Wednesday, also found that few people have changed their minds in the intervening years; with four-in-five saying they would vote the same way again if the referendum was held today.
He said: "We estimate that a referendum held now on 'rejoin' versus 'stay out' could well produce a narrow majority (52 percent) in favor of staying out."
The Bloomberg news agency said the survey shows Britain remains on a Brexit knife-edge.
Curtice told the FT it will be interesting to see whether people shift their opinions in the coming months, as the reality of a post-Brexit Britain become more apparent.
"Proof of the Brexit pudding will be in the eating, and the main course has been delayed by the pandemic," he said.
The bloc and the UK have had several disputes since the country left the single market and customs union in January, including spats over the sale of British sausages in Northern Ireland and the issuance of fishing licenses in disputed waters, and the latest disagreement looks set to be about British television, according to The Guardian newspaper.
It said on Tuesday the bloc is ready to try to limit what it describes as the "disproportionate" amount of UK television available in the EU.
The paper said Brussels wants to tackle the UK's multi-millionpound export market under the guise of it threatening Europe's "cultural diversity".
Quoting an internal EU document, the paper said Brussels believes British television should no longer be described as "European works".
The EU has rules in place that call for 30 percent of audiovisual media available in the bloc to be of "European" content. By classifying British content as "non-European", the bloc would be able to exclude much of it.