Philippines tries to speed up jabs effort
China Daily Global | Updated: 2021-06-23 09:56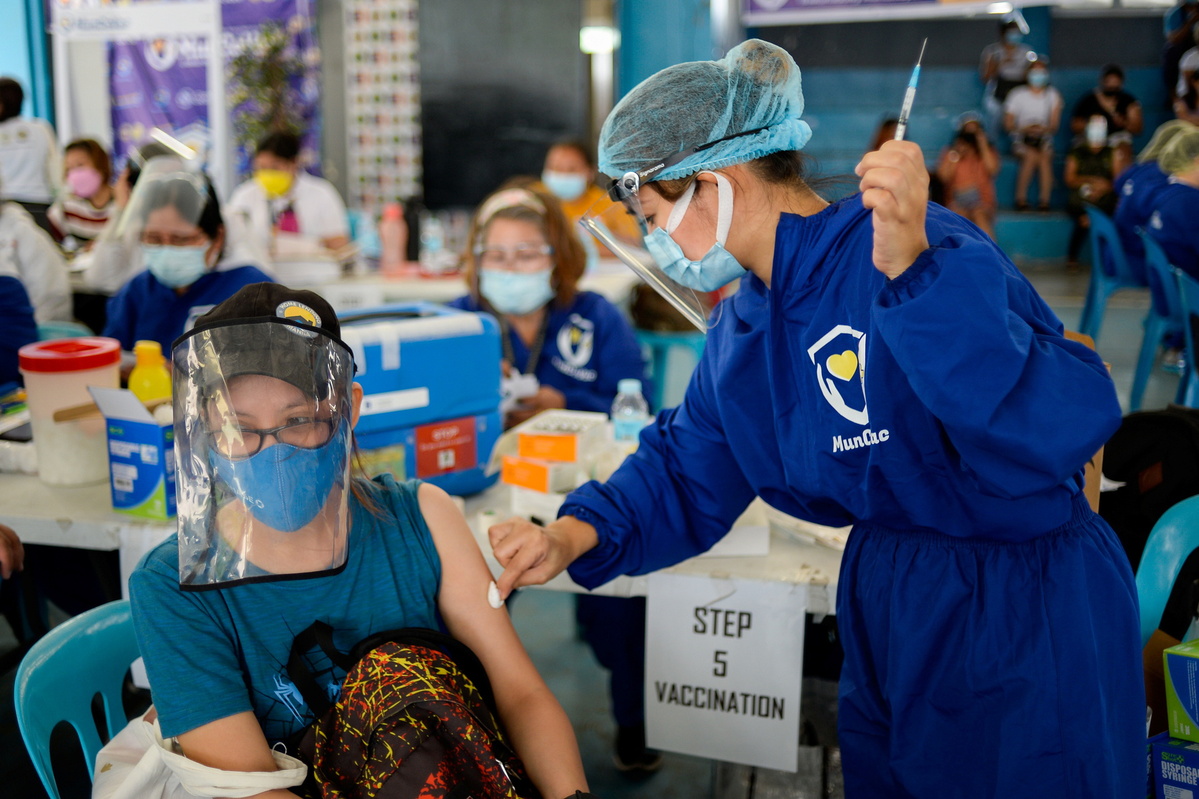 MANILA-The Philippine government has taken measures to promote a vaccination campaign against COVID-19, as progress on inoculating up to 70 million people this year in the country of 110 million remains slow.
Philippine President Rodrigo Duterte earlier this month appealed to the public to get vaccinated, after data showed the government was far behind its immunization targets.
A report by Reuters on Sunday said the country had administered slightly more than 8 million doses, of which about 6 million were first doses.
The Philippines has ordered 113 million vaccination doses from five manufacturers, including 26 million from China's Sinovac, 10 million from Russia's Sputnik V, 20 million doses from Moderna and 17 million doses from AstraZeneca.
So far, it has mostly been giving shots of the Sinovac vaccine.
The Philippines earlier this month started a program to vaccinate 35 million people working outside their homes, while continuing to inoculate priority sectors such as healthcare workers and the elderly.
By Tuesday, the country had reported 1,359,015 coronavirus cases, with 23,621 deaths, data from the World Health Organization showed.
Help from abroad
To help boost the government's COVID-19 response, a team of medical experts from the Israel Ministry of Health arrived in Manila. Israel has been a positive example in rolling out vaccines, having successfully reduced its active COVID-19 cases and gradually reopened its economy. Most of its population received the Pfizer-BioNTech vaccine.
Sucat district in Paranaque, Metro Manila, has been raffling off huge sacks of rice to encourage people to get vaccinated against COVID-19.
Local official Jeramel Mendoza said the initiative is aimed at the mainly poor residents who were not so keen on vaccinations.
Village officials said since starting the initiative at end-May, they have been administering their daily quota of up to 2,000 vaccine doses. Before, they were giving only about 400 doses daily.
"It's delightful because you get to be vaccinated and also receive a bag of rice," said Sucat housewife and prize winner Louilyn Tubice.
Agencies - Xinhua