Chinese mobile phone brands gain popularity in Morocco
Xinhua | Updated: 2021-06-23 11:32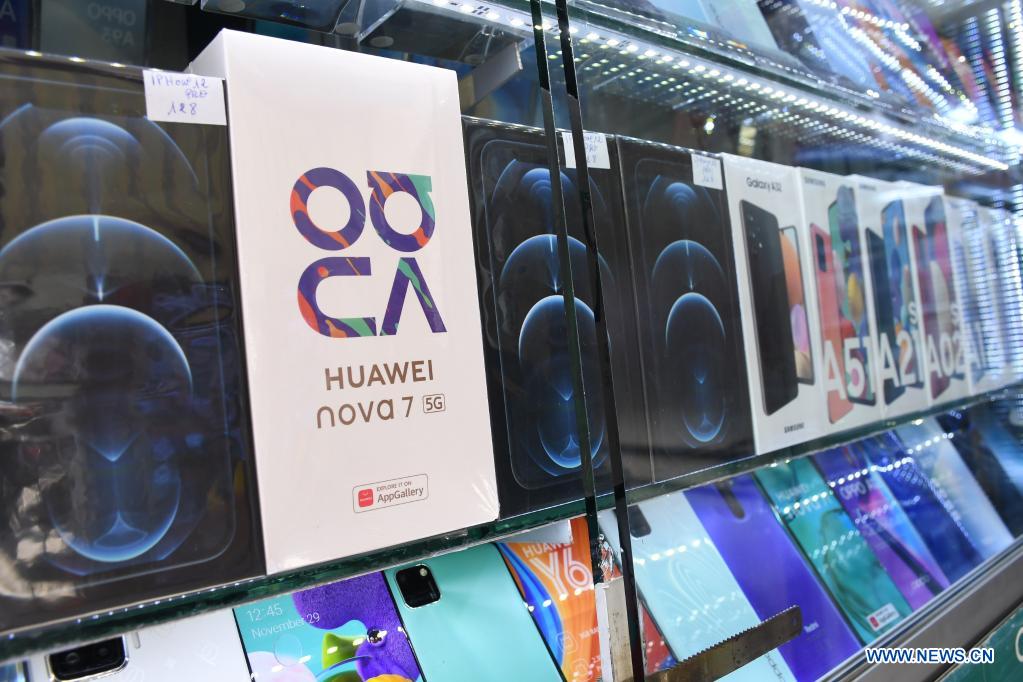 RABAT - Chinese mobile phone brands are enjoying a ubiquitous presence in Morocco through service-friendly initiatives and high-tech products sold at affordable prices.
Companies like Huawei have an advantage in market competition, said Adhere Cavince, a researcher on China-Africa cooperation.
"Huawei has been at the heart of technological reforms and modernization of Africa's information technology sector for nearly three decades," Cavince explained.
In Morocco, Huawei is the third biggest phone provider, after Samsung and Apple, with a market share of over 15 percent, according to local statistics.
Vivo, a Chinese mobile phone brand that entered Morocco in July 2019, has emerged as a rising star in the North African country. In just two years, Vivo mobile phones have secured 5 to 10 percent of Morocco's market share, Wei Wenting, a representative from Vivo's Moroccan branch told Xinhua.
Wei said that the most popular Vivo cellphones are those sold for approximately $170.
For Jasper, a Dutch expat living in the Moroccan capital of Rabat, Chinese technology has become a crucial part of his life.
"As a student or a business starter, you often don't have money for the big fancy brands like Apple," he said.
"I began with buying small Chinese tech products that were not so expensive ... eventually I would buy the latest model of Chinese phones when they came out, feeling completely confident that you would get a great product at the price that would be at least a half of what you would pay for similar technology from a brand like Samsung or Apple," he said.
Henry Tugendhat, a policy analyst, said that in addition to price and function, Chinese mobile phones are competitive in terms of hiring and training local staff and local marketing.
Vivo said that for two days every month the company's three service centers offer customers accessories such as screen protectors and phone cases, and an opportunity to have their phones serviced -- all for free.
Huawei has come up with similar initiatives in Morocco. In early 2020, with the emergence of the COVID-19 pandemic, Huawei launched an online store offering free delivery, extended customer maintenance, and after-sales service at customers' homes.
In 2021, it partnered with Morocco's Ministry of Education to deliver free tablets to students living in rural areas.
Cavince said Huawei has been equally proactive in nurturing young tech talent in Africa. The company launched its "Huawei ICT Academy 2.0" initiative in 2020, which has seen more than 50,000 information and communication technology professionals trained in Morocco alone.
The company has also helped set up videoconferencing solutions for the Moroccan government to facilitate weekly governmental meetings, and has assisted health authorities in implementing artificial intelligence-based technology for COVID-19 diagnosis.