China's first one-stop birth defect prevention platform launched
By ZHOU WENTING | chinadaily.com.cn | Updated: 2021-06-24 17:39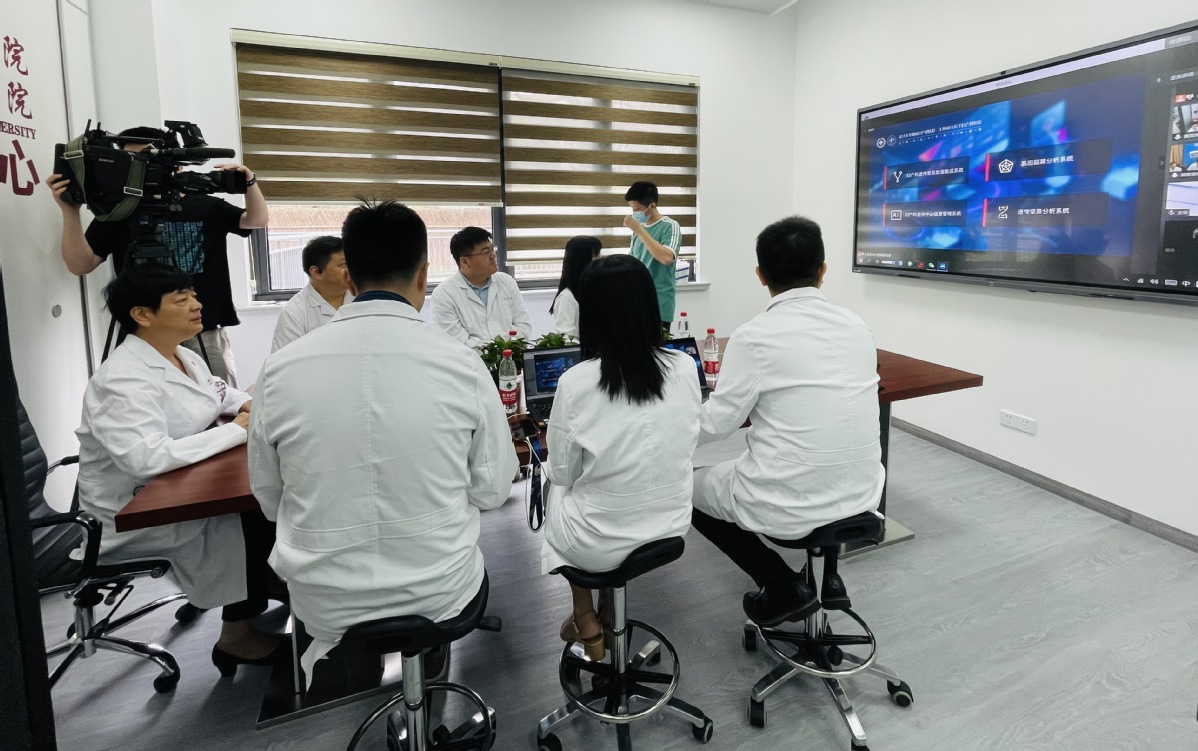 A woman in Hunan province underwent an online medical consultation with experts from the Obstetrics and Gynecology Hospital of Fudan University in Shanghai on Thursday.
The woman, surnamed Liu, once had to abort her deformed fetus and is now trying to determine if the incident was due to genetic problems.
This real-time consultation session marked the official launch of China's first online, one-stop birth defect prevention and control platform.
The platform integrates functions such as online medical consultation, examination, genetic big data analysis, and genetic information interpretation, and is aimed at making high-quality medical service accessible to patients across the country.
"We calculated that a patient from outside of Shanghai would need to spend an average of nine days traveling to Shanghai just to see a specialist doctor. This platform reduces the time to only four hours," said Huang Hefeng, a member of the consultation team and an academician with the Chinese Academy of Sciences.
"As such, this platform helps a person save an average of 8,500 yuan ($1,312) in travel and accommodation expenses."
Huang said the digital platform also makes it easier for patients to receive their medical data. Patients often have to travel to their local hospitals just to make a copy of their medical records before they can share them with other doctors.
During the consultation on Thursday, Huang's team required only nine minutes to download the genetic testing data of the woman and her family members as the system was powered by 5G technology. This process would have usually taken up to three hours.
The platform then took just 30 minutes to complete an analysis of the patient's genetic data.
"This technology makes producing a genetic report as fast as producing a report of basic blood indicators. Patients can obtain sufficient genetic evidence for birth counseling in just one visit to the doctors," Huang said.
Xu Congjian, president of the Obstetrics and Gynecology Hospital of Fudan University, said, "5G breaks the barriers between time, space, professional disciplines and personal experience. It extends the service scope of top experts and will play an important role in promoting medical development, which relies on the collection, analysis and processing of big data."