Tibet hails progress in provision of education
By PALDEN NYIMA and DAQIONG in Lhasa | CHINA DAILY | Updated: 2021-06-25 09:56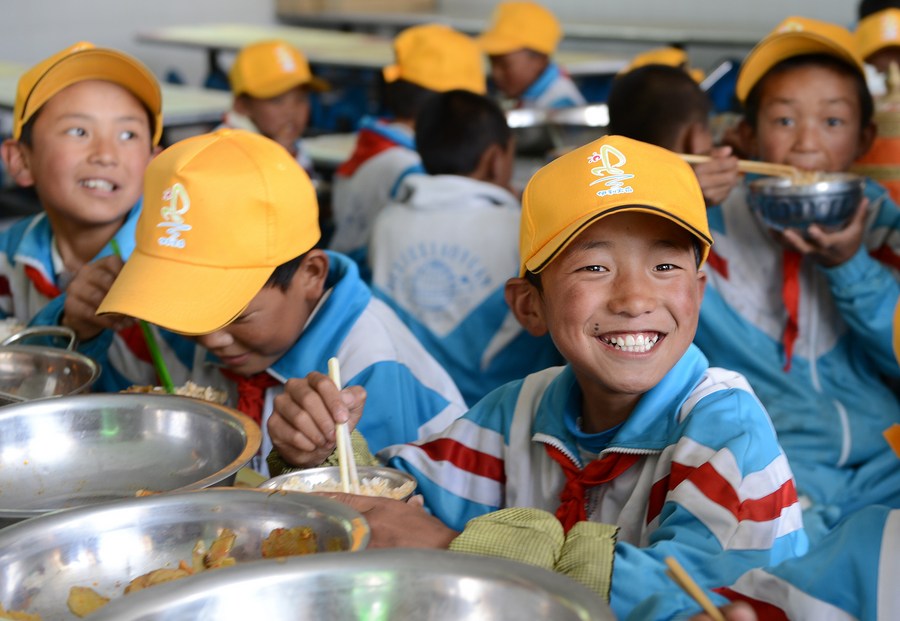 The Tibet autonomous region has made historic achievements in education over the past seven decades, and the people of all ethnic groups in the region have enjoyed the best educational policies offered by the government, the regional educational authorities said on Thursday.
Over the past 70 years, education in the region has been transformed from a privilege enjoyed by a few upper-class people to a right for everyone, and education has shifted from meeting basic needs to realizing people's all-around development, Fan Chunwen, an official with the regional education department, told a news conference.
"There was not a modern sense of school before 1951, the illiteracy rate was as high as 95 percent, and the majority of children were deprived of the right to receive proper education," he said.
Tibet was liberated from theocratic feudal serfdom in 1951. Since then, thanks to the special care and heavy financial support offered by the central government and provinces, education in Tibet has leaped forward in its development.
Over the past 70 years, more than 257 billion yuan ($39 billion) has been invested in education, with more than 210 billion yuan of that sum invested since 2012, according to official statistics.
Zhao Shouchen, deputy director of the regional education department's development and planning office, said annual investment rose from more than 10 billion yuan in 2013 to more than 30 billion yuan last year, with an average annual growth rate in that period of 15.5 percent.
Fan said a 15-year public-funded education system has been established, and the standard of the sanbao policy, which subsidizes children's school meals, lodging and tuition, has been raised 18 times to now reach 4,200 yuan per student per year.
"All the region's students benefit from various financial aid policies," he said. "Between 2012 and 2020, more than 26 billion yuan was spent on various scholarships, and about 150,000 students received the subsidies."
At the end of 1959, the region had 462 primary schools with 16,300 students and four junior middle schools. By the end of 2020, it had 3,195 schools at all levels with nearly 900,000 students, plus 61,239 faculty and staff members.
"Tibet has entered the fast lane of high-quality education together with the rest of the country, and it is at a new historic starting point," Fan said.