Students to be offered after-school programs
By ZOU SHUO | CHINA DAILY | Updated: 2021-06-30 09:10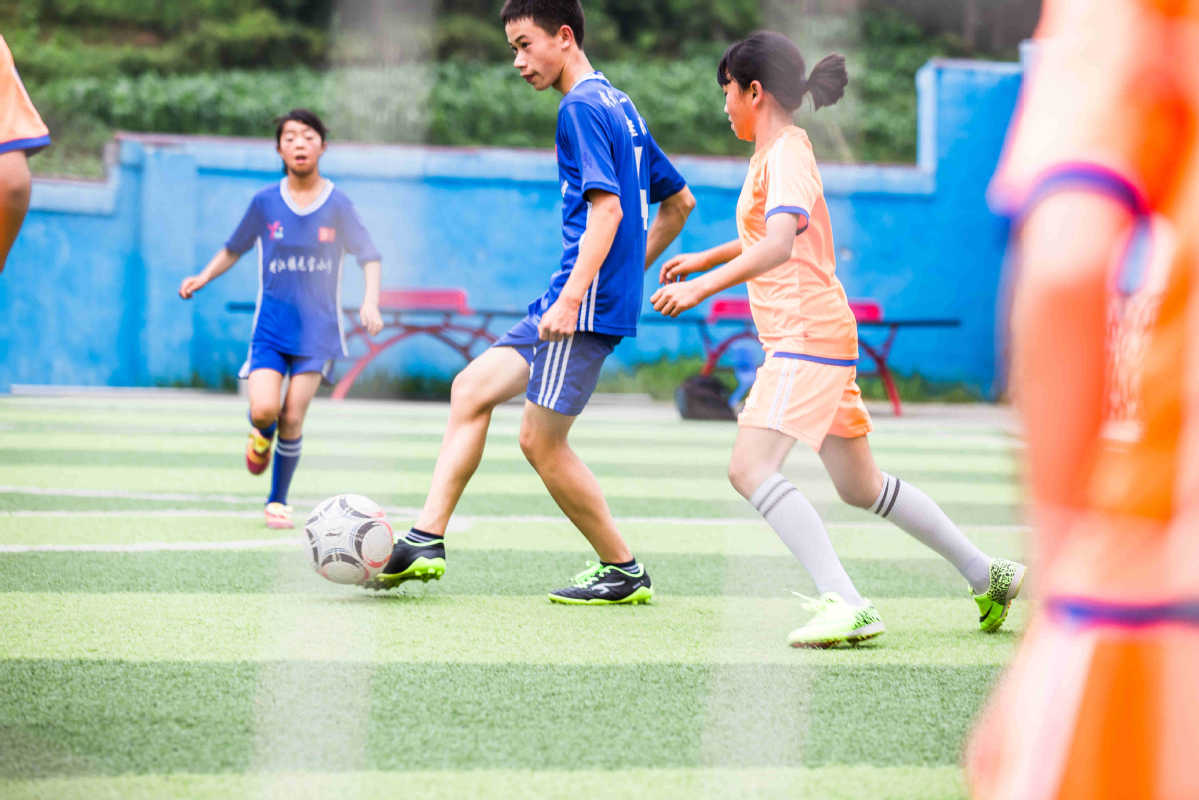 After-school programs will be made available in all primary and middle schools in urban areas, the Ministry of Education pledged recently.
Such programs cater to the needs of working parents who are unable to pick up their children immediately after school.
In a notice issued recently, the ministry said the programs should run until half an hour after the usual time that office work ends.
For students who have special needs, the programs can last even longer to solve the difficulties working parents have in picking up their children, the notice said.
The programs should help students finish their homework, tutor students who have difficulty learning and conduct activities including reading, sports, interest groups and clubs.
The programs should mainly be run by schoolteachers, who should be compensated for the extra work, and allow for participation by outside professionals and volunteers.
Governments should offer subsidies to the programs, and provincial governments should specify the fees that can be charged for them.
The ministry said Nanjing, capital of Jiangsu province, has been offering free after-school programs in all primary schools since 2017.
This year, 230,000 primary school students in the city are attending such programs, accounting for half of all students.
All 84 primary and middle schools in Beijing's Dongcheng district also offer such programs, which are attended by almost 80 percent of students, the ministry said.
More than 92 percent of parents expect schools to organize safe and rewarding after-school programs for their children, according to a survey by China Youth Daily.
The survey of 1,605 parents found that 73 percent wanted the programs to cover tutoring and on-site question-and-answer activities, while about 70 percent hoped teachers could guide their children with homework.
It found 56.2 percent of parents expected their children to pursue their hobbies, 50.8 percent preferred sports activities and 44.2 percent preferred reading.
The safety of students (62 percent), educational benefits (60 percent) and the programs' efficient use of time (57.3 percent) were the three most pressing concerns of parents, according to the survey.
Xiong Bingqi, director of the 21st Century Education Research Institute in Beijing, said after-school programs provided by schools can alleviate parents' anxiety about guiding their children's homework and reduce their demand for often expensive after-school tutoring courses provided by private institutions.
More autonomy should be given to schools as to which activities they want to conduct based on the needs of students and parents, so the programs do not become day care centers, he said.
High-quality after-school services also require high-quality teachers, and the government should increase the subsidies for the programs to make sure they are sustainable, he added.