Erhu played for CPC's 100th on the Great Wall
chinadaily.com.cn | Updated: 2021-06-30 09:39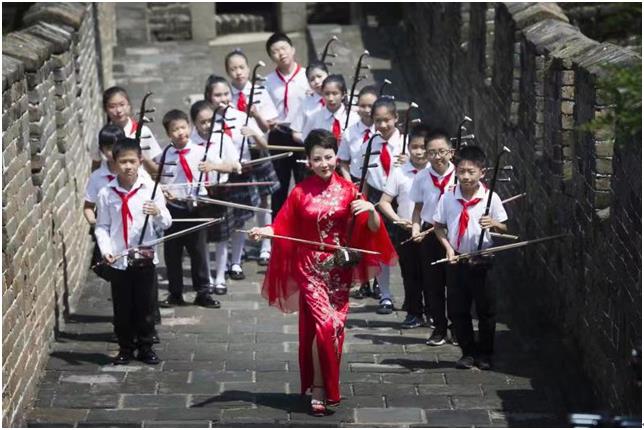 On June 27, Chinese huqin artist Hu Yiying played the classic song My People, My Country on the Great Wall in Beijing with 19 school children ages 8 to 15.
Visitors stopped to enjoy the performance and were touched deeply. Many visitors sang along with the children, waving the Five-star Red Flag and shedding tears. The tourists said, it was lovely to play this patriotic music with the Chinese erhu.
Hu graduated from the China Conservatory of Music. For a long time, she wanted to organize a meaningful performance to celebrate the CPC's 100th birthday. In her opinion, My People, My Country is beautiful and patriotic, so she chose this song.
After the performance, Hu said, "It is meaningful to play the erhu with children and let them know the development of our country. This is my favorite performance!"