Thailand reopens with conditions, but return of Chinese will take time
By YANG HAN in Hong Kong | chinadaily.com.cn | Updated: 2021-07-01 15:19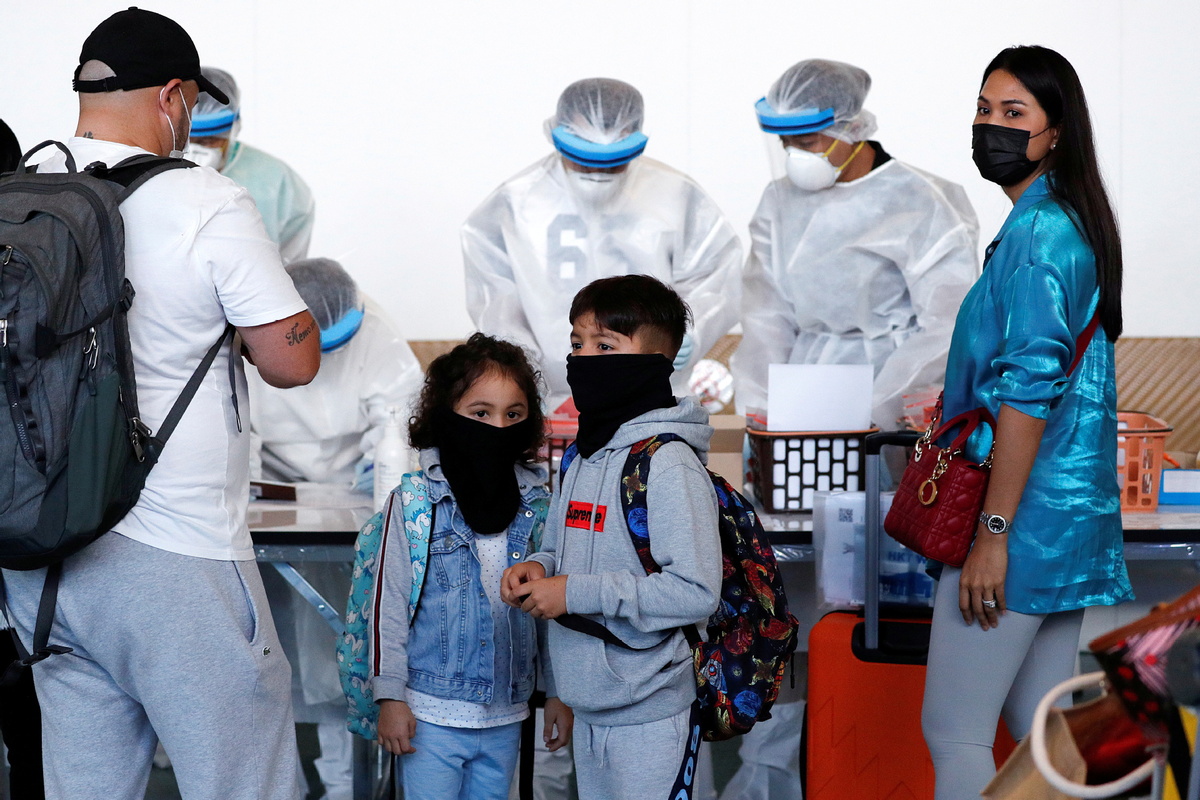 Thailand's plan to welcome vaccinated international tourists, first back to Phuket on July 1, may set a model for other countries in the region, but the return of Chinese visitors — the kingdom's biggest source of foreign guests — could take some time, experts said.
The reopening of the tourism-dependent country will be "a proof of concept" as it may show how this will work in Asia, said Bill Barnett, managing director of hospitality consultancy C9 Hotelworks in Thailand.
Thailand's cabinet approved on June 22 a program called Phuket Sandbox that will allow foreign tourists quarantine-free travel in the resort island of Phuket, starting from July 1. Visitors are required to be fully vaccinated at least 14 days prior to their arrival, and must be from a list of low- and medium-risk countries.
Another three popular Thai destinations — Koh Samui, Koh Phangan, and Koh Tao — will join a similar scheme, from July 15, to welcome international tourists, followed gradually by other locations in the country later in the year.
The Tourism Authority of Thailand expects the pilot reopening plan to help bring in about 129,000 foreign tourists and 500,000 Thai travelers into Phuket between July and September, generating a cash flow of about 15 billion baht ($471 million), Bangkok Post newspaper reported on June 20.
Though China has been Thailand's biggest source of foreign tourists in recent years, Barnett said he expects the majority of the early travelers to be from highly-vaccinated countries in Europe, rather than from China.
Chinese visitor numbers are unlikely to be high in the short term given China's stringent quarantine requirements for returning travelers, he said.
"It's a two-way issue," said Barnett. "It's not just allowing international travelers from low- and medium-risk countries into Thailand, but what's going to happen to travelers … when they go back to their country."
"We don't expect any Chinese (tourists to visit Thailand) until the outbound China travel is kind of reset," said Barnett.
Jesper Palmqvist, area director for Asia Pacific at hospitality consultancy STR, said another reason why international tourism destinations like Thailand will need to wait longer for Chinese tourists is the rapid development of China's domestic tourism market, which had been growing fast even before the COVID-19 pandemic.
"The faster source markets (for Thailand) will most likely to be Eastern Europe, Russia, and parts of ASEAN," Palmqvist said, referring to member-states of the Association of Southeast Asian Nations.
He said travelers, mostly from Europe, are already booking well in advance to spend their holidays in Thailand, especially for stays during the fourth quarter.
Following the sandbox program that kicks off on July 1, Thailand has set a target to fully reopen to foreign visitors in mid-October.
Thai Prime Minister Prayut Chan-ocha said on June 16 that the country aims reopen within 120 days.
The plan was later tempered with a prerequisite that only provinces that have vaccinated 70 percent of their population will be allowed to open completely, Bangkok Post reported, citing Thailand's Center for COVID-19 Situation Administration.
"The Thai authorities have kept a safety-first approach for the last 18 months. If it reaches 70 percent (of vaccination rate) … absolutely, I think there is a great opportunity to open up and start recovery," said Palmqvist.
Thailand's plans are much-needed, he said, adding that countries will have to reopen, after the prolonged pandemic, due to economic reasons.
Thailand lost about $50 billion in tourism revenue last year when foreign arrivals plunged 83 percent to 6.7 million, from a record 39.9 million in 2019, Reuters said in a report in early June.
To fully reopen, Thailand has set a goal to administer an average of 10 million vaccine doses each month from July onwards, and a threshold of 50 million people given first shots by early October.
"If the vaccination rate progresses as the government anticipates, and travelers are fully immunized prior to arrival and tested for COVID-19 upon arrival, Thailand can safely reopen," said Sompong Vongpunsawad, a virologist with the Center of Excellence in Clinical Virology at Chulalongkorn University in Bangkok.
Yet, Sompong said the current vaccination progress is still not fast enough to enable most of the people to develop immunity within four months, while challenges brought by COVID-19 variants remain.
As of June 24, Thailand administered 8.4 million doses of COVID-19 vaccines since it launched a national inoculation program in February, according to official data. On June 24, the country reported 4,108 new coronavirus cases, taking the total tally to 232,647. About 60 percent of Phuket residents have been vaccinated as of mid-June.
Admitting that total prevention of imported cases or community infection may be impossible, Sompong said Thailand is aiming to do what is feasible, which is to welcome tourists who have been vaccinated and ask them to stay for at least two weeks before travelling elsewhere. Other measures like COVID-19 testing at the airport will also be in place.
"Should COVID-19 infections occur, contact-tracing and re-implementation of public health measures will be important," Sompong said.