Trump company, finance chief indicted in tax fraud case
By HENG WEILI in New York | China Daily Global | Updated: 2021-07-02 10:35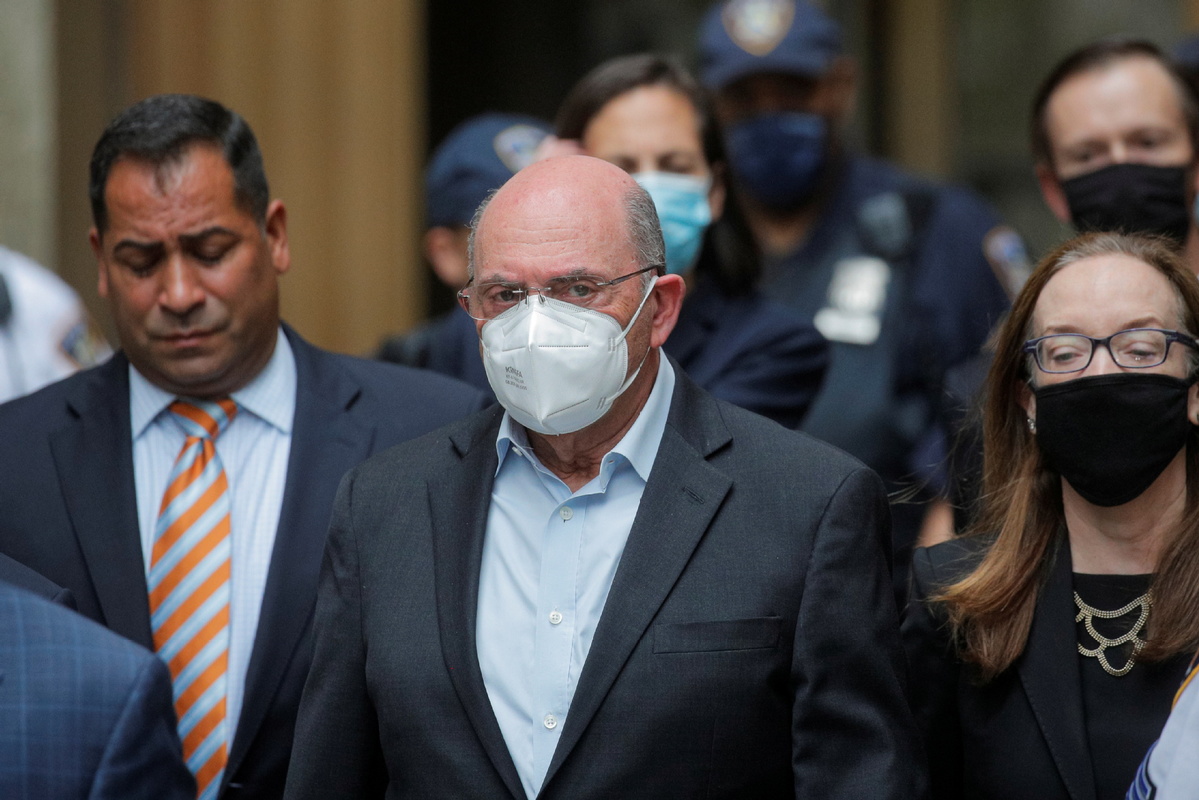 The company that bears former US president Donald Trump's name along with its chief financial officer were indicted by the Manhattan district attorney's office Thursday on charges of tax and benefits fraud.
The Trump Organization and Chief Financial Officer Allen Weisselberg were charged with having plotted since 2005 to defraud tax authorities through the awarding of benefits to company executives off the books.
The company and Weisselberg pleaded not guilty.
Weisselberg, 73, also was charged with concealing $1.76 million of income, including rent for a Manhattan apartment, lease payments for two Mercedes-Benz vehicles and tuition for family members, with Trump himself signing checks for the tuition.
"It was orchestrated by the most senior executives who were financially benefiting themselves and the company, by getting secret pay raises at the expense of state and federal taxpayers," prosecutor Carey Dunne said at the arraignment.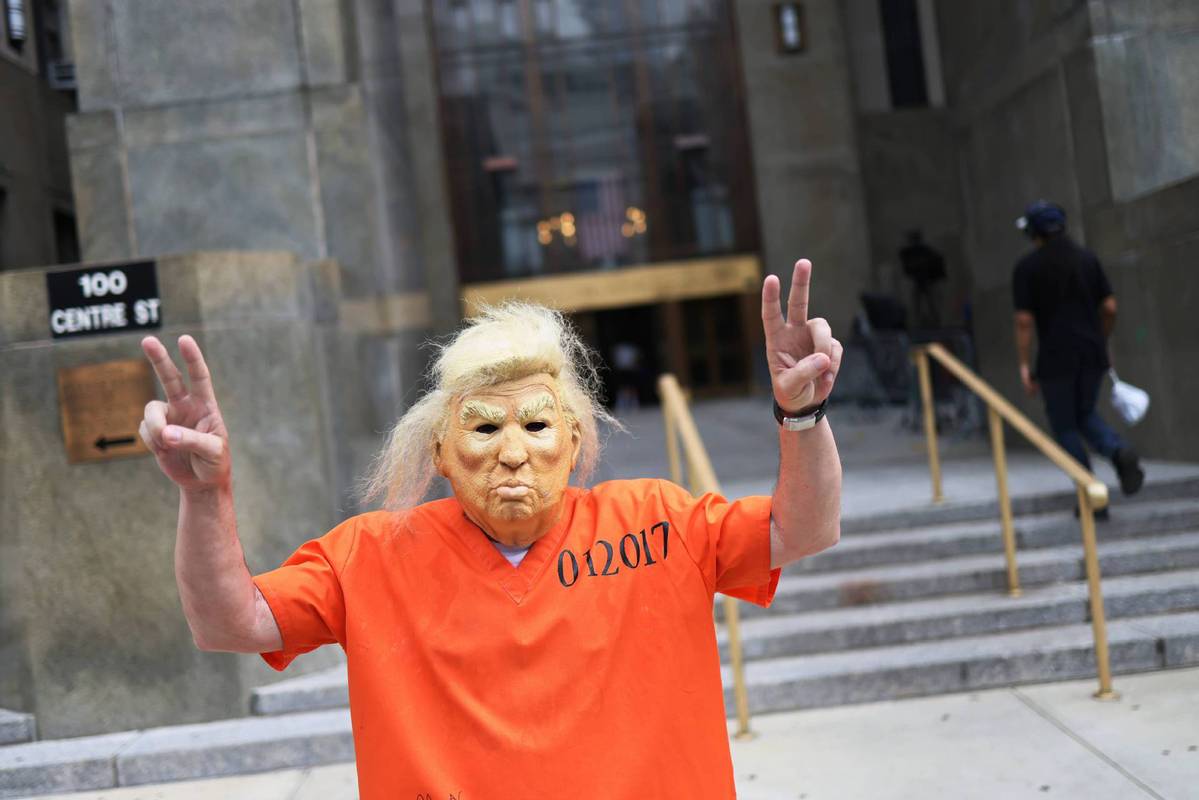 Weisselberg, who has worked for Trump for 48 years, also was charged with grand larceny in the 15-count indictment.
Manhattan District Attorney Cyrus Vance, who will leave office at the end of the year, began the investigation nearly three years ago and has been working recently with New York state Attorney General Letitia James on the case. Both are Democrats and attended Thursday's arraignment in Manhattan Criminal Court.
"The political Witch Hunt by the Radical Left Democrats, with New York now taking over the assignment, continues," Trump said in a statement. "It is dividing our Country like never before!"
Weisselberg was handcuffed in the courtroom.
"He is now being used by the Manhattan District Attorney as a pawn in a scorched earth attempt to harm the former President," a Trump Organization spokesperson said in a statement. "The District Attorney is bringing a criminal prosecution involving employee benefits that neither the IRS nor any other District Attorney would ever think of bringing. This is not justice; this is politics."
Trump Organization lawyers said the case should be resolved by civil tax authorities.
"In our view, this case was brought because the companies' name is Trump," they said in a statement. "This case signals that it is now open season for local prosecutors to target federal political opponents and adversaries."
The Trump Organization operates hotels, golf courses, and resorts around the world.
Before entering the White House in January 2017, Trump put the company into a trust run by sons Donald Jr and Eric, as well as Weisselberg.
Trump himself was not charged, but prosecutors noted that he signed some of the compensation checks at the center of the alleged scheme.
According to the indictment, from 2005 through this year, the Trump Organization and Weisselberg deprived the state and city out of taxes by conspiring to pay senior executives off the books through fringe benefits and other means.
The most serious charge against Weisselberg, grand larceny, carries five to 15 years in prison. The tax fraud charges against the company are punishable by a fine of double the amount of unpaid taxes, or $250,000, whichever number is greater.
Weisselberg drew attention from prosecutors because of questions about his son's use of a Trump apartment. Barry Weisselberg, who managed a Trump-operated ice-skating rink in Central Park, paid no reported rent while living in a Trump-owned apartment in 2018, and he was charged $1,000 per month — well below average Manhattan rents — while living in a Trump apartment from 2005 to 2012, the indictment said.
Allen Weisselberg, who lived for years in a modest home on Long Island, continued to claim residency there despite living in a Manhattan apartment paid for by the company, prosecutors said.
By doing so, Weisselberg concealed that he was a New York City resident and avoided paying about $900,000 in federal, state and city income taxes, instead collecting about $133,000 in refunds to which he was not entitled, the indictment says.
Weisselberg allegedly paid rent on his Manhattan apartment with company checks and directed the company to pay for his utility bills and parking. The company also paid for private school tuition for Weisselberg's grandchildren, as well as for Mercedes-Benz automobiles driven by Weisselberg and his wife.
Trump's company also issued checks at Weisselberg's request to pay for personal expenses and upgrades to his homes and an apartment used by one of his sons, such as new beds, flat-screen TVs, carpeting and furniture, prosecutors said.
Weisselberg has a reputation as a workaholic devoted to Trump's interests, The Associated Press reported. There is no indication that he would turn on Trump in the case. Weisselberg first began working for real estate developer Fred Trump, the former president's father, after answering a newspaper ad for a staff accountant in 1973.
Keeping a low profile — aside from a 2004 appearance as a judge on Trump's reality TV show "The Apprentice" — Weisselberg was barely mentioned in news articles before Trump started running for president and questions arose about the boss' finances and charity.
Michael Cohen, the former Trump personal lawyer who has been cooperating with Vance's investigation, said Weisselberg decided how to secretly reimburse him for a $130,000 payment to Stormy Daniels, the pornographic-film actress star who said she had an affair with Trump.
Reuters and The Associated Press contributed to this story.