Shanghai holds grand centenary celebrations
By Zhang Kun | chinadaily.com.cn | Updated: 2021-07-02 16:18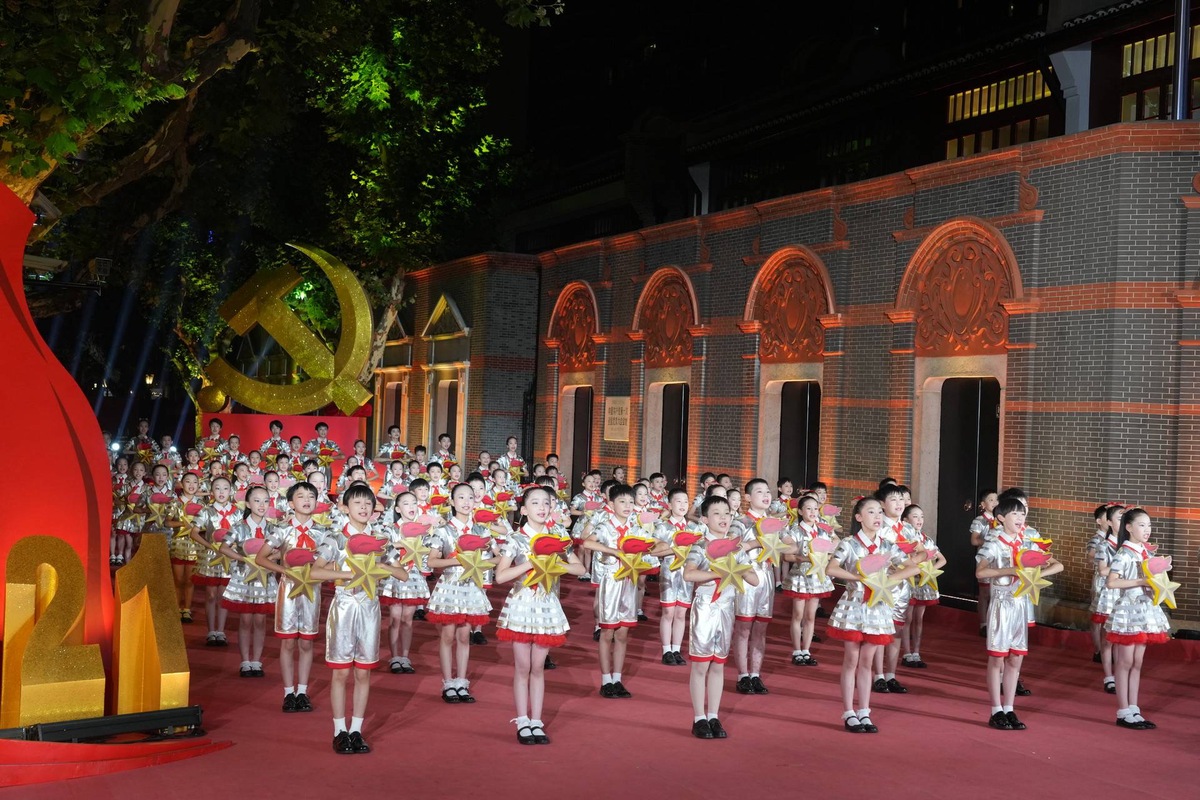 A gala performance celebrating the centenary of the Communist Party of China took place in Shanghai on July 1.
While the main show, The Glorious Flag, was presented at Shanghai Grand Theatre, hundreds of musicians and college students participated in another performance at the open square in front of the Memorial of the Site of the First National Congress of the CPC.
The recording of the gala performance and highlights from the side event will be broadcast on Oriental TV on Friday evening.
Ten veteran soldiers, all aged above 90, took to the stage of the Shanghai Grand Theatre in military uniform and received a standing ovation from the audience. The oldest in the group is General Bao Qi, a 98-year-old who has been a CPC member for 79 years.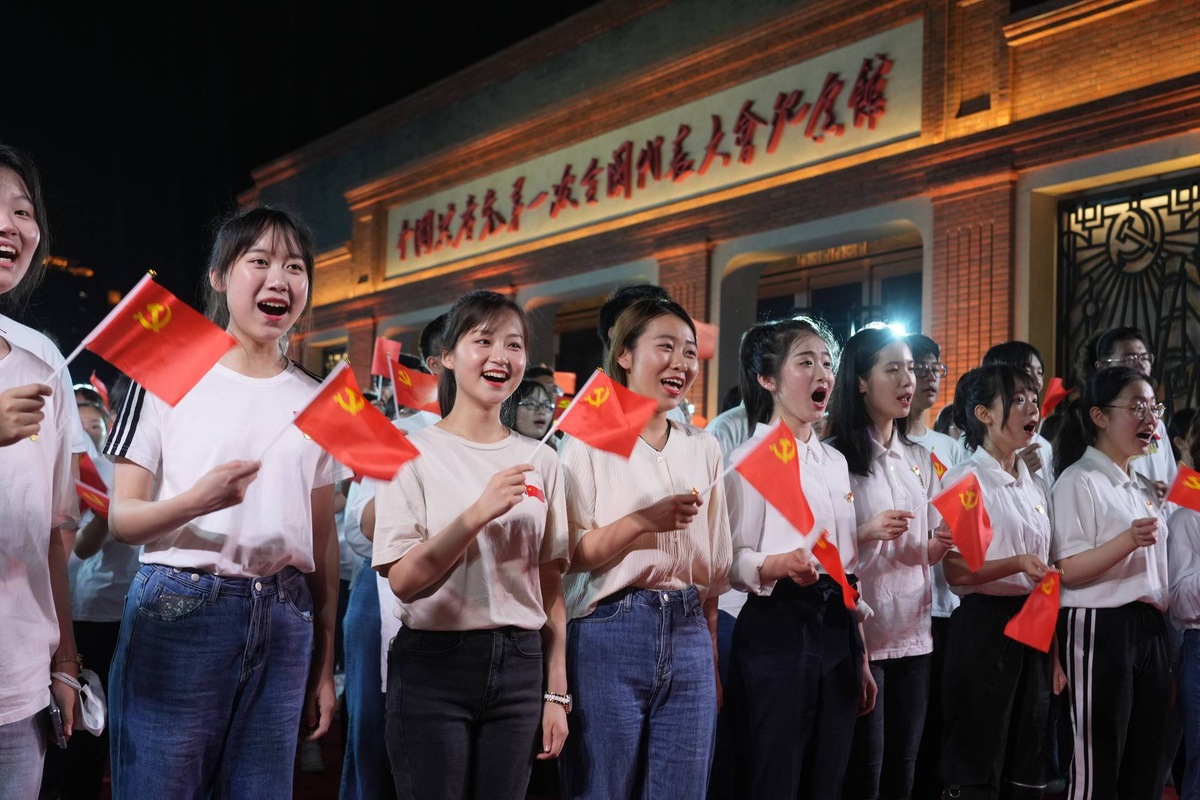 During a special segment of the show, a hundred people from all walks of life in Shanghai stepped onto the stage and took an oath that marked their admission to the Party.
At the Shanghai Grand Theatre, ballet dancers Wu Husheng and Qi Bingxue, as well as dancers from the Shanghai Theater Academy danced to the tunes of Ode to the Red Flag, which was performed at the secondary site by 100 members of the Shanghai Philharmonic Orchestra under the baton of Zhang Liang, deputy director and chief conductor of the symphony.
More than 650 university students participated in the chorus at the secondary site, among whom was Gao Yingyuan, a third-year post graduate student from East China Normal University.
"We rehearsed and sang many revolutionary songs and this experience has helped me to understand the aspirations of the pioneering Communists of China, and I feel greatly honored to be part of the show tonight," said Gao, who joined the CPC more than five years ago and used to be a member of the university chorus group.
"Singing under the national flag in this square is a precious experience for all of us."