Group launches nationwide festival program
By Yang Feiyue | China Daily | Updated: 2021-07-06 08:03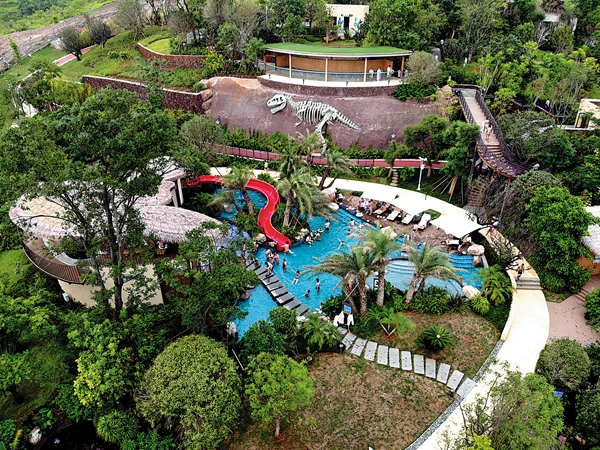 The Overseas Chinese Town Group kicked off its 2021 Culture and Tourism Festival on June 19.
More than 500 themed activities and 500 culture and tourism productions will be hosted across the country until October.
They will be held at resorts, scenic spots, theme parks and hotels operated by the OCT Group.
The festival was first held in 2018, and, since then, more than 1,100 themed events and 2,500 culture and tourism experiences have been staged.
Programs will feature music, carnivals, traditional art and gourmet food.
OCT has now developed a dozen business models nationwide, including rural resorts, art zones, festive celebrations, natural attractions, performances, themed hotels and parks.
Travelers can visit OCT's newly opened Yangzhou Dream City in Jiangsu province, and enjoy at the international fun festival in the Xiangyang Fantasy resort in Hubei province. A bonfire party will also be held at OCT's camping site in Nyingchi, in the Xizang autonomous region.
Nighttime musical carnivals will be held at nine Happy Valley theme parks in cities such as Jiangxi province's Nanchang and Guangdong province's Shenzhen.
Therapeutic and leisure experiences are also available to take visitors back to nature to enjoy a state of tranquillity.
A health preservation festival will be held in Shenzhen, and coastal camping can be found in Zhejiang province's Ningbo. A sports carnival will entertain the public in Yunnan province's Kunming.
Art festivals will display Chinese culture and innovative contemporary art, while a torch festival will be staged in Yunnan province's Weishan.
This year marks the beginning of China's 14th Five-Year Plan period (2021-25), and the journey to building a socialist modern country in an all-around way has begun.