First SCODA freight train heads for Tajikistan
By Xie Chuanjiao | chinadaily.com.cn | Updated: 2021-07-06 17:41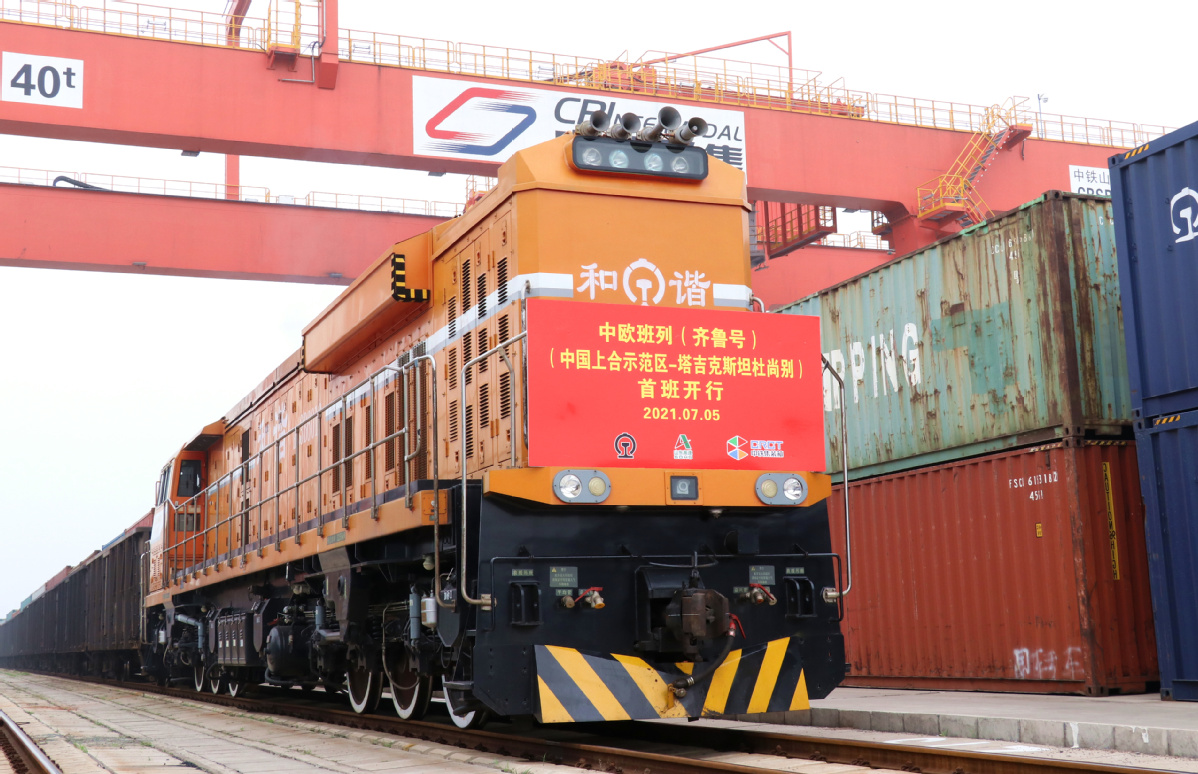 The China-SCO Local Economic and Trade Cooperation Demonstration Area, or SCODA, launched its first freight train from Qingdao, Shandong province, to Dushanbe, Tajikistan, on Monday.
It represents a fresh effort to create a gateway so that SCO-related countries can tap Asia-Pacific markets, authorities said.
Located in the Jiaozhou area of Qingdao, the demonstration area has a core space of 108 square kilometers. It faces Japan and South Korea to the east, Mongolia and Russia to the north, ASEAN to the south and SCO member states to the west — which is seen as a prominent geographical advantage.
One hundred 20-foot equivalent units (TEUs) of cargo was aboard the new train, with a total value of about $1.66 million, officials said, adding that it is expected the trip will take 15 days to the final destination via the Khorgos land port in the Xinjiang Uygur autonomous region.
The freight train, named Qilud, another name for Shandong province, is the 8th SCO express line, said Liu Jianjun, secretary of the Party working committee for SCODA.
The previous lines connected Central Asian areas, such as Bishkek, Kyrgyzstan, and Tashkent, Uzbekistan.
To date, a multimodal transport logistics center in the demonstration area has launched 20 international and domestic express freight routes.
In the first six months, the freight service made 297 trips (up 82 percent year-on-year) from the SCODA, with 243 (up 57 percent) heading to Central Asian countries, according to official data.