Investing from China to benefit the world
By ZHOU LANXU | China Daily | Updated: 2021-07-12 09:20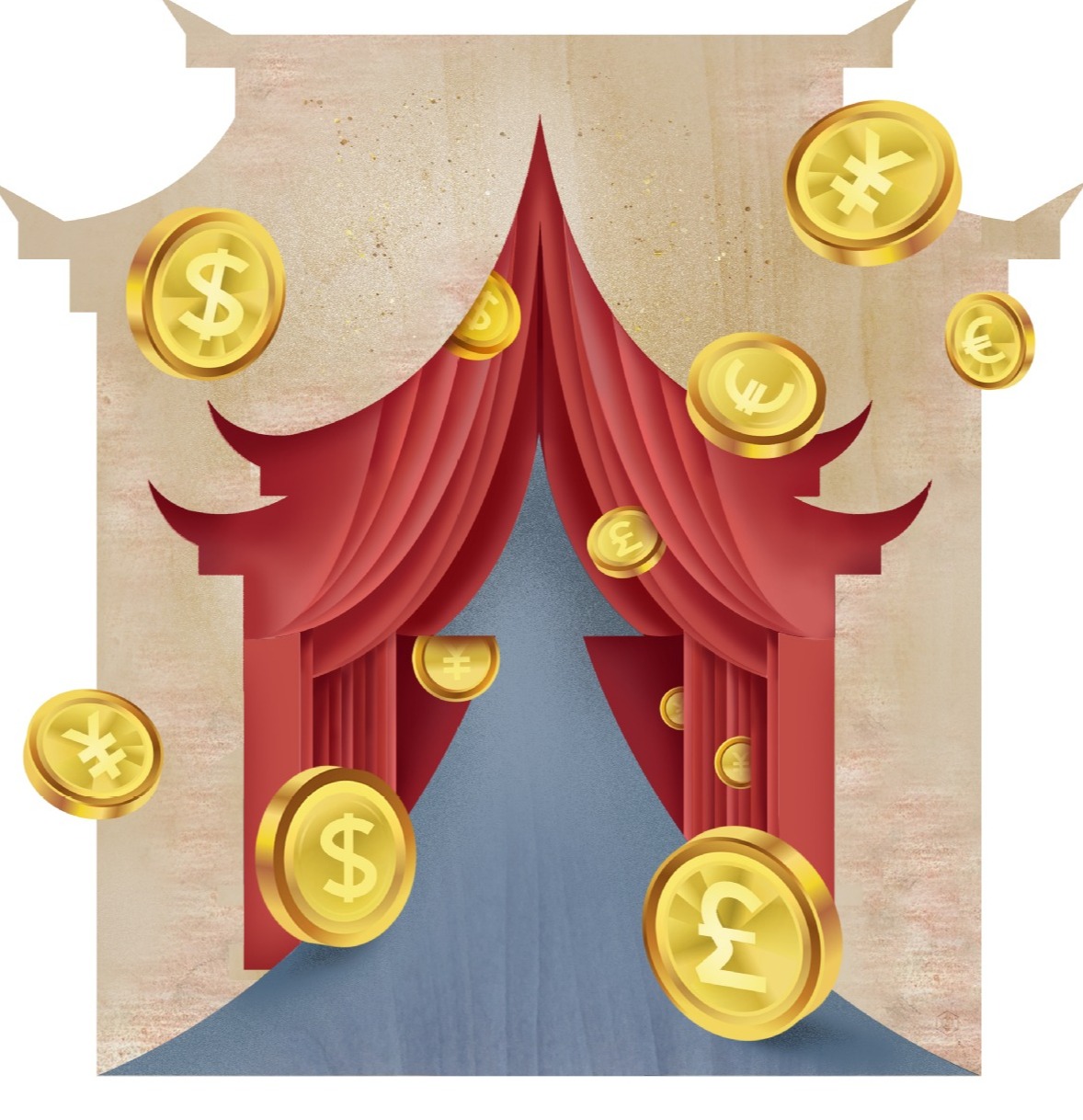 Programs like QDLP, wealth products showcase merits of win-win approach
A little recognized and probably unappreciated fact about China's remarkable reform and opening-up policy of the last 40-odd years, piloted ably by the Communist Party of China (CPC), is there is more to it than attracting foreign investments and technologies to stoke development in China, investors, economists and researchers said.
Reform and opening-up, including that in the financial services industry, are also about China growing in a spirit of win-win, to benefit the rest of the world as much as itself.
Perhaps no recent policy move illustrates this point more tellingly than the one that helped introduce pilots of the Qualified Domestic Limited Partner, or QDLP, program, market mavens said.
"Backed by our expertise in overseas alternative investments, developing the QDLP business line has played a critical role in our journey of expanding presence in China," said Patrick Liu, head of China operations at Neuberger Berman, a New York-headquartered global asset management company (AMC) that had $429 billion worth of assets under management as of March 31.Its fundraising scale in alternative investments ranked sixth globally over the past five years.
Through QDLP, the CPC-led China has found a way of infusing life-sustaining capital, gathered from Chinese people, particularly high net worth individuals (HNWIs), into the world's financial markets, thus helping shore up the incipient recovery of the global economy from the ill-effects of the COVID-19 pandemic, they said.
In a sense, that is not a magical overnight turnaround but a well-thought-out, imaginative strategy-QDLP was introduced in Shanghai in 2013-to funnel Chinese HNWIs' rising disposable incomes into productive channels worldwide, even into some alternative investment avenues like private equity and hedge funds.
Addressing the CPC and World Political Parties Summit via video link in Beijing on Tuesday, Xi Jinping, general secretary of the CPC Central Committee and Chinese president, said the CPC stands ready to strengthen communication with the world's political parties to guide economic globalization to become more open, inclusive, mutually beneficial and balanced toward greater win-win results.
A shining example of that resolve, QDLP programs allow participation of foreign asset managers as well as domestic ones in some pilots. The asset management companies raise money from mainland investors toward privately offered funds that invest overseas within an approved quota.
The QDLP programs have grown in popularity since 2013. A few local governments such as those in Beijing, Tianjin and Qingdao, Shandong province, have embraced them with gusto.
Unlike other outbound investment schemes that mainly allow investment in listed securities and funds, the QDLP programs also provide access to overseas private equity and bonds as well as other types of alternative investments like hedge funds and bad credit assets.
The access that foreign asset managers gain to HNWIs in China via QDLP provides a valuable opportunity for the former to test the waters in the Chinese market and consider business expansion in China, experts said.
For instance, since receiving its QDLP license in 2018, Neuberger Berman has successfully applied for new quotas three times. At the beginning of the year, it received the latest green signal to raise $100 million. About two-fifths of it has been invested already, suggesting the asset manager is sanguine about its prospects in China.
Through its two previous successful applications, Neuberger Berman raised and invested $80 million via four QDLP products, which also helped it gather invaluable management experience in China-related investment strategy, compliance and risk control, and anti-money laundering.
Like Neuberger Berman, about 50 global AMCs have received QDLP licenses in Shanghai as of last year. These include prominent names such as BlackRock, Man Group and UBS, according to the Shanghai Municipal Financial Regulatory Bureau.
Although QDLP tends to attract HNWIs due to high investment thresholds, various other wealth management products of AMCs are seeking to meet the growing demand of newly affluent Chinese households for opportunities to contribute to global prosperity via overseas investments, experts said.