Construction starts on multipurpose small reactor in Hainan
By ZHENG XIN | China Daily | Updated: 2021-07-14 09:30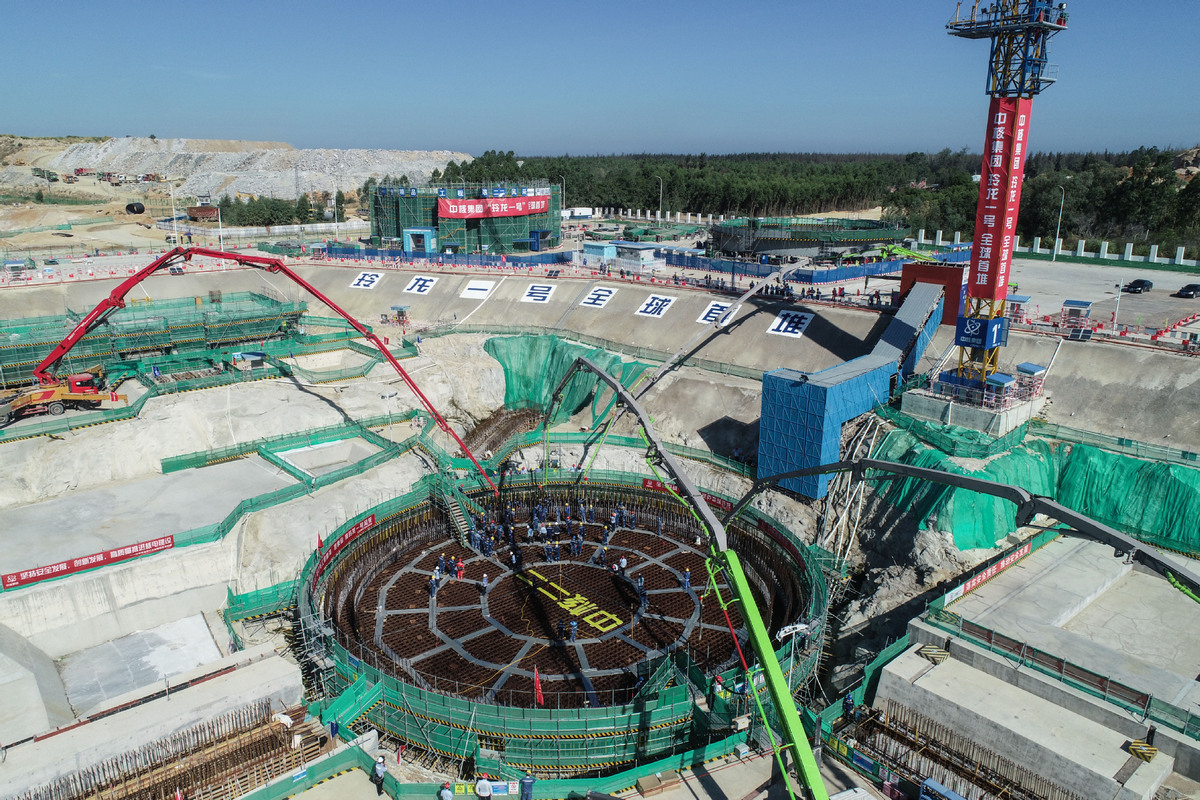 Construction of an ACP100 technology demonstration small modular multipurpose nuclear reactor at Changjiang in Hainan province kicked off on Tuesday.
The Changjiang project thus became the world's first on-land commercial modular small reactor to reach the construction stage, said its operator China National Nuclear Corp.
The ACP100, also known as Linglong One, is small nuclear reactor technology. The 125-megawatt pressurized water reactor (PWR) design makes the facility fit for electricity generation, heating, steam production or seawater desalination.
When completed, it can produce 1 billion kilowatt-hours of electricity each year and meet the demand of 526,000 households, CNNC said.
An analyst said the project will play a key role in ensuring clean energy supply for the Hainan Free Trade Port while also stepping up the country's nuclear innovation and development.
China is already at the forefront of the small modular reactor technologies worldwide.
"Small reactors innovated by China have the advanced features of passive safety design, which can restrict the leaks inside its wrap in case of serious accidents," said Wei Hanyang, a power market analyst at research firm BloombergNEF.
"Owing to its mini size, the boundary of Linglong One impact areas can be as small as its plant area, giving a much greater flexibility and feasibility to install reactors in populated or industrial parks."
Linglong One signifies a new type of nuclear reactor that can operate with a high degree of safety, lower costs and flexibility in terms of power and scale.
It can be adapted to power plants in challenging locations. It became the first small modular reactor to pass a safety review by the International Atomic Energy Agency in 2016.
Small reactor technology comes with independent intellectual property rights developed by CNNC for more than 10 years, the company said. The technology itself is another major achievement for CNNC, which is known for its third-generation nuclear power reactor known as Hualong One.
The popularization and application of the commercial modular small reactors on land can greatly reduce the consumption of fossil energy in China and promote energy conservation and carbon emission reduction, the company said.
By the end of June, China's nuclear power units totaled 51, including 19 under construction, which include the Changjiang project.