Mixing and matching vaccines not to be decided by individuals: WHO
Xinhua | Updated: 2021-07-14 09:35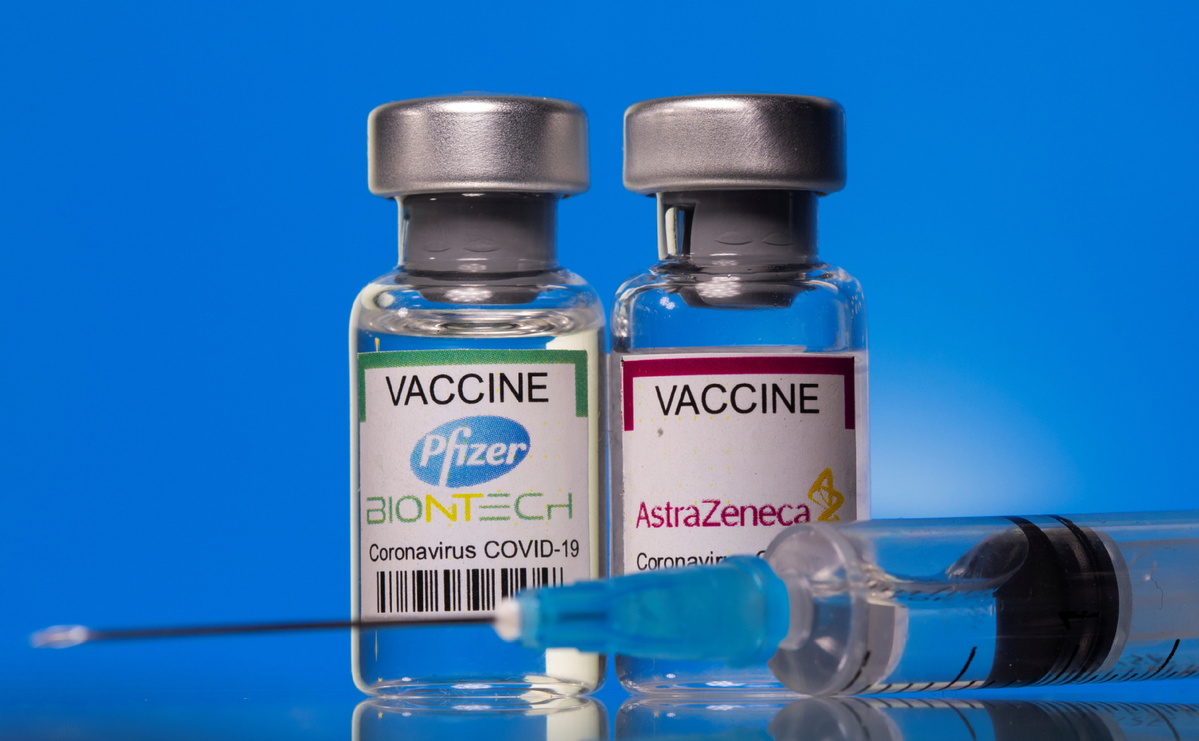 GENEVA -- Mixing and matching, the practice of inoculating different vaccines to people, should not be decided by individuals but by public agencies depending on available data, the World Health Organization (WHO) said on Tuesday.
While mixing and matching might be interesting for people living in countries where vaccines are in short supply, more studies are needed in order to ensure immunogenicity and safety, a WHO spokesperson cited the organization's Chief Scientist Soumya Swaminathan as saying at a regular press briefing organized by the UN office in Geneva.
"Data from mix and match studies of different vaccines are awaited - immunogenicity and safety both need to be evaluated," Swaminathan was quoted as saying.
According to the information provided by the WHO spokesperson at Tuesday's briefing, a clinical trial led by the University of Oxford in Britain is currently ongoing to investigate mixing the regimen of the AstraZeneca vaccine and the Pfizer-BioNTech vaccine. This trial was recently expanded to include the Moderna and Novavax vaccines.
The WHO spokesperson said that preliminary findings from the University of Oxford trial showed that people who received the AstraZeneca vaccine for their first dose, followed by the Pfizer-BioNTech vaccine as the second dose, had a higher likelihood of fever and other typical mild side effects than if they had stayed with two doses of the AstraZeneca vaccine.