Huawei fat paychecks premiumize tech talent
By CHENG YU | CHINA DAILY | Updated: 2021-07-15 09:28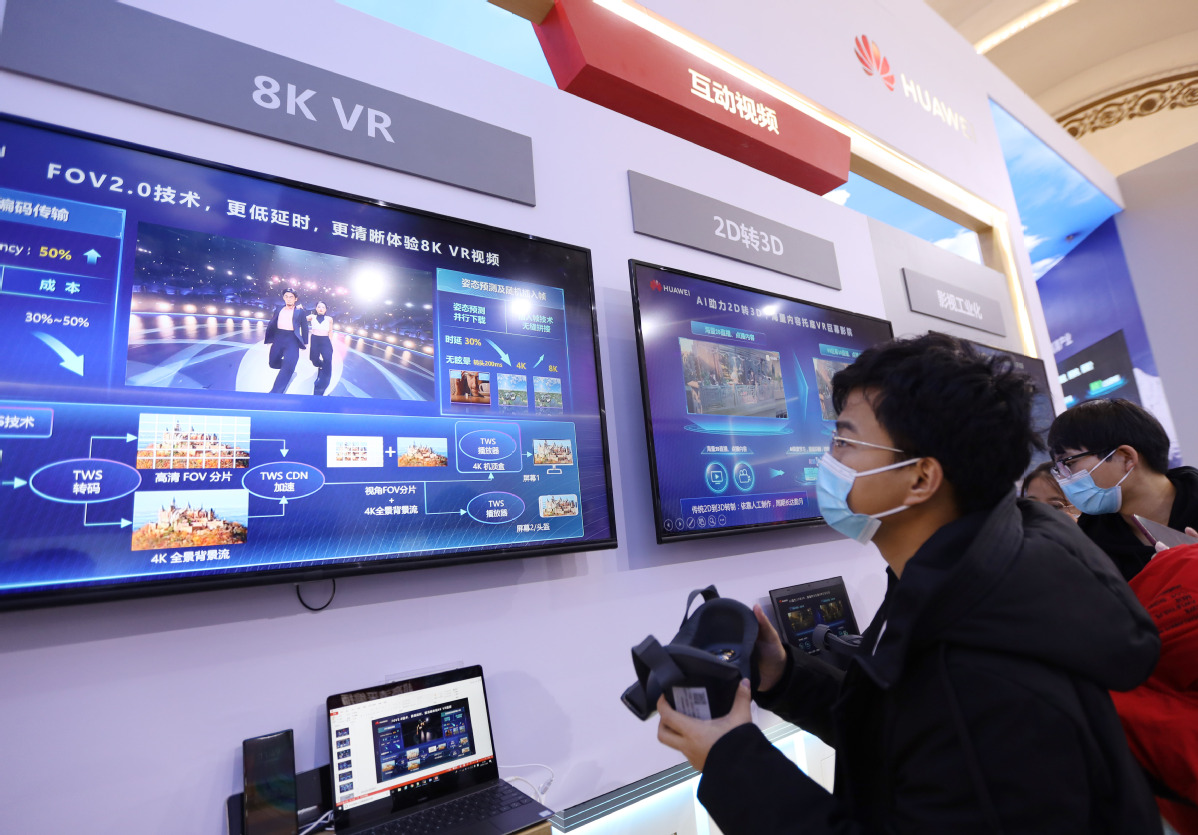 Huawei Technologies Co has parted with what industry insiders dubbed astronomical sums to hire two graduates from the Huazhong University of Science and Technology, or HUST.
The two successful scholars from the Wuhan, Hubei province-based university were picked as part of Huawei's "genius youngsters" hiring program, whose goal is to grow the company's global competitiveness in frontier technologies.
Changjiang Daily reported that Liao Minghui from the HUST's School of Electronic Information and Communications is said to receive an annual salary of 1.82 million yuan ($281,000) to 2.01 million yuan.
Liao's premium salary tag can be traced to his expertise in scene text detection and recognition, a subject in which he has over 10 scholarly articles to his credit as first or co-first author. They were all published by top conferences and academic journals.
The "genius youngsters" program was initiated by Huawei founder Ren Zhengfei in 2019. Its aim is to attract global talent to the company.
Huawei said at the time it would hire 20 to 30 top young college graduates from all over the world initially, and scale it up tenfold gradually.
Those hired under the program receive annual salaries in three bands: 896,000 yuan to 1.01 million yuan; 1.41 million yuan to 1.57 million yuan; and 1.82 million yuan to 2.01 million yuan.
Last year, Zhang Ji, a PhD student at the HUST's Wuhan National Laboratory for Optoelectronics, was reported to have received 2.01 million yuan in annual compensation, the highest figure so far.
But it is in line with the management philosophy of Ren, who said in a speech: "The strength of the United States as a nation is not land, it's the talent. What can we learn from the US? Attract talent. These genius teenagers are like loaches, invigorating and activating our team."
In recent years, Chinese tech companies, including Alibaba Group and Baidu Inc, have been accelerating their drive to commercialize cutting-edge technologies. Part of their plan is to hire top talent for the purpose.
Industry experts said premiumization of tech talent in China reflects companies' determination to stay ahead of frontier technologies' evolutionary curve, so as to be able to offset adverse impacts of any possible global political and economic uncertainties.
According to information provider Tianyancha, Huawei recently set up a super fusion technology firm with registered assets of 727 million yuan, spanning artificial intelligence technology platforms, big data services, software development and integrated circuit design.
"For China, to make technological breakthroughs, talent is a must," said Wang Zhihua, a professor at the Institute of Microelectronics of Tsinghua University. "In the integrated circuit or IC industry, for instance, the country's talent is quite insufficient."
A white paper on the country's IC talent said that there will likely be a shortage of talent to the extent of 250,000 professionals by 2022.
"The chip industry is a technology-intensive industry. China must consider not only 0 to 1 innovation, but also how to become globally competitive. High-level talent training is the key to such innovation," Wang said.