Summer travel market heating up in China
By ZHU WENQIAN | CHINA DAILY | Updated: 2021-07-15 09:45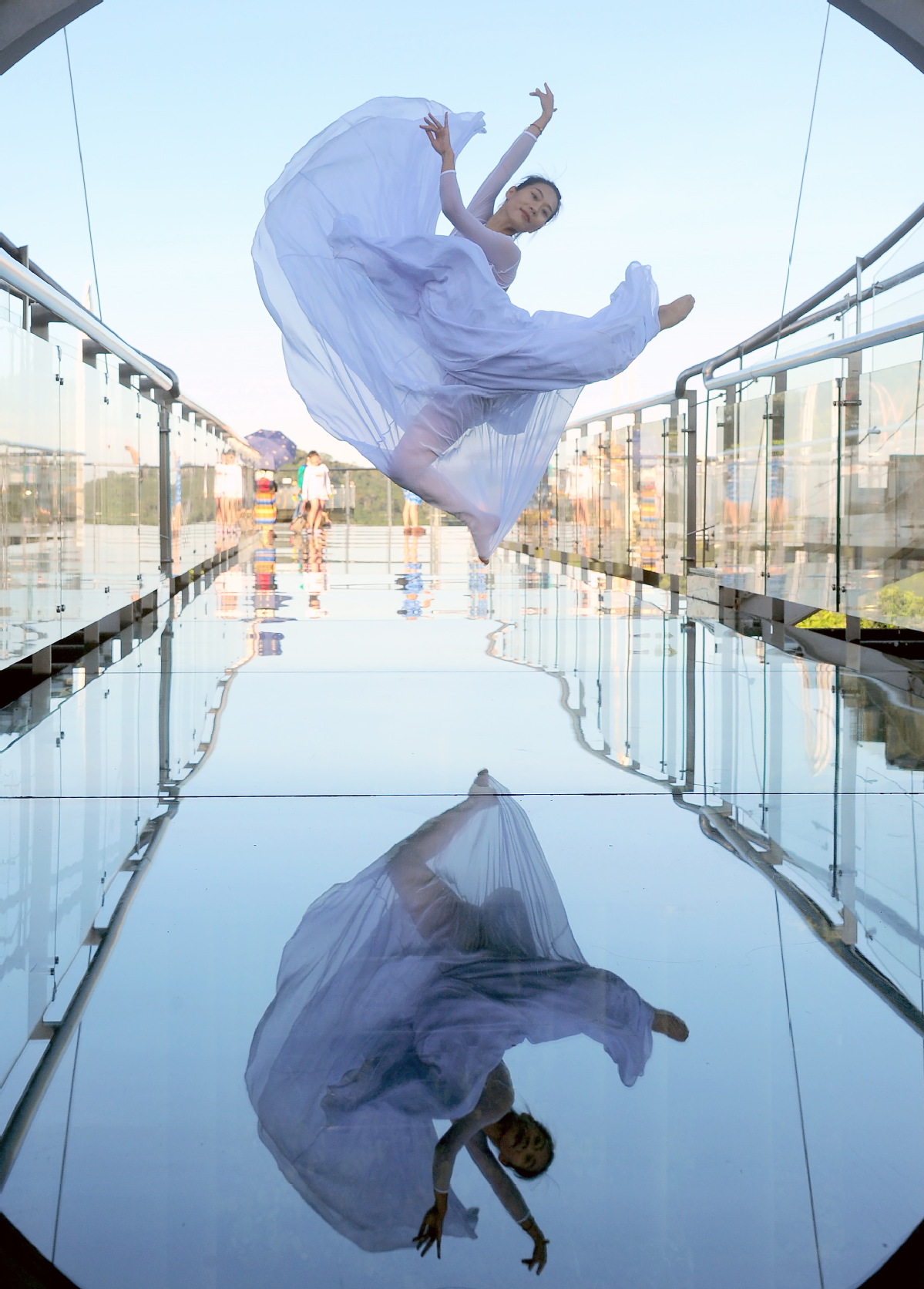 Shanghai-Hainan air route among the hottest domestic choices this season
This summer, the domestic tourism market is heating up in tandem with temperatures. For July and August, group and individual tours surged more than 10 times in number over last summer, a new report showed.
In July last year, travel agencies were allowed once again to organize trans-provincial group tours after the COVID-19 pandemic was increasingly brought under better control in China. One year later, booking volume of trans-provincial tours this summer has soared more than 400 percent over last summer, said the report by Trip.com Group, China's largest online travel agency.
This summer, tailored trips also witnessed booking volumes seven times higher than last summer, and the number of tailored tour suppliers registered on Trip.com jumped 65 percent year-on-year, the report said.
"Chinese consumers are increasingly seeking high-quality tourism services, and thus have higher requirements for destinations, sightseeing spots and travel agencies," said Shen Jiani, a senior researcher at Trip.com's research institute.
"Strengthening travel management, raising tourism service quality and further enriching the portfolio of travel products can help create better travel experiences for tourists and stimulate the vitality of the domestic tourism market," Shen said.
Since July 1, China's domestic air travel market entered its summer flying season. Haikou-based Hainan Airlines said that this summer, it expects to operate about 140,000 flights and transport 18 million people, with both figures up 40 percent year-on-year-likely to exceed levels seen in summer 2019, according to the carrier.
Hainan Airlines said it plans to launch nearly 200 new domestic routes this summer, especially in the region of Northwest China, Southwest China and Hainan. It will also put more widebody aircraft into use to cater to growing customer flows.
This summer, among the family travels, moms born in the 1980s traveling with kids born in the 2010s comprise a significant chunk of flight reservations, Trip.com said.
Families traveling with two children in group tours account for 24 percent of total group tour bookings this summer, and orders jumped four times versus levels seen in summer 2019.
Coastal cities have become the most popular destinations for family travel, with nearly a quarter of families booking flights to maritime locales such as Sanya, Hainan; Qingdao, Shandong province; Dalian, Liaoning province and Zhoushan, Zhejiang province. Round trip flights between Shanghai and Sanya have become the most popular route this summer and netted the highest volume of bookings so far.
For college students, their per capita spending on trips this summer reached nearly 2,500 yuan ($386), up 42 percent year-on-year. Among all students who have plans to travel this summer, college students account for 70 percent of the total, and they prefer to visit domestic locations with cooler weather, the report found.
So far, a number of listed travel agencies and sightseeing spots have released half-year earnings forecasts, and they expect positive business performances in the first half, according to market intelligence provider Tonghuashun.
Last year, some 1.6 trillion yuan of investment was made in the domestic tourism market, down 10 percent year-on-year. This year, the value is expected to rise about 15 percent year-on-year. Cultural and tourism complexes, parks and small towns have been attracting more investment, said Juyuan Capital.
Searing summer temperatures are also luring vacationers to water parks nationwide. This summer, orders of water park tickets surged three times over last summer.
In addition, relaxing inside air-conditioned luxury hotels has become a popular option for Chinese travelers, and the number of accommodation packages covering hotel and meal costs this summer surged more than 15 times over last summer, the report said.