Northeast sees hopes at cruising altitude
By ZHONG NAN, WU YONG and ZHANG TONGTONG in Shenyang | CHINA DAILY | Updated: 2021-07-15 10:42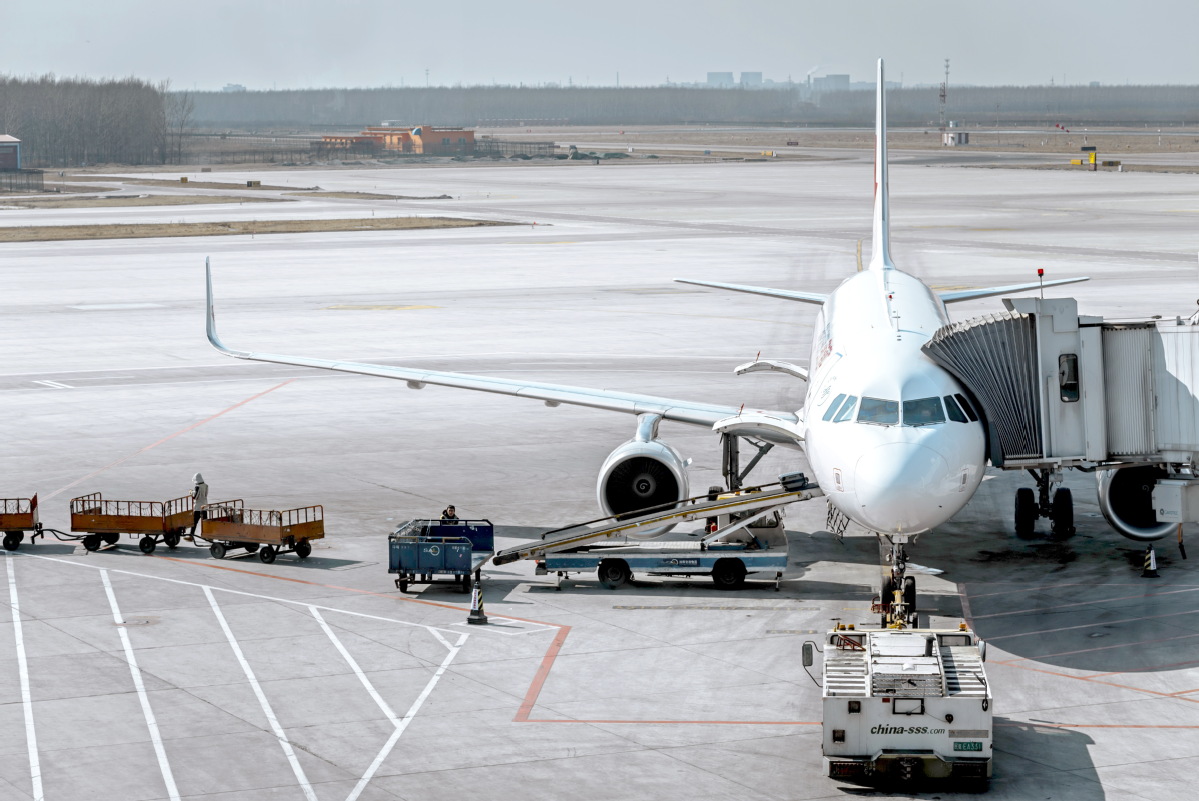 The new air cargo route between Shenyang, capital of Liaoning province, and Seoul, the Republic of Korea, is expected to operate up to 100 flights by the end of this year, said government officials.
Launched in late June, the new regular line is the fourth international air cargo route after London, Los Angeles and San Francisco introduced by the Shenyang area of China (Liaoning) Pilot Free Trade Zone after its establishment in 2017.
Servicing Shenyang Taoxian International Airport, the new air cargo service can carry about 15 metric tons of industrial items and daily necessities to its destination Seoul. It provides a new channel for producers in both Shenyang and other cities across Liaoning province to export their products in a timely manner.
Shen Xiaoshu, deputy head of Shenyang area of Liaoning FTZ, expects the operation of the new air route will allow delivery of 2 million orders generated from cross-border e-commerce channels between the two countries by the end of this year, worth some 200 million yuan ($30.92 million).
Even though the COVID-19 pandemic has severely disrupted global trade, Shen said that the Shenyang area of Liaoning FTZ has focused on building air cargo links to ensure air transportation for medical and high-value added goods since last year. The area has operated 44 air cargo services to London, San Francisco and Los Angeles in the first half of this year, with $59.86 million worth of goods shipped.
While Liaoning offers more favorable policies to build its market into a safe and lucrative place for global capital, a total of 22,000 businesses-including 421 foreign companies from 47 countries and regions-have built a presence in the Shenyang area of Liaoning FTZ over the past four years.
As it has already become an indispensable part of China's foreign trade, the Shenyang area of Liaoning FTZ has accelerated the development of cross-border e-commerce by building bonded warehouses and other necessary infrastructure facilities in recent years, the official said.
The area saw 3.6 million cross-border e-commerce orders completed under its supervision, with a sales value of 390 million yuan in the first half, exceeding the total traded in 2020.
The imports and exports using cross-border e-commerce cover more than 1,000 categories from 30 countries and regions, according to local government data.
For the next step, Shen said that the Shenyang area of Liaoning FTZ will focus on building a national hub for China-Europe freight train services, continuing to introduce leading cross-border e-commerce companies to its market, focusing on the development of aviation logistics and developing international medical care services to facilitate the opening up of Liaoning.
China set up its first FTZ in Shanghai in 2013 to attract more foreign investment and promote trade and regional integration. Since then, the country has added 20 zones, including those in such diverse areas as the coastal provinces of Liaoning, Fujian and Guangdong and the inland provinces of Shaanxi and Sichuan.
According to the development plan of Liaoning's government announced earlier this year, the province, which faces Japan and the Republic of Korea across the Yellow Sea, is the only dual land and sea gateway in Northeast China. This promotes a higher level of opening-up and builds a new frontier for the process during the 14th Five-Year Plan period (2021-25).
As China's opening-up has reached a new stage, different regions should focus on areas with their own characteristics. In addition to enhancing the cooperation between China, Japan and the Republic of Korea, Liaoning will open the new northeast land and sea channel to Mongolia and Russia, said Li Jirui, deputy director-general of Liaoning's provincial transportation department.
He said the landmark Regional Comprehensive Economic Partnership trade agreement signed by China and 14 other nations last year will give Liaoning more weight in the regional economic landscape and facilitate a higher standard of trade and investment to fuel common growth.