Merkel seeks some certainty before stepping down
China Daily | Updated: 2021-07-16 08:04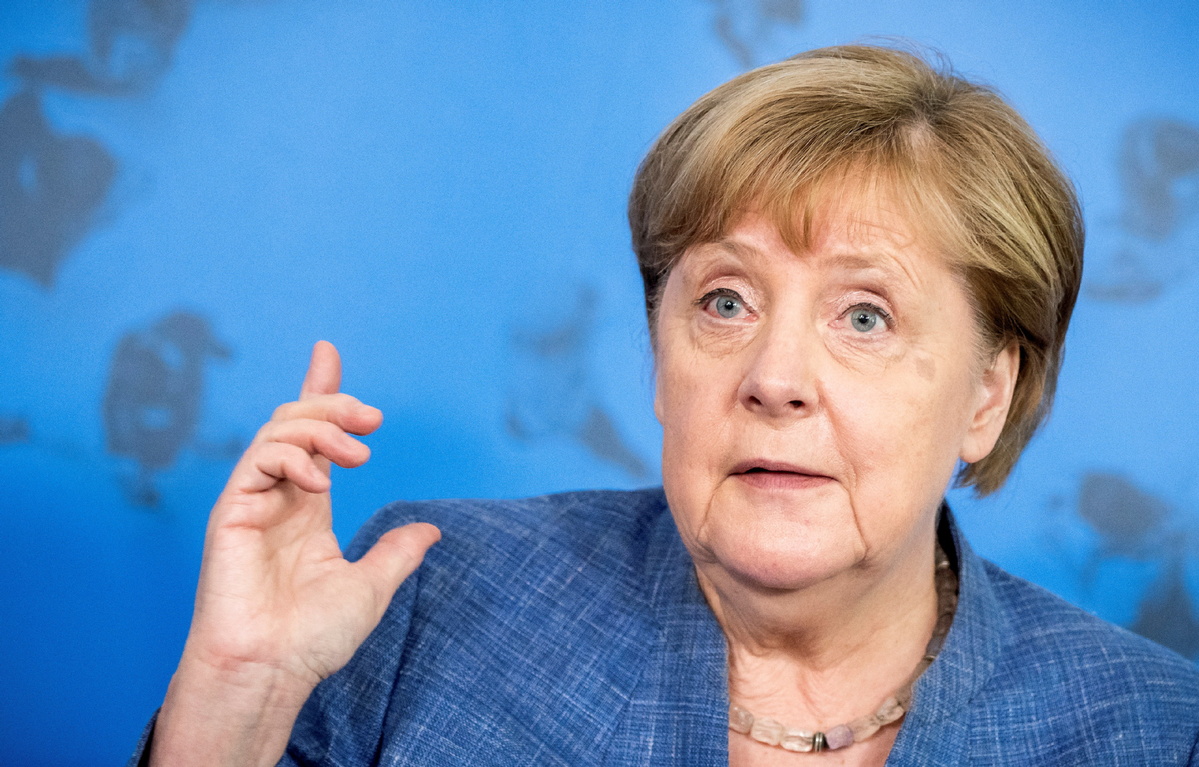 In what might be her farewell visit to the United States as German Chancellor, Angela Merkel met with US President Joe Biden on Thursday.
The visit shows Berlin's desire to ease its strained relations with Washington, which have been tetchy due to the previous Donald Trump administration's unilateralism.
Apart from issues such as the COVID-19 pandemic, climate change and security, the Nord Stream 2 natural gas pipeline connecting Russia and Germany through the Baltic Sea will have been on the two leaders' agenda for an exchange of views, as the two sides are still at odds with each other on the issue. Berlin insists it is a commercial project, while Washington sees it as a geopolitical tool of Moscow.
Without a consensus on the natural gas project, relations between the two allies will continue to be fraught, and it will remain difficult for Biden to amend the cross-Atlantic alliance, given the key role Germany plays in the European Union.
Even if the US does change its attitude toward the Nord Stream 2 pipeline, Germany and France are both active advocates for the European Union pursuing more diplomatic independence.
So if the US does a U-turn in the expectation that the EU will blindly follow its foreign policies targeting China and Russia, it is underestimating the complexity of US-EU relations today.
During her visit, Merkel will have made it crystal clear to Washington that the EU looks for an equal and reliable partner in the US.
Even if Armin Laschet, leader of the Christian Democratic Union, succeeds her later this year, he will likely maintain Merkel's diplomatic legacy, for a while at least. And if the Green Party of Germany takes a place in the country's ruling coalition, it will add uncertainties to Germany's foreign policies, rather than bringing it obediently into line behind the US.
The right way for the US to mend its ties with the EU is to work with it and other stakeholders on an equal footing to promote true multilateralism and global governance so as to address the common concerns of the world.