China's giant carbon market begins trading
By Hou Liqiang in Beijing, He Wei in Shanghai and Liu Kun in Wuhan | chinadaily.com.cn | Updated: 2021-07-16 09:49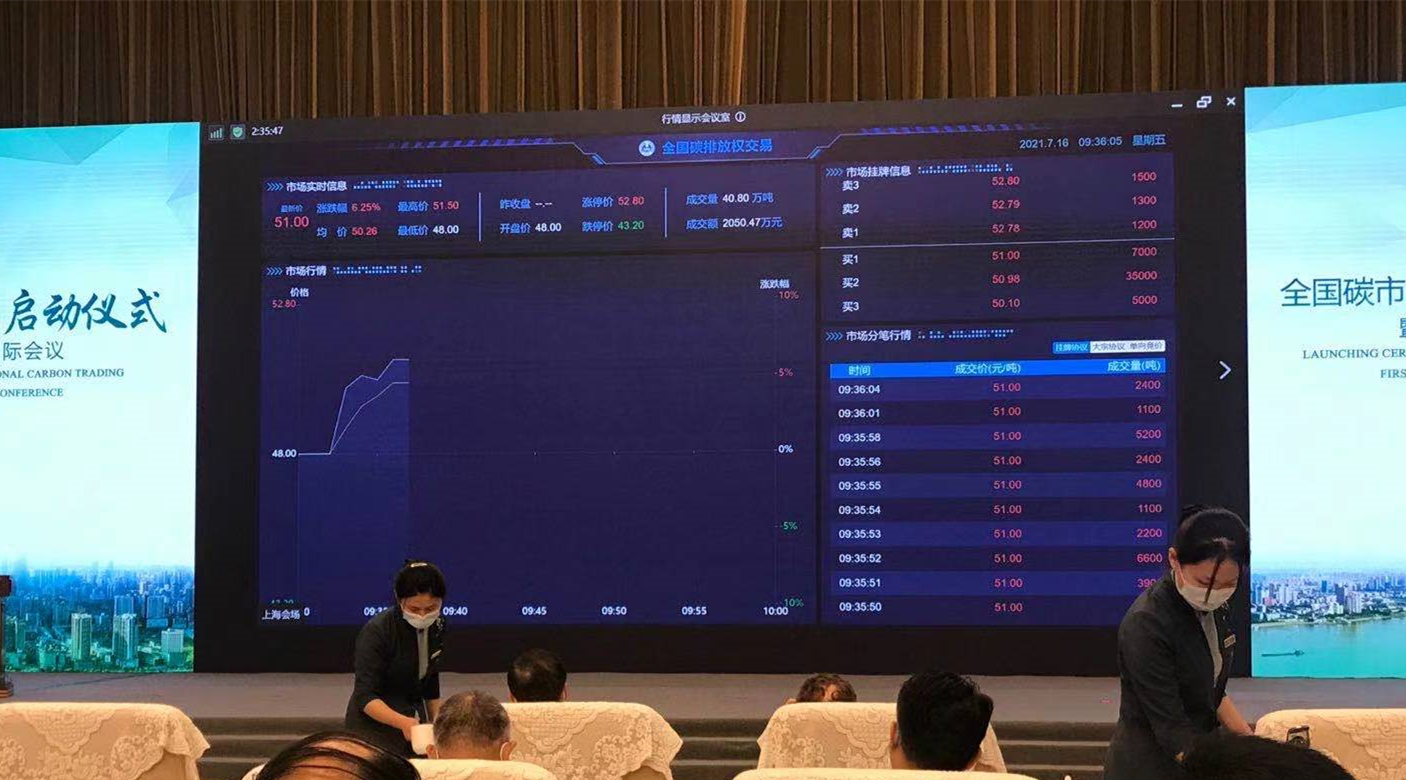 The inauguration of China's national carbon market - the largest in the world - will not only help accelerate domestic carbon reduction process but also promote global response to climate change, international experts have said.
The first transaction occurred at 9:32 am shortly after the market opened for business on Friday, as China Daily reporter witnessed in the Hubei provincial capital of Wuhan, where a launching ceremony was held.
The China Hubei Emission Exchange in Wuhan is designated to deal with applications and collect data for the market.
The market now involves over 2,000 companies in the power generation sector, and it will be extended and include another seven major carbon-emitting industries, such as steel, chemicals and paper-making.
Covering over 4 billion metric tons of carbon dioxide a year at present, the market has already replaced the European Union's carbon trading program to be the world's largest.
Carbon trading is the process of buying and selling permits to emit carbon dioxide or other greenhouse gases. Designated emitters will be given the right to release a certain amount of greenhouse gas. At the end of each cycle, emitters will have to buy unused permits from the market if they emit more than the amount they are given.
Fred Krupp, president of Environmental Defense Fund, said China's national carbon market will be one of the central policy instruments to achieve its goals of peaking carbon dioxide emissions before 2030 and reaching carbon neutrality before 2060.
With the first transactions taking place in the system, China has reached an important milestone in its progress on climate action, he said.
"A well-functioning carbon market will contribute to a lower peak and a more rapid reduction in emissions afterward," he added.