CDC: COVID-19 can cause long-term health woes compared with cancer
By BELINDA ROBINSON in New York | China Daily Global | Updated: 2021-07-16 10:47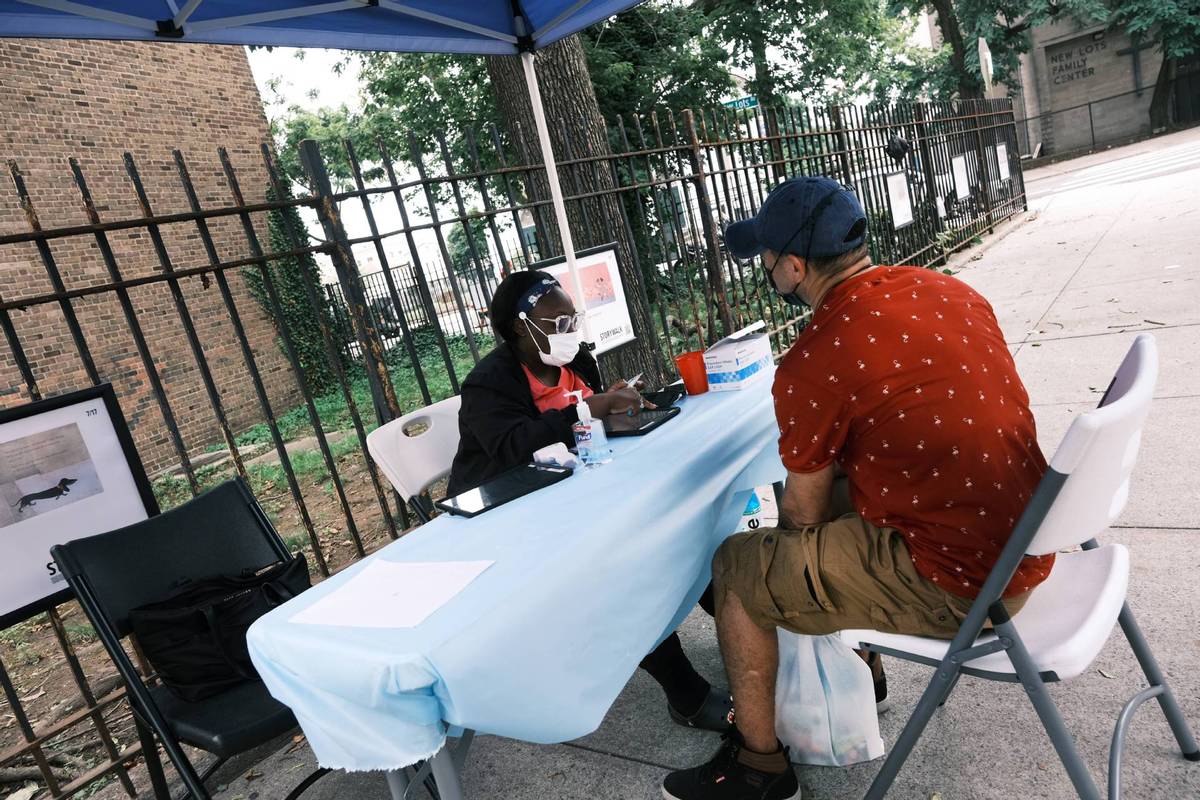 Adults who were referred to a network of rehabilitation centers across the United States after having had COVID-19 had poorer physical and mental health and difficulty engaging in various activities than patients referred to the same facilities for a current or prior diagnosis of cancer, according to a report.
The study published July 8 by the Centers for Disease Control and Prevention (CDC) examined the results of 1,295 post-COVID-19 patients and 2,395 patients with a current or previous diagnosis of cancer.
The report didn't specify what type of cancer patients had. The data was taken from health records at a large rehabilitation network of centers located in 36 states and Washington DC, between January 2020 and March 2021.
The findings showed that symptoms of "long COVID" led patients to experience fatigue, fuzziness and other more serious health issues after recovering from COVID-19 for four weeks or longer.
The CDC study backs up previous research by the British Medical Journal that showed 92 percent of post-COVID-19 patients experienced fatigue or weakness after contracting the virus.
Dr William Schaffner, professor of preventive medicine and infectious diseases at Vanderbilt University Medical Center in Nashville, Tennessee, said that the effects of long COVID-19 vary from person to person and can cause moderate to severe symptoms.
"It can take a variety of forms — feeling fatigued is one of them, or not very strong, easy tiredness, a desire to nap and sleep longer," he told China Daily. "That's consistent with recovering from a major inflammatory event that occurred within the body.''
Overall, the study found that patients who were recovering from COVID-19 might "need additional clinical support, including tailored physical and mental health rehabilitation services".
It found that at least 40.4 percent of post-COVID-19 patients reported suffering from pain at a level of seven (zero being the least and 10 being the most) or greater compared with 24.8 percent of people with cancer.
Post-COVID-19 patients also did worse than cancer patients in physical endurance as measured by a six-minute walking test, and a higher proportion reported difficulty with using stairs, running errands, shopping and walking for at least 15 minutes compared with the cancer patients.
The study said that 19.1 percent of post-COVID-19 patients — who were more likely to be younger, male and employed — reported fair or poor overall mental health compared with 15.3 percent of the cancer patients. They also were more likely to report difficulty working or socializing with friends and used more rehabilitation services.
A six-minute walking test among post-COVID-19 patients compared with cancer sufferers also showed that 19 patients who had the respiratory illness struggled to complete the exercise.
While about a third of the cancer group composed of patients who needed rehabilitation due to cancer diagnosis reported having fair or poor physical health, about 44 percent of patients referred to a clinic for post-COVID-19 rehabilitation reported the same.
The study did have limitations: Researchers lacked information on the date and severity of COVID-19 infection, for example, as well as the types of cancers and treatments experienced by control group patients. Much demographic data also was missing, and researchers were unable to assess the prevalence of other underlying medical conditions in patients.
Researchers also noted that patients were referred for rehabilitation based on "nonstandardized clinical judgment, which might have led to differences in patient population by group".
The post-COVID-19 patients also were more likely to have received a diagnosis of generalized muscle weakness or fatigue — 72.7 percent versus 42.3 percent of cancer patients, and patient-reported symptoms of generalized muscle weakness, malaise and fatigue: 69 percent versus 59.7 percent of cancer patients.
The CDC study backs up previous research by the British Medical Journal that showed 92 percent of post-COVID-19 patients experienced fatigue or weakness after contracting the virus.