Africa's COVID-19 case count tops six million
By Otiato Opali in Nairobi, Kenya | chinadaily.com.cn | Updated: 2021-07-18 17:46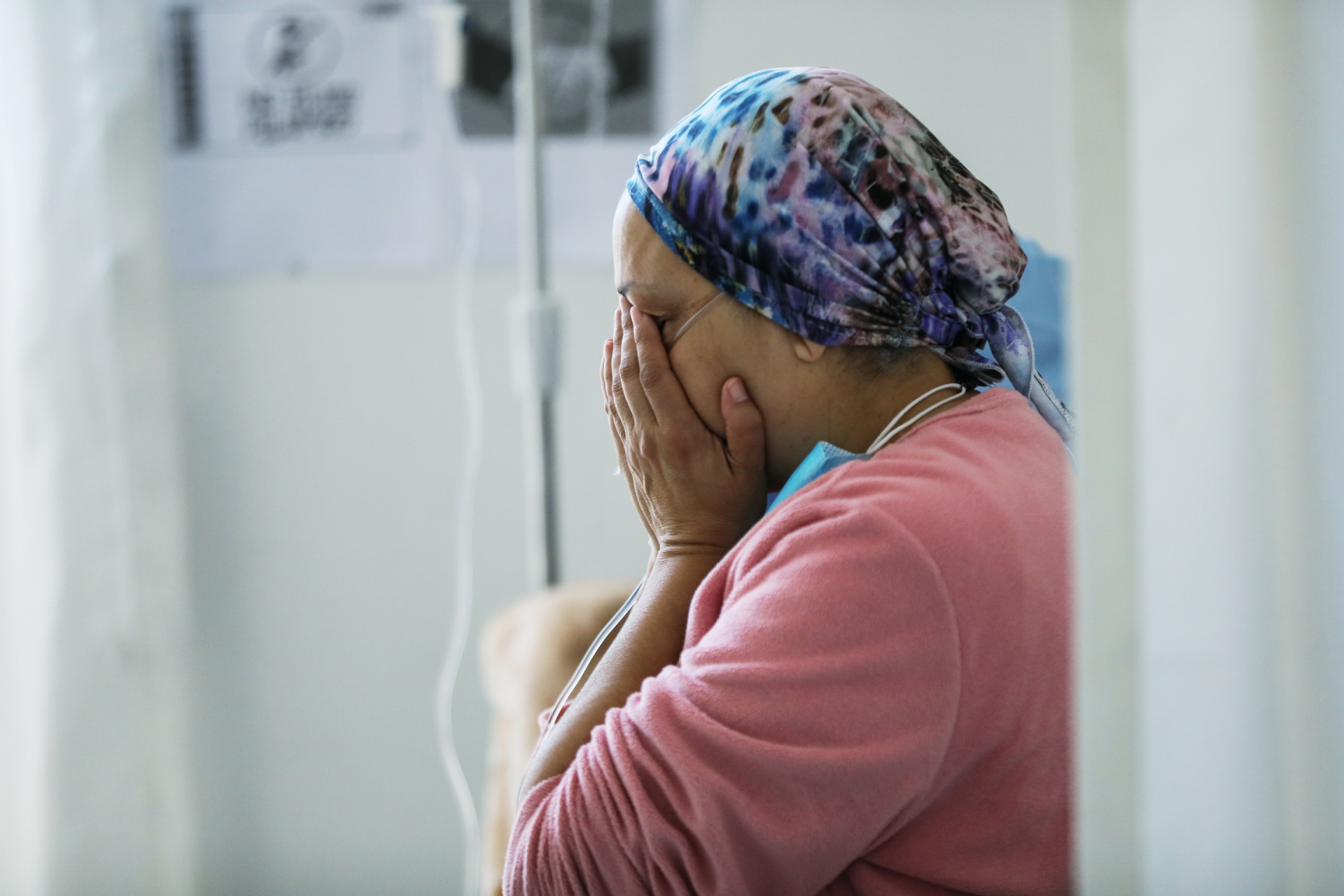 Africa's third wave of the coronavirus continues its destructive path, pushing past yet another grim milestone as the continent's case count tops six million.
Over the past month, Africa recorded an additional one million cases. This is the shortest time it has taken to add a million cases so far. Comparatively, it took around three months to move from four to five million cases, making this COVID-19 resurgence is the fastest the continent has seen.
In her latest briefing on the virus situation on the continent on Friday, Matshidiso Moeti, WHO regional director for Africa, said new cases have increased for the eighth consecutive week and 18 African countries are now in resurgence. She added the Delta variant, which is currently the most transmissible of all the variants, has been detected in 21 countries in Africa.
"There is a consistent upward trend in 12 countries, with sharp increases in some, such as Algeria, Malawi, Senegal and Zimbabwe. And although we are starting to see a decline in some countries such as the Democratic Republic of the Congo, Eritrea, Kenya and Namibia, case numbers remain relatively high," Moeti said.
"As this surge sweeps across Africa, we are witnessing the brutal cost in lives lost. Deaths have climbed steeply for the past five weeks, jumping 40 percent in the past week. This is a clear warning that our hospitals are at a breaking point. In all 153,000 people have sadly died. Africa is now just 1 percent shy of the peak in fatalities reached in January," she added.

Under-resourced health systems are facing dire shortages of health workers, supplies, equipment and infrastructure needed to provide care to severely ill COVID-19 patients. Health systems that were already struggling to provide essential services to communities prior to the pandemic are now buckling under the pressure of COVID-19.
"We have seen hospital admissions in around 10 countries increase rapidly and at least five countries, including South Africa, Namibia and Zambia, are facing shortages of ICU beds. A rapid WHO assessment of six countries facing a resurgence found just a third of the medical oxygen needed is produced," Moeti said.
John Nkengasong, the director of the Africa Center for Disease Control and Prevention, said on Friday collaboration and solidarity are prerequisites for success in a pandemic.
"Many countries in Africa face a serious third wave of COVID-19 that is both larger and more burdensome on health systems than previous waves. This predictable turn of events has been driven by a morally reprehensible lack of vaccine equity, leaving the continent vulnerable to new and more transmissible variants of the virus," Nkengasong said.
He also said the No 1 priority for African countries is boosting oxygen production in order to give critically ill patients a fighting chance, pointing out effective treatment is the last line of defense against COVID-19 and it must not crumble.