Youth sculpture exhibition shows creativity and insight
Share - WeChat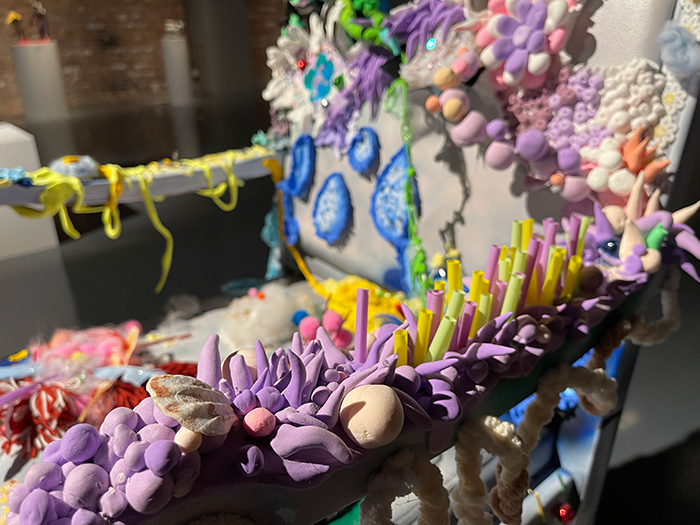 Sculpting is a natural way for children and adolescents to express themselves and their feelings about the world. While their techniques may still need time and practice to mature, the more important thing is how the art stands as a reflection of their shrewd observations of people and surroundings, such as a father playing with his mobile phone while using the toilet or a day-care center crowded with naughty children.
These two works are part of the ongoing Fourth Chinese Youth Sculpture Exhibition in Datong, Shanxi province.
A collaboration between the municipality and Central Academy of Fine Arts in Beijing, the exhibition, lasting until Aug 15, aims to inspire children and early teens to create art and imagine more.
Over 400 works on show are from across the country and reflect makers' creativity in using different materials including ceramic clay, wood, metal and plastic.
Sui Jianguo, a CAFA professor and noted sculptor, says the exhibition is an "eye-opening" show. "What deeply touches me is (the children's) sincerity. Even though their skills are unrefined, the expression of human nature is more important. Secondly, their imagination is limitless, and their methods of creation are diverse and distinctive."