Light painting returns to Longhu Mountain
Share - WeChat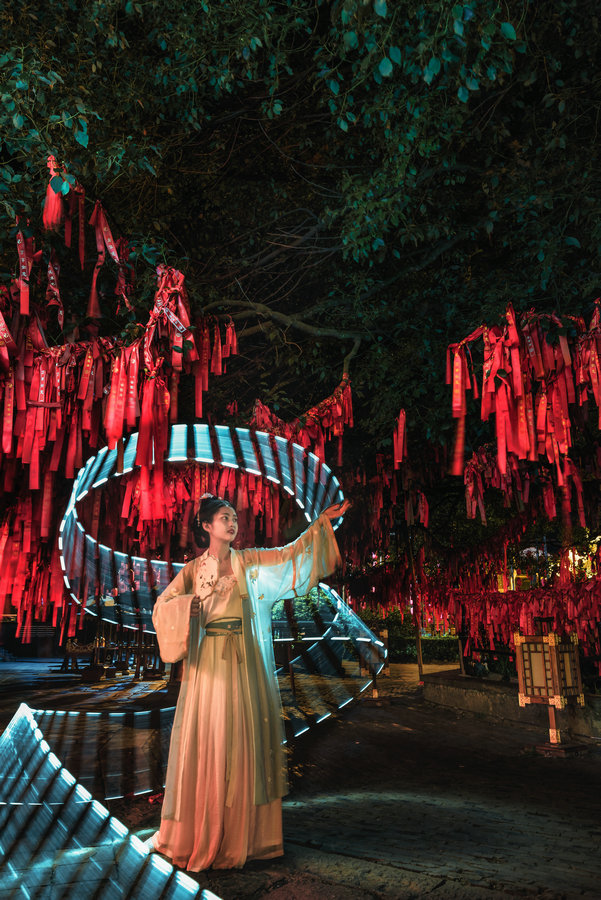 Chinese artist Roy Wang created a series of light painting photographs at Longhu Mountain scenic spot in East China's Jiangxi province, running from July 7 to 12 as part of his Light Painting China project.
The photos feature the local natural landscape and historical architecture, models donning traditional Chinese outfits and light streaks showing the outlines of mythological creatures and adding a sense of mystery.
This is the second time Wang brought the art form to the scenic spot, as he organized the Longhushan International Light Painting Exhibition in 2016.
"My ongoing Light Painting China project aims to create photographs based on China, combining the light painting art form with China's landscape, culture and tourism," Wang said.