Overseas warehouses seen as crucial to development
By XU WEI | CHINA DAILY | Updated: 2021-07-21 10:27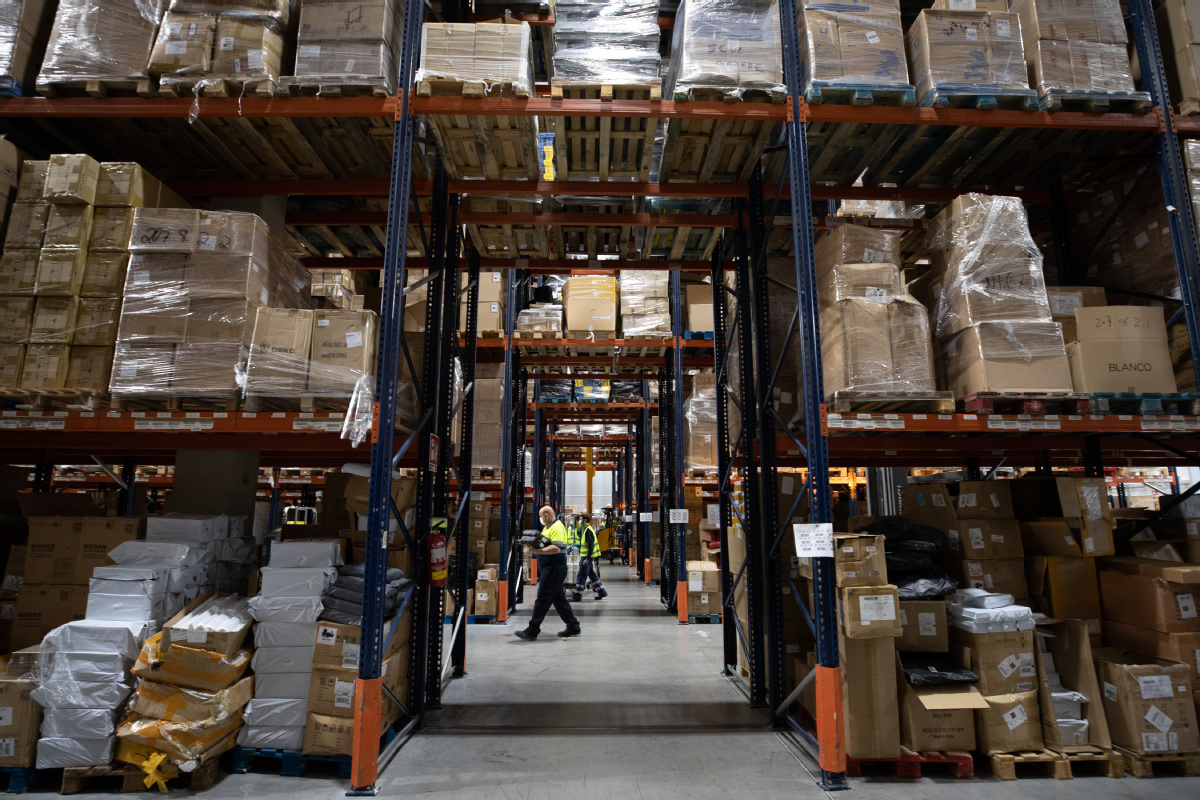 Policymakers have stressed the importance of the development of warehouses overseas as they seek to inject fresh momentum into China's foreign trade and ensure the stability of industry and supply chains.
The central government will encourage traditional trading companies, cross-border e-commerce businesses and providers of logistics services to take part in the development of overseas warehouses and improve the level of digitalization and intelligence, according to a guideline issued by the General Office of the State Council on July 9.
By 2025, China will have cultivated about 100 high-caliber overseas warehousing businesses that will stand out in fields such as information technology, intelligent development, diversified services and local operations, the document said.
Data provided by the Ministry of Commerce showed that Chinese businesses now operate more than 1,900 overseas warehouses, covering total floor space of 13.5 million square meters. Almost 90 percent of those facilities are in North America, Europe and Asia.
The development of overseas warehouses has been high on the government's agenda in recent years.
During a May visit to Ningbo, Zhejiang province, Premier Li Keqiang used a video link to speak with workers from an overseas warehouse in Germany. On June 22, he reiterated the importance of such facilities at an executive meeting of the State Council, China's Cabinet, saying that the development of overseas warehouses will help the country's brands go global, explore the international market and improve the efficiency of value chains.
He also invited an executive from Zongteng Group, an overseas warehousing and logistics provider, to speak at a State Council symposium with economists and business leaders last week.
Li Xingqian, director-general of the ministry's foreign trade department, told a news briefing last week that overseas warehouses are a new type of infrastructure that serve as key platforms to drive the growth of foreign trade. Such facilities can enable quicker customs clearance and faster delivery, with some offering one- or two-day delivery services in destination countries, he added.
Exporters can also optimize their inventories and minimize possible losses from unmarketable goods with the warehouses, which can provide amenities such as localized return and repair services and improve the shopping experience for consumers, he said.
He noted that such facilities will help micro, small and medium-sized enterprises to go global, and also drive Chinese brands and products from startups and innovative companies to grow their markets internationally, he said.
To develop a global network of overseas warehouses, the policy document pledged to encourage businesses to quicken moves to develop networks in key markets, with steps to establish a sales-and-transport network for Chinese brands. Companies that operate the warehouses will receive incentives to build sound logistics systems and extend services to the upper and lower ends of supply chains.
Song Xin, an e-commerce and logistics analyst with the investment banking department at the Industrial and Commercial Bank of China, said overseas warehouses have become key drivers of growth in the nation's cross-border e-commerce sector.
"It is important to ramp up measures to cultivate more competitive businesses, improve service networks and establish more digitalized and smart warehouses," she said.
Wu Qi, general manager of CB International E-Commerce, which operates warehouses in the United States, the United Kingdom and Canada, said the policy document offers "the most proactive support" for businesses in the sector.
"Most operators of overseas warehouses have invested heavily in fixed assets. The latest measures will undoubtedly firm up confidence for businesses to boost their investments," he said.
He noted that the blossoming of cross-border e-commerce has seen a sharp rise in the number of orders placed with his company since last year, but a shortage of human resources and restrictive measures imposed by logistics companies in destination countries have prevented a sharper increase in business volumes.
As most operators of overseas warehouses are small and medium-sized enterprises, it is important for governments to make it easier for them to obtain funding support from financial institutions as a key step to help the sector grow at a faster rate, he said.