Intl youth camp kicks off in Shanghai
chinadaily.com.cn | Updated: 2021-07-21 15:35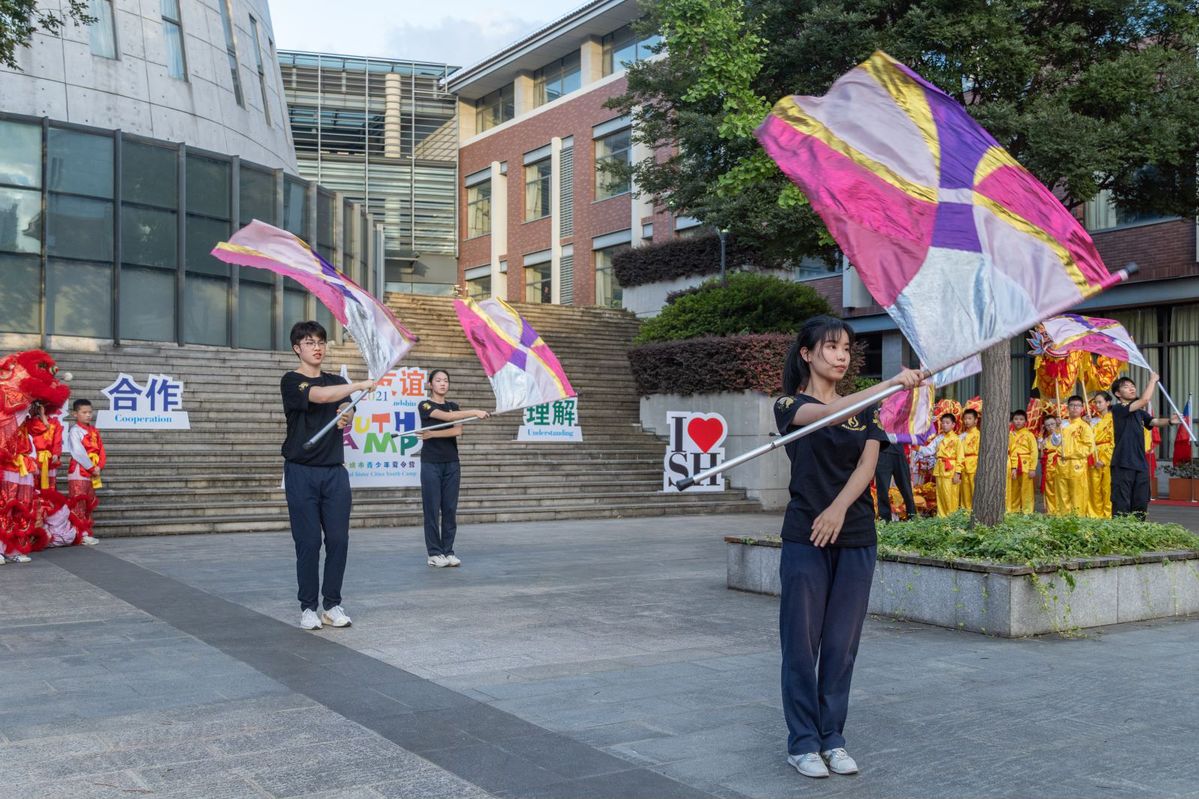 The opening ceremony of the 2021 Shanghai International Sister Cities Youth Camp was held online and offline at the No1 High School Affiliated to Tongji University on Monday.
Chen Qun, deputy mayor of Shanghai, gave a speech at the opening ceremony.
Hosted by the Shanghai Municipal Education Commission and organized by the Shanghai Yangpu Education Bureau, the youth camp is aimed at fostering educational and cultural exchanges between Shanghai and other international sister cities, and enhancing friendship and understanding among teenagers from around the world.
Because of the pandemic, this year's camp involves the use of online platforms like Zoom and WeChat to bridge the gap between participants from different nations.
The online camp will show the cultural landscape of Shanghai and traditional Chinese culture, as well as boost Chinese language learning.
The organizers gave each participant a school bag containing an activity guide, a T-shirt, a badge and course materials, such as Peking Opera makeup.
Deputy Director General of the Shanghai Municipal Education Commission Li Yongzhi said that in the face of today's complex international situation and the challenges posed by the pandemic, acts of deepening educational and cultural exchanges, bettering people-to-people ties, enhancing friendship and understanding among youth, and opening education to the outside have taken on greater significance.
The two-week camp will run through July 31.
Yang Hong contributed to this story.