Police arrest another Apple Daily editor under National Security Law
By Gang Wen | chinadaily.com.cn | Updated: 2021-07-21 16:21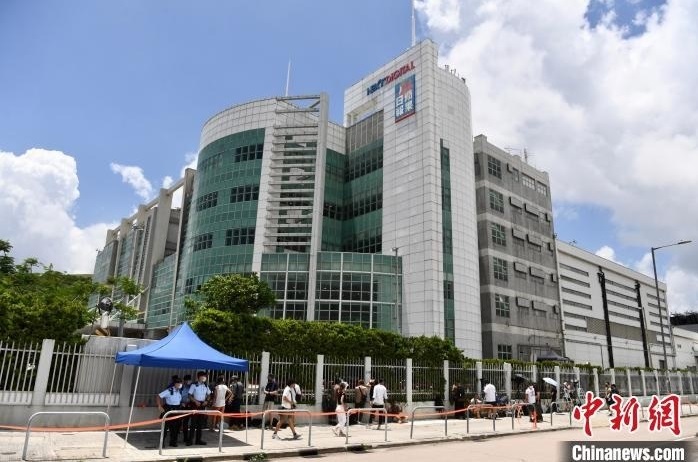 Hong Kong police on Tuesday arrested a 51-year-old male editor of now-defunct tabloid Apple Daily on suspicion of colluding with foreign countries or with external elements to endanger national security.
Local media reported the arrested man is Apple Daily's former executive editor-in-chief Lam Man-chung.
According to a statement issued by the police, the arrest is in connection with a case in the same category in June.
Before Lam, the police's National Security Department in June had arrested a total of seven senior executives and veteran op-ed writers of Apple Daily and its parent company, Next Digital, in different operations, including publisher Cheung Kim-hung and editor-in-chief Ryan Law Wai-kwong, for conspiracy to collude with foreign forces.
The police said the arrested man is under detention and the police don't rule out any further action.
The newspaper, founded by jailed Hong Kong media tycoon Jimmy Lai Chee-ying, earlier published some articles allegedly urging foreign countries to sanction Hong Kong and the Chinese mainland, according to the police in June's arrests.
Apple Daily announced its closure in late June.