Program seeks to popularize science among Chinese girls
By XU LIN | China Daily | Updated: 2021-07-22 08:10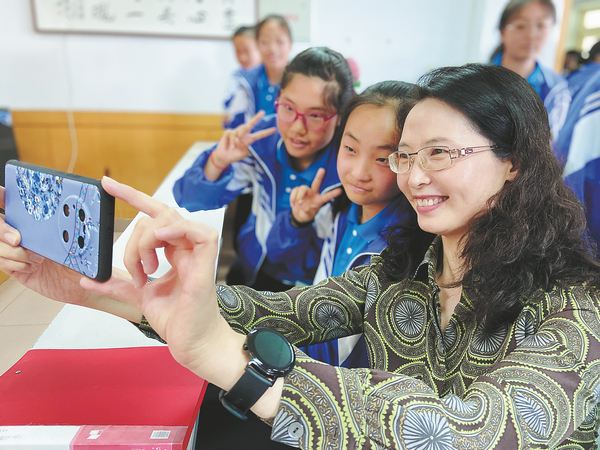 The Ministry of Science and Technology, All-China Women's Federation and 11 other governmental departments recently launched a series of measures to encourage women to play a greater role in science and technology innovation.
"I'm thrilled to take the opportunity because it's been my biggest wish to popularize science among students. They can broaden their horizons and hopefully some of them will devote themselves to the field of neuroscience," Yang says.
"It's essential to bring more of these activities on campus. I'm willing to communicate with teenagers, some of whom ask profound questions that I would never think of."
She says it's difficult to explain neuroscience without talking about the anatomy of the brain. She chooses to explain some key issues of the subject from the perspective of daily activities, such as sleep or study, to give her audience a better understanding.
According to Yang, the practice of science falls into two major categories: one is to embark on cutting-edge research and the other is to help create public awareness and rekindle a love of science in others.
She says the essence of science popularization is to imbue others with the spirit of science. Some scientific and technological workers have committed themselves to a career in a certain field and they enjoy the pleasure of scientific research.
Yang says female Chinese scientific and technological workers sometimes have to double their efforts to receive the same treatment or recognition as their male counterparts. However, she is confident that, after years of continued effort, the situation will improve, citing the increasing number of female scientists in China.