Club Med to further tap middle-income group in Chinese market
By ZHENG XIN | China Daily | Updated: 2021-07-22 09:37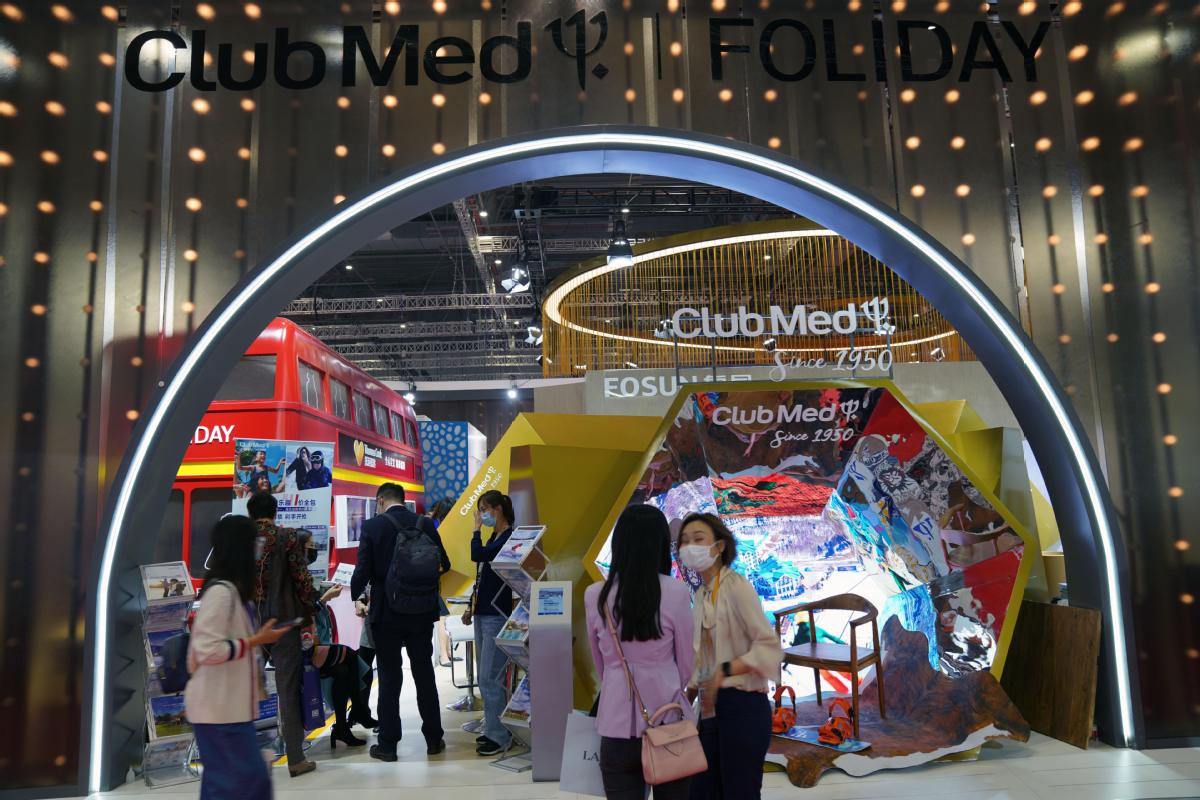 Club Med, a France-based premium all-inclusive resorts operator, expects its tourism villages in China to double before 2030 from the current seven nationwide as the booming tourism market in China is expected to further drive economic recovery in the world's second-largest economy.
Andrew Xu, CEO of Club Med in China, said the company will come up with more diversified and tailor-made products for the country's increasing middle-income group, while actively laying out plans in neighboring countries to help Chinese customers in outbound travel in the future when the COVID-19 pandemic eases.
"While family tourists are still the major targeted audience for Club Med, we will also come up with more diversified products for young couples, the silver citizens and the Generation Z consumers aged between 16 and 24," said Xu.
"Club Med, as the world leading all-inclusive holiday experience provider, will also further focus destinations in the third and fourth tier cities, as increasing number of middle-income Chinese families in those cities are willing and capable to spend more on tourism."
Club Med is expected to continue its growth in the foreseeable future in the country, buoyed by the promising China market, he added.
Chinese conglomerate Fosun International, a major player in the tourism with a comprehensive and synergistic tourism and hospitality business, gained control of Club Med in 2015. It has been actively laying out blueprints in the country since then.
Club Med plans to come up with another seven to eight tourism villages in China in less than three years, including one in Lijiang, Yunnan province, by the end of September and one in the Changbai Mountains in Jilin province by this winter.
Xu said what distinguishes Club Med from its competitors is the tailor-made services as well as quality products the company offers.
Shen Jiani, a senior researcher at Trip.com's research institute, said consumers in China are more than ever seeking high-quality tourism services, and better tourism service quality and travel management could help create stellar travel experiences for tourists and an increase in customer engagement.
The executive said as Beijing is preparing for the 2022 Winter Olympics, Club Med is expected to see unprecedented opportunities from the development of ice and snow holidays.
Xu said the upcoming Beijing 2022 Winter Olympics will definitely make skiing more popular in the country and Club Med is willing to grasp opportunities provided by the country's booming ski market given the backdrop of favorable government policies and growing ski demand among consumers.
"We have full confidence in the snow holiday industry with its huge potential and Club Med is determined to continue to play a hand in China's snow sports boom," he said.
Xu said Club Med will also extend its cooperation with French ski school operator Ecole du Ski Francais, opening a ski academy at Thaiwoo, Vanke Shijinglong Ski Resort and others.
It is also cooperating with the General Administration of Sports of China to come up with a unified ski training system design and construction of an overseas ski training base.
Xu said the company's performance during the first half of this year is close to the level in 2019, ahead of the industry average. It is expected to maintain the momentum throughout 2021.