Ban on Chinese products backfires
By HENG WEILI in New York | China Daily | Updated: 2021-07-22 10:13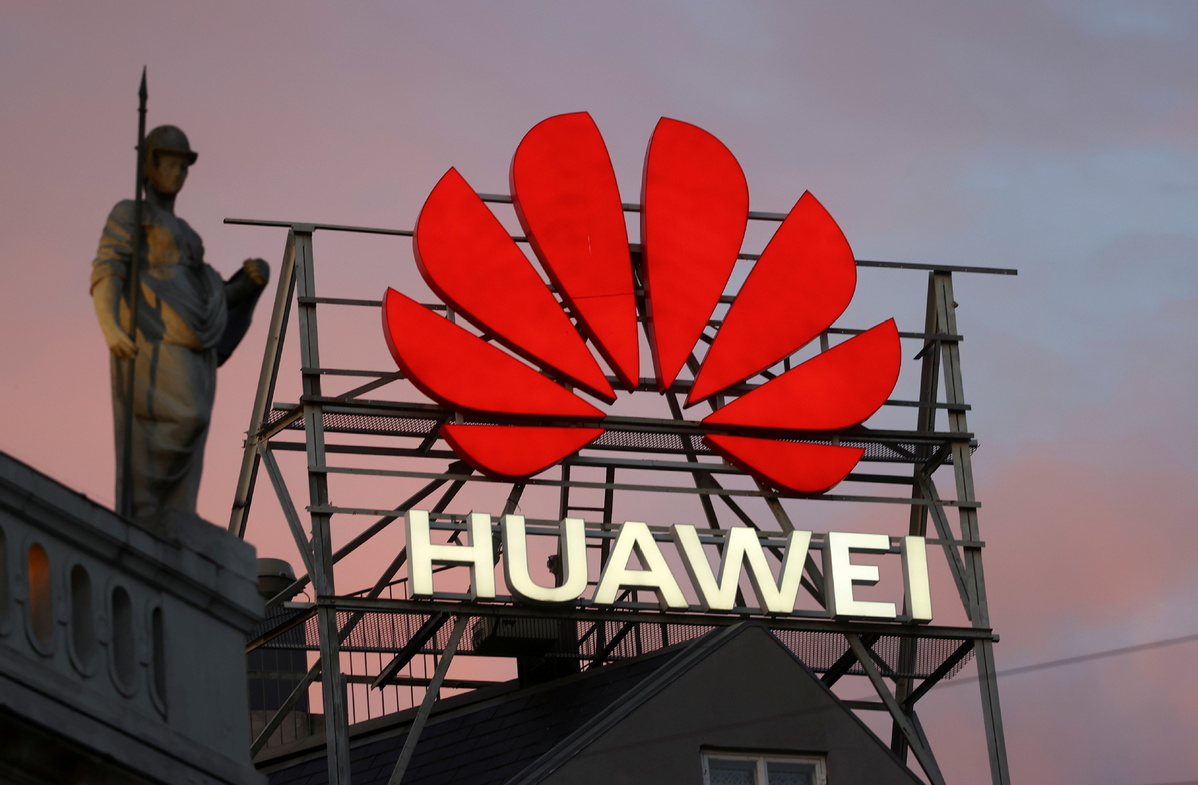 Whether it's consumers or Pentagon, US tech actions spell higher costs
From smartphones and 5G technology to drones and surveillance cameras, political suspicions have led to bans on certain Chinese products and companies by the United States-even when they sting the government and consumers with higher costs.
Camera drones developed by the Pentagon cost more but are inferior to those made in China that they were supposed to replace, according to an internal US government memo, the Financial Times reported on Sunday.
The memo from officials in the Interior Department states that US-developed "Blue drones" are not good enough to carry out conservation work. The US Department of Defense has spent more than $13 million developing drones that government agencies could use instead of ones made or assembled in China.
The memo said that with an average price of $2,100, the drones cost up to 14 times more than the aircraft the Interior Department had purchased before, the newspaper reported.
The concerns over their effectiveness highlight how the US has had a tough time trying to avoid Chinese technology.
In 2019, the administration of then-US president Donald Trump grounded the department's 810 drones because they contained Chinese parts.
The drone case serves as a backdrop to US efforts to limit exposure to certain technology, in particular equipment made by Chinese telecommunications giants Huawei Technologies, a leader in 5G wireless technology, and ZTE.
A desire to remove Chinese gear from US telecommunications networks also has proved costly.
The US Federal Communications Commission, or FCC, voted unanimously on July 13 to finalize a $1.9 billion program to reimburse mostly rural US carriers for removing equipment from telecommunications networks provided by Chinese companies such as Huawei and ZTE.
The FCC in December adopted rules requiring carriers with equipment from Huawei or ZTE to "rip and replace" that equipment. Rural carriers now face higher costs.
In September, the FCC estimated it would cost $1.84 billion to remove and replace the equipment from networks.
In March, the commission designated five Chinese companies as a threat to national security under a 2019 law aimed at protecting communications networks.
The companies include the previously designated Huawei and ZTE, as well as Hytera Communications, Hangzhou Hikvision Digital Technology and Zhejiang Dahua Technology.
In August, the US government barred federal agencies from buying goods or services from any of the five Chinese companies.
Hangzhou Hikvision and Zhejiang Dahua make surveillance cameras that are used in US schools and local government facilities. They were targeted for banning along with the three other companies in an order the FCC adopted on June 17.
Huawei said in a statement that the proposed FCC steps were "misguided and unnecessarily punitive".
Hikvision said its designation as a threat isn't substantiated, and it "strongly opposes" the FCC measure, Bloomberg reported.
Dahua said it "does not and never has represented any type of threat to US national security".
Hytera said its products "don't impose any threats to any country's national security".
Other products that face restrictions in the US are Chinese smartphone brands, which are hard to come by in the US even though they are far less expensive than the Apple iPhone, the majority of which are assembled at a plant in Shenzhen.
In an article published in April on ZDnet.com titled "Dear President Biden: Let Chinese phones compete fairly in the US", Jason Perlow wrote: "These products cannot function in the US, aren't marketed in the US due to hostile policymaking, or are outright banned out of unsubstantiated fear. It is a tragedy to US consumers, as it is artificially increasing consumer electronics costs."
But the Chinese phones are welcomed elsewhere.
Beijing-based Xiaomi shipped more smartphones worldwide than Apple did during the second quarter of 2021, outselling Apple for the first time, according to a report by market analyst Canalys.
Overall, China's exports climbed to $281 billion in June, up 32 percent from a year ago, according to Chinese customs data released on July 13.
Reuters contributed to this story.