Chinese vaccines approved by over 100 countries
By MO JINGXI | chinadaily.com.cn | Updated: 2021-07-22 19:13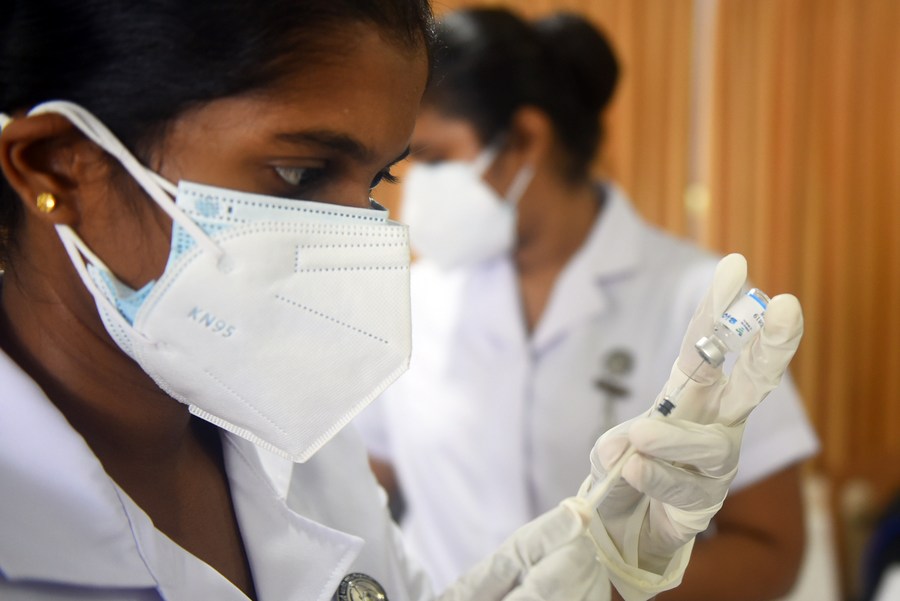 Over 100 countries have approved Chinese vaccines and the leaders in 30 foreign countries have been inoculated with Chinese vaccines, Foreign Ministry spokesman Zhao Lijian said on Thursday, adding that China will continue to provide safe and effective vaccines to the world, especially developing countries.
Speaking at a regular news briefing in Beijing, Zhao said senior officials in many countries have spoken highly of Chinese vaccines for making contributions to their fight against the COVID-19 pandemic and citizens in foreign countries "voted for" the Chinese vaccines by receiving inoculations.
On Monday, a new study from one of Sri Lanka's leading universities, the Sri Jayewardenepura University, found that China's Sinopharm COVID-19 vaccine is highly effective against the Delta variant, which has become the dominant variant across the world.
According to the study, 95 percent of individuals who received two doses of the Sinopharm vaccine have developed antibodies similar to a naturally infected COVID-19 person.
"The growing rational voice that speaks out for the safety of Chinese vaccines fully shows that our vaccines are effective and safe," he said.
The spokesman said that as China has pledged to make the vaccines a global public good, the country will continue to facilitate the fair distribution and use of vaccines across the world, promote global anti-pandemic cooperation and make positive contributions for an early victory in combating the virus.
So far, China has provided more than 500 million doses and concentrates to over 100 countries and international organizations, about one-sixth of the total global output.
Within the next four months, Chinese manufacturers will supply 110 million doses of vaccines to the global vaccine distribution scheme COVAX, with options for additional doses.