China opposes negative remarks by US, Japanese diplomats
By ZHOU JIN | chinadaily.com.cn | Updated: 2021-07-22 20:51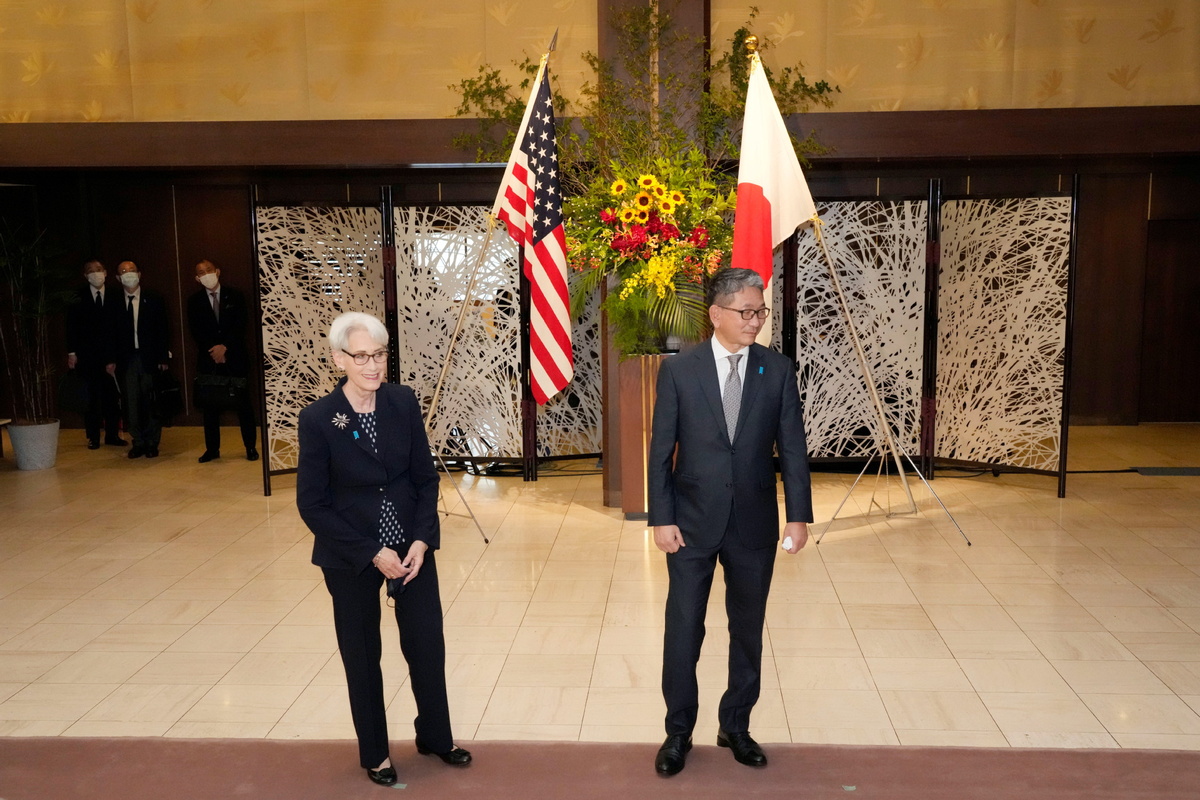 The Foreign Ministry said on Thursday that China is dissatisfied with and opposes the negative remarks relating to China made by United States and Japanese diplomats and has lodged stern representation to the two countries.
At a Tuesday meeting between US Deputy Secretary of State Wendy Sherman and Japan's Vice-Foreign Minister Takeo Mori in Tokyo, they accused China on issues of the East and South China Seas as well as affairs of Xinjiang and Hong Kong, and affirmed the importance of peace and stability over the Taiwan Straits.
Ministry spokesman Zhao Lijian stressed that affairs relating to Taiwan, Hong Kong and Xinjiang are China's internal affairs, which brook no external interference.
No one should underestimate the determination and capability of the Chinese people to defend territorial sovereignty, Zhao told a daily news conference.
In terms of maritime issues, Zhao said that China will resolutely safeguard its maritime rights and interests, and will continue to properly handle differences with relevant countries through consultation.
"Any intervention by external forces in the East and South China Seas under any pretext will only disturb regional peace and tranquility, which run counter to the interests of regional countries," he said.