US deputy secretary of state to visit China
By Zhou Jin | China Daily | Updated: 2021-07-23 06:37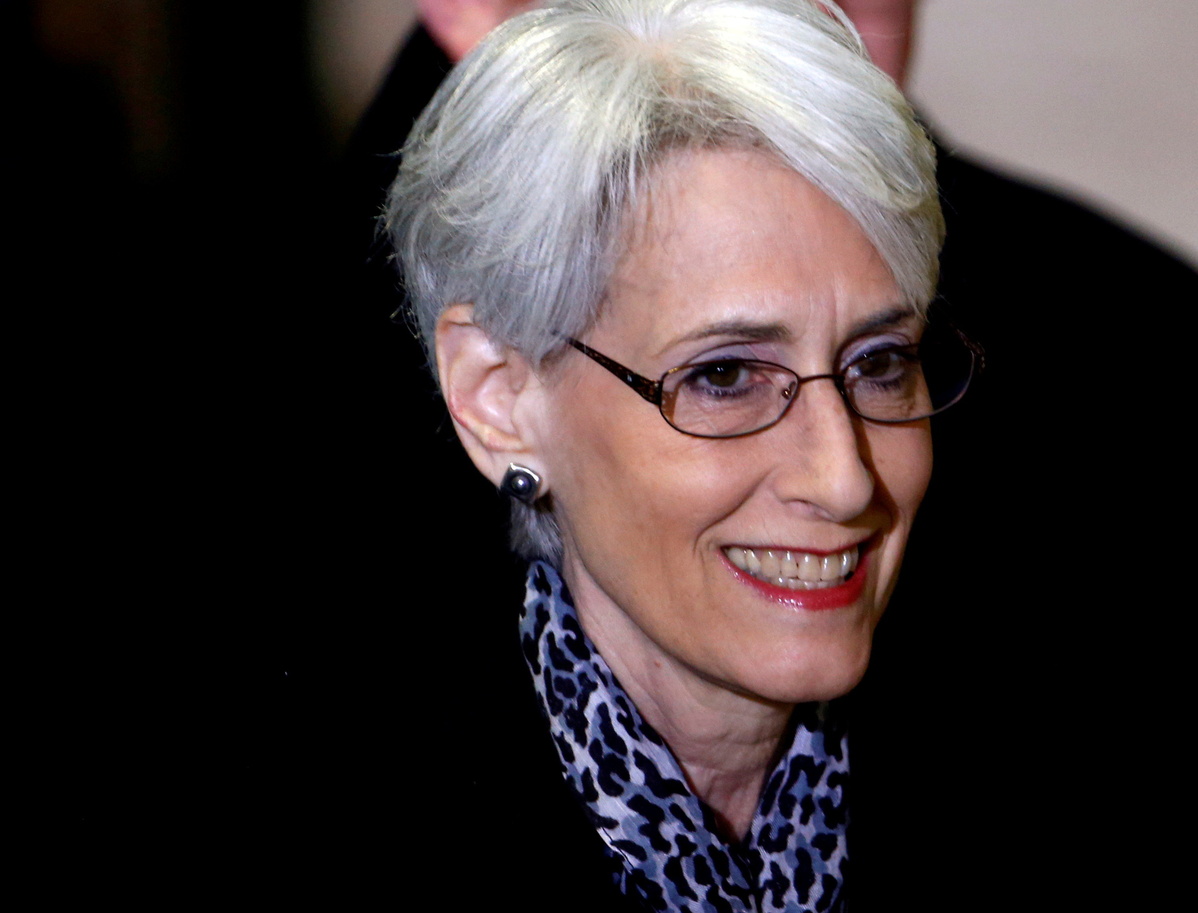 United States Deputy Secretary of State Wendy Sherman will make a two-day visit to China's northern port city of Tianjin starting on Sunday, marking the third instance of personal contact between the world's two largest economies since US President Joe Biden took office in January.
Xie Feng, vice-foreign minister in charge of China-US relations, will hold talks with Sherman, and State Councilor and Foreign Minister Wang Yi will meet with her.
Tianjin was chosen as their meeting place due to anti-pandemic arrangements, ministry spokesman Zhao Lijian said at a daily news briefing on Thursday.
China will explain its position on developing bilateral relations and its firm attitude in safeguarding its sovereignty, security and development interests, Zhao said, adding that Beijing will demand that Washington stop interfering in China's internal affairs and harming China's interests.
Sherman's visit comes after the China-US high-level strategic dialogue attended by senior diplomats Yang Jiechi and Wang Yi in Alaska in March, and talks between Chinese climate envoy Xie Zhenhua and his US counterpart, John Kerry, in Shanghai in April.
The US State Department said Sherman's discussions with Chinese officials will be part of ongoing US efforts to hold candid exchanges with the country and manage the relationship.
Reports have predicted that if things go well, Sherman's visit could pave the way for a meeting between Wang and US Secretary of State Antony Blinken, and then a meeting between the two heads of state.
Zhang Tengjun, an assistant research fellow at the China Institute of International Studies, said China is open to dialogue, and Wang's planned meeting with Sherman reflects China's goodwill, but the outcome of the visit will depend on whether the US also shows goodwill or continues to act as a lecturer.
A good atmosphere for dialogue and effective contacts between the two sides are needed to ease China-US tensions, Zhang said.
Though it might be difficult for Sherman's visit to change the strategic situation between China and the US, consultation is better than refusing to talk, he added.