NBC map trick disgusting and weak
By Zhang Zhouxiang | chinadaily.com.cn | Updated: 2021-07-24 15:58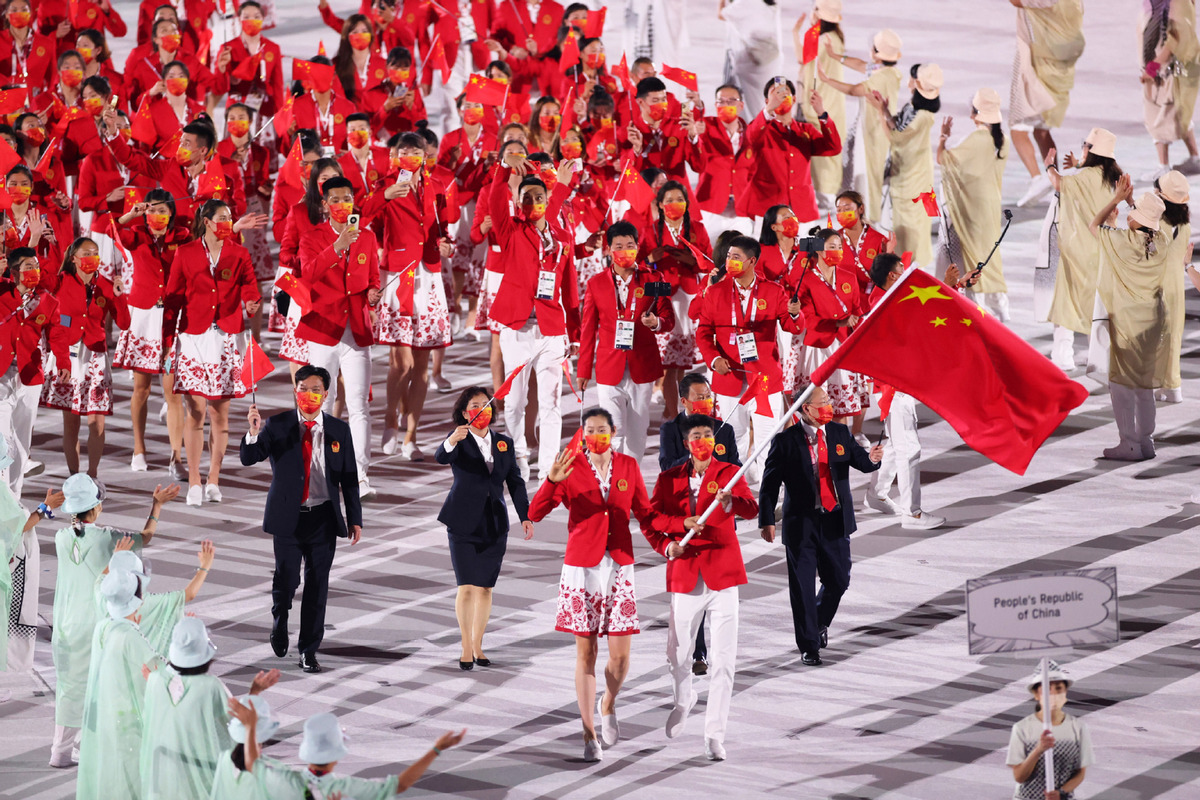 On Friday evening, in their live broadcast of the opening ceremony of Tokyo Olympics, the US National Broadcasting Company attached an incomplete Chinese map when Chinese flagbearers Zhu Ting and Zhao Shuai appeared.
This is not the first time NBC has committed such a wrong. In August 2016, at the Rio Olympics, NBC used a map that marked China in yellow, but with Taiwan obviously lighter than the Chinese mainland. This time they made it worse by deleting Taiwan from the whole map.
For a long time, some Western political forces have tried inserting their political bias into every occasion possible, to which sporting events, such as the Olympics, often fall victim. Their tricks include "boycotting" sporting events held in one country they dislike, which results in almost every session of the Olympics facing boycotts. Later, as they find such boycotts do little harm to the host nation and only hurt their own business interests, they turn to displaying signs that challenge the disliked nation, as NBC did this time.
Maps and national flags are their most frequently used tools. Being unable to change their government's official recognition of the one-China principle, certain Western political forces always intentionally "forget" to include Taiwan on their displayed Chinese maps or "mistake" China's national flag for something besides the five-star red flag. Some companies also "forget" that Taiwan is part of China and list them together in the same menu.
Such tricks are disgusting, but what could they achieve with such tricks? Western political forces could not alter their government's solemn promise of abiding by the one-China principle, neither could they separate Taiwan, or any part of the Chinese territory, from the nation. The more they play small tricks, the weaker they appear and the weaker points they show to the world.
Of course, that does not mean NBC can go unpunished. Having violated the one-China principle, they have offended the Chinese people and lose appeal to the latter. Market failure will teach them a lesson.