Baby-faced shooter wins hearts as well as gold
By LI YANG | China Daily | Updated: 2021-07-26 07:25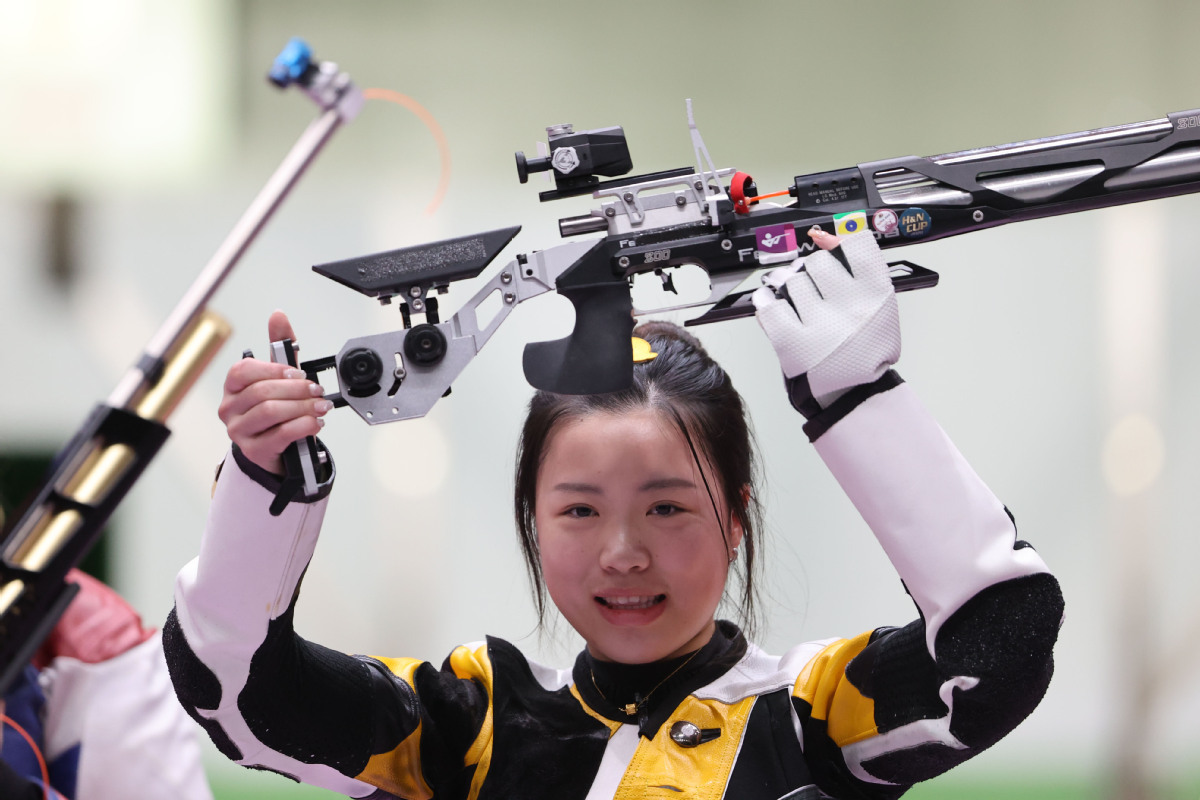 Defeating her Russia opponent with the last "nerve-racking" shot, as she put it afterward, Yang Qian, 21, won the first gold medal of the Tokyo Olympics on Saturday in the women's 10-meter air rifle.
The junior student from Ningbo, Zhejiang province, who is studying at the School of Economics and Management of Tsinghua University, became an immediate sensation at home thanks to the calm, confidence and humility she has displayed.
It was Yang that drew the nation's attention to the Games, which have been postponed from last year due to the outbreak of the novel coronavirus. Although wearing a face mask, her vivacious and smiling eyes and the impromptu gesture she made on the podium, forming the shape of a heart with her arms, have touched audiences around the world.
For too long, the world has longed for such a moment when countries can come together. The openness, optimism, courage and self-control Yang has demonstrated during and after the event have proved to be a common language, and have also prompted a change in Chinese people's attitude toward the Games.
With her baby face and stylish appearance, and her enthusiasm for her sport, Yang has shown young people that as well as an opportunity to win honor for the nation, such sporting occasions are also a personal stage for the participants to enjoy themselves, demonstrate their prowess, display their personal charm, and actively interact with audiences.
Compared with their predecessors, the young Chinese athletes are more prone to savor the moment with smiles instead of tears. And while most Chinese Olympic gold medalists of the last generation regarded the winning as repaying the State's input into their training, and a reward for their own hours of painstaking practice, the young athletes tend to view winning as a new beginning rather than the end of their sporting journey.
The transformation from competing for the country to enjoying it for oneself in the Games will only attract more young people to enjoy sports, and in doing so can also bring more honor to the motherland.