EU plan for carbon border tax violates principles of intl treaties: Spokesman
By Hou Liqiang | chinadaily.com.cn | Updated: 2021-07-26 17:58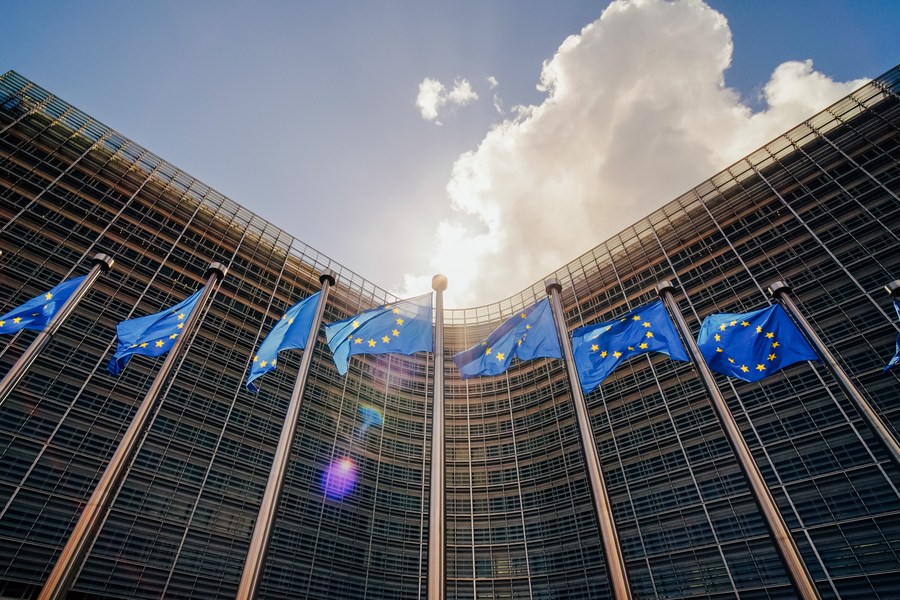 The European Union's plan to introduce a carbon border tax is a unilateral measure that violates the principles of international treaties, said Liu Youbin, a spokesman with the Ministry of Ecology and Environment on Monday.
Liu made the remarks against the backdrop that the idea of imposing additional costs on high-carbon imports, known as carbon border adjustment, is gaining ground in the EU. The European Commission this month outlined plans to impose the tax starting in 2026.
"Essentially, carbon border adjustment is a unilateral and unprincipled measure that extends the climate issue to the trade sector," Liu said at a news conference.
It not only violates WTO principles but also undermines the world's multilateral free trade system, mutual trust in the international community and prospects for the world's economic growth, he stressed.
He said the act also goes against the principal of common but differentiated responsibilities in the United Nations Framework Convention on Climate Change and the 2015 Paris Climate Agreement.
"Encouraging unilateralism and protectionism, it will greatly harm the enthusiasm and capability of parties to cope with climate change," Liu said.
It's not the first time China voiced objections to the EU's carbon border tax plan.
In a news brief in April after the 30th Brazil, South Africa, India and China ministerial meeting on climate change, Foreign Ministry spokesman Zhao Lijian said the participants were gravely concerned about discriminatory trading measures such as the carbon border adjustment.