UK forecast to return to pre-pandemic level early
By EARLE GALE in London | CHINA DAILY | Updated: 2021-07-27 09:31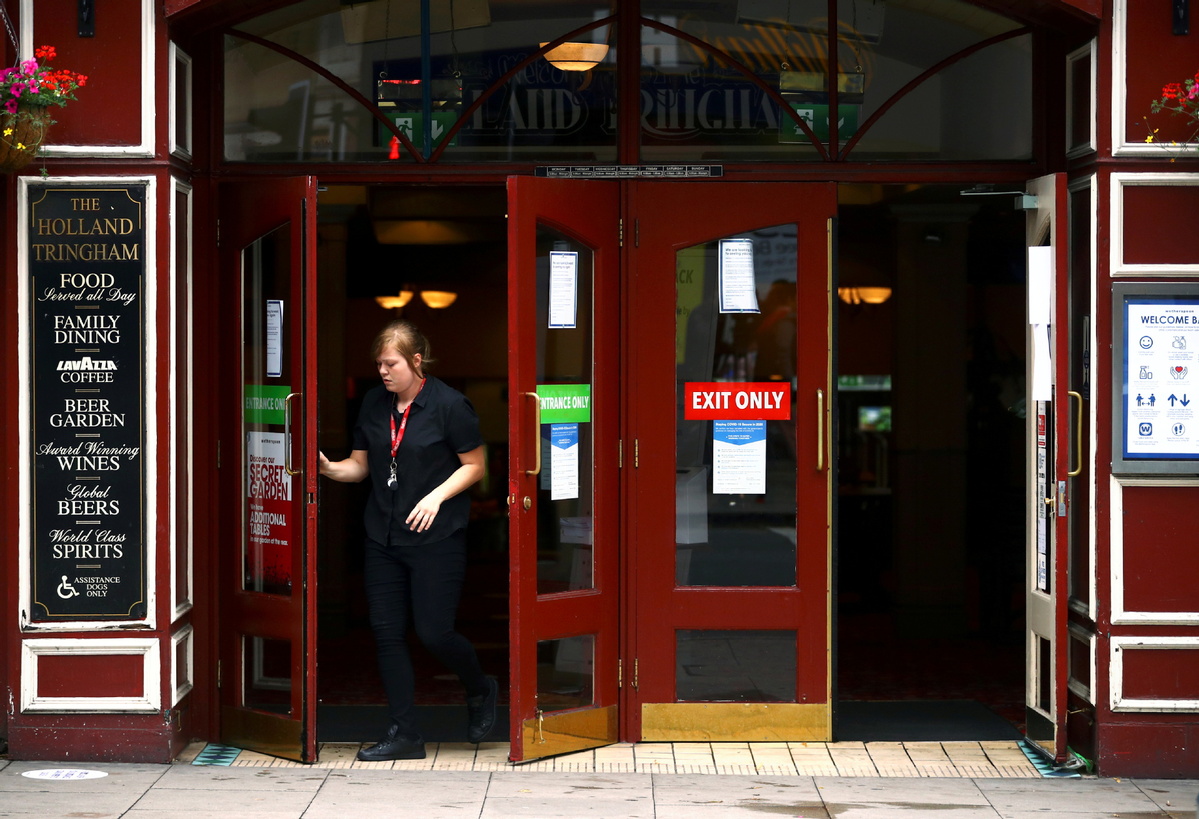 The United Kingdom economy could return to its pre-pandemic level by the end of the year, some six months earlier than previously predicted, according to economic forecasting group EY Independent Treasury Economic Model, or the EY ITEM Club.
According to its latest quarterly report, the economy is set to grow at its fastest rate in 80 years, due to the efficient rollout of COVID-19 vaccines.
GDP is thus expected to grow by 7.6 percent, up from the previously anticipated 6.8 percent. It should further expand by 6.5 percent next year.
The economy's resurgence follows its contraction by 9.8 percent in 2020 because of the pandemic, which was the worst performance among the G7 nations.
Martin Beck, the EY ITEM Club's senior economic adviser, told The Guardian that the UK economy is more dependent on consumer spending on recreation and leisure services than most others, which is why it was so badly hurt by lockdowns and why it is set to quickly bounce back now the lockdown is over.
"While consumers have accumulated their largest stockpile of savings since the Second World War, the big question is whether they will actually start to spend these funds once restrictions on activity are lifted," Beck said. "The assumption is that they will, but this is not guaranteed."
The BBC noted that many UK companies are also struggling to find enough workers because new infections that have resulted from the end of the nation's lockdown have led to a massive number of people being ordered to self-isolate after coming into contact with someone who has an infection.
Worker shortages
The Financial Times said the shortage of workers, which is seriously impacting shops, restaurants and factories, could cause additional damage to the economy.
The EY ITEM Club said the shortage and other issues could indeed have an impact on its latest forecast.
"The future pattern of the pandemic and any renewed pandemic-related restrictions will have a significant bearing on whether the forecast is achieved," the report said.
The optimistic forecast follows less rosy predictions from IHS Markit and the CIPS survey that showed economic growth at its slowest since March.
Business newspaper City A.M. said the latest official figures suggest that the UK economy only grew slowly in May, up 0.8 percent from the poor performance in April.
But it said the reopening of high streets and leisure facilities in July has already led to a release in pent-up demand, with households set to spend at least some of the estimated 200 billion pounds ($276 billion) they accumulated in savings during the lockdowns.