First man charged under NSL guilty of inciting secession, terrorism
By Gang Wen | chinadaily.com.cn | Updated: 2021-07-27 19:43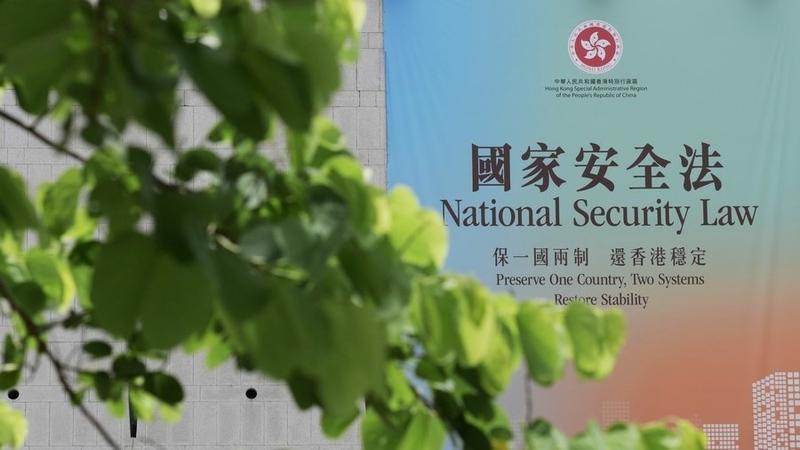 Hong Kong's first National Security Law defendant, Leon Tong Ying-kit, has been found guilty of terrorism and incitement to secession.
A three-judge High Court panel tasked with handling NSL cases passed its verdict on Tuesday afternoon. The judges were Anthea Pang Po-kam, Esther Toh Lye-ping and Wilson Chan Ka-shun.
According to articles 24 and 21 of the law, the terrorism offence can lead to a maximum sentence of life in prison, and the incitement offence is liable to up to 10 years' imprisonment.
As an alternative to the terrorism charge, Tong also faces the charge of dangerous driving causing grievous bodily harm. Those facing the charge are liable to up to HK$50,000 in fines and seven years in prison.
During a protest in Wan Chai on July 1 last year, Tong, who is now 24, dashed across police cordons with his motorcycle before crashing into three police officers. The motorcycle he was riding had a flag bearing a protest slogan, "Liberate Hong Kong; revolution of our times".
The former waiter was arrested and charged. The case was first heard on June 23.
As of Monday, 138 people have been arrested on suspicion of endangering national security, and 76 of them were later charged. Three other companies were also charged under the National Security Law, the Security Bureau said in reply to a query from China Daily on Monday.